ThermoWorks BlueDOT Food Thermometer Review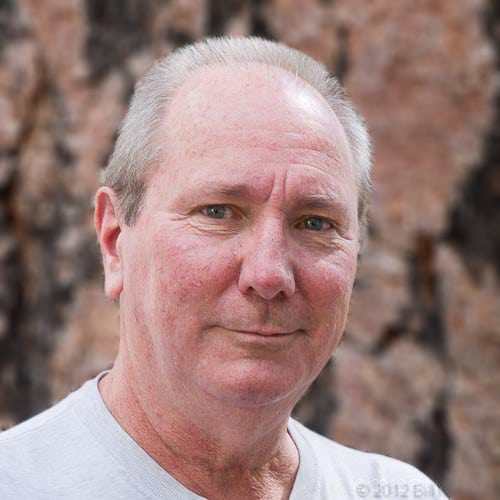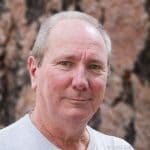 By: Bill McGrath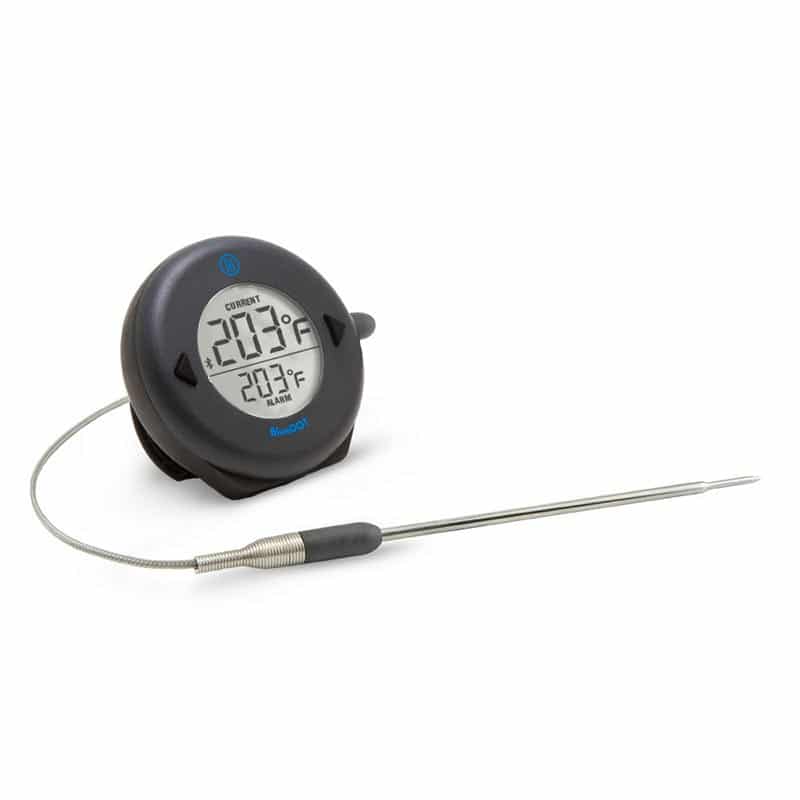 The ThermoWorks BlueDOT is a Bluetooth-enabled version of the venerable DOT thermometer family. It has a single temperature probe and works with or without a free app that can control and monitor the product. The Bluetooth transceiver can be turned on and off to save battery life.
Operating the BlueDOT is simplicity itself. The on/off button, located on the back of the unit, has three functions: power on/off, backlight activation, and scale selection (ºF/ºC). Two buttons on the front select the upper alarm temperature and allow the user to disable the alarm function. (The alarm value can also be set via the app.) A lower alarm temperature can also be set, but only via the app. When either alarm temperature is reached, the unit emits a loud beep, the backlight turns on, and the temperature flashes. The display indicates which alarm temperature has been tripped, upper or lower. The alarm function can be disabled, if desired.
The app can display the current temperature, the alarm values, and a min/max range. There is a graphing function as well, and the graphical data can be saved and exported in a csv format.
Both upper and lower alarms can be set in the app, and the min/max values can also be reset there. When an alarm threshold is crossed, the app displays which alarm is sounding, and gives the user the option to mute the alarm. Muting takes place in both the app and on the device. One or both alarms can be disabled from within the app.
The instruction sheet is complete and clearly written. Contact info for the manufacturer is included should technical assistance be needed. Warranty is five years.
This is another well-made product from ThermoWorks. Both build quality and performance are excellent. Another Gold Medal!
Thermometer Function:

Leave in Food, Leave in Cooker, Wireless Remote

Item Price:

$ 69.00

Where to buy (buying from this supplier supports this website):

Probe:

Length: 4.5" (115mm), diameter: 0.138" (3.5mm), tip: 0.087" (2.2mm), cable: 48" (1.22m)rrn

Battery Type:

2xAAA (included)

Battery Life:

500 hrs, mfgr.

Safe Operating Range:

32 to 122°F (0 to 50°C)

Min & Max Temp:

-58 to 572°F (-50 to 300°C)

Display Precision:

1º

Actual Temp at 32 Degrees:

34

Actual Temp at 130 Degrees:

130

Actual Temp at 225 Degrees:

226

Actual Temp at 325 Degrees:

328

Speed from 32 to 212 Degrees:

n/a

Numbers Display Size:

0.67" (17mm)

Water Resistance Rating:

IP65 excluding probe connector

Weight:

4.55 oz. (129g) w/probe

C/F Switch:

Built in CF switch

Backlight:

Built in Backlight

Color Options:

Gray

Thermometer Sensor:

Thermistor

Thermometer Connection:

Bluetooth

App:

iOS and Android

Logging:

Software provided

Included:

Thermometer, probe, batteries, instructions

Available Accessories:

Many additional probes available

Alarms:

Audible/Visible
Published On: 8/29/2018 Last Modified: 1/28/2021
Bill McGrath - Bill McGrath is AmazingRibs.com's Thermometer Maven. He has sophisticated equipment, an electrical engineering degree from Cornell University, and an MBA (almost) from UC Berkeley. Despite being mostly retired, he is still the person responsible for developing and updating all of ExxonMobil's training modules.

---