ThermoWorks MTC Mini Handheld with 113-159 Probe Review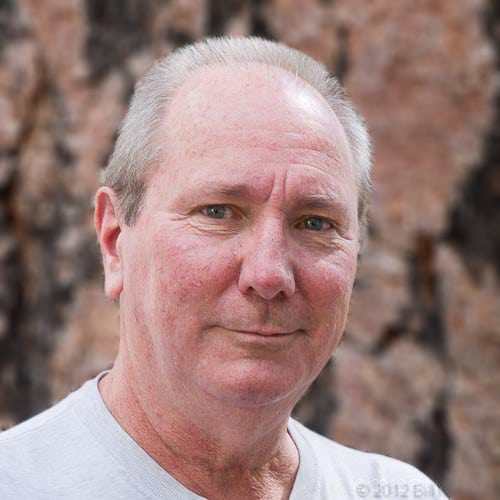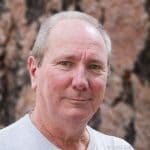 By: Bill McGrath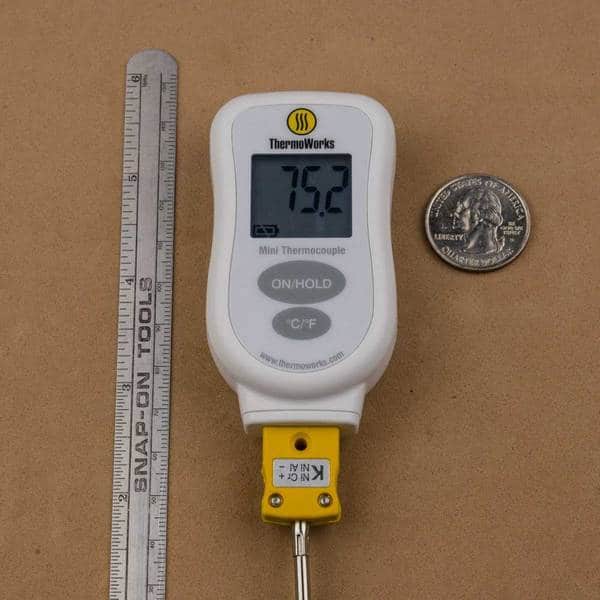 The ThermoWorks MTC Mini Hand Held Thermometer tested with the 113-159 probe is a basic unit with very good accuracy, fast response times and a fairly high price. It cannot be left in the oven/grill while cooking, although its cabled probes can.
The thermometer has an on/hold button that powers-up the unit and captures the temperature. If left in the hold mode, it will power-down in 15 seconds. In the non-hold mode, it will power-down in about 4 minutes. There is a battery icon that indicates the condition of the power cell. It can be switched between F and C scales.
This thermometer will operate with any K-type thermocouple, and has a wide temperature range of -83 to 1999ºF (-64 to 1400ºC). The temperature range stated in this review is the full range that the display is capable, but different probes will give different ranges. Depending on the probe used, this unit can act as a fast-read hand-held or an in-food/in-cooker. This suggests that ordering multiple probes will extend the usefulness of this product. The price shown in this review includes only the meter itself; probes will vary in price. When used with the $30 Fast Response Meat Needle Probe it is Meathead's favorite instant-read thermometer because the probe is thinner and lighter than the Thermapen, and costs less as well.
The manufacturer's contact info, including address, telephone number, and website, is found on the packaging and instruction sheet. There is no explicit warranty stated, but this manufacturer stands behind its products. A certificate of conformance is included.
Even though $73 is a high price for a thermometer and probe, this unit gets a Gold medal for its performance and construction. This unit is available in kit form with probes and associated products that we recommend for serious barbecue cooks. See the links on where to buy for more info.
This meter is included in the ThermoWorks BBQ Kit, the ultimate thermometer setup for a serious cook, competitor, caterer or restaurateur.
Thermometer Function:

Hand Held, Leave in Food, Leave in Cooker

Item Price:

$ 43.00

Where to buy (buying from this supplier supports this website):

Probe:

Shaft: 4" (100mm), diameter: 0.13" (3mm), tip: 0.07" (1.7mm)

Battery Type:

CR2032 (Included)

Battery Life:

100 hrs

Safe Operating Range:

32 to 122ºF (0-50ºC)

Min & Max Temp:

-83 to 1999°F (-64 to 1400°C) (Probe dependent)

Display Precision:

0.1º

Actual Temp at 32 Degrees:

31.8

Actual Temp at 130 Degrees:

130.2

Actual Temp at 225 Degrees:

226

Actual Temp at 325 Degrees:

326

Speed from 32 to 212 Degrees:

3

Speed from 32 to 212 Degrees:

4

Numbers Display Size:

Temperature: 0.44" (11mm)

Water Resistance Rating:

IP65

Weight:

2oz (57g) w/probe

C/F Switch:

Built in CF switch

Backlight:

No Backlight

Color Options:

White

Thermometer Sensor:

Thermocouple

App:

No

Logging:

No

Included:

Thermometer, Instructions

Available Accessories:

Many to choose from

Alarms:

No
Published On: 5/7/2014 Last Modified: 1/28/2021
Bill McGrath - Bill McGrath is AmazingRibs.com's Thermometer Maven. He has sophisticated equipment, an electrical engineering degree from Cornell University, and an MBA (almost) from UC Berkeley. Despite being mostly retired, he is still the person responsible for developing and updating all of ExxonMobil's training modules.

---