ThermoWorks PT1438 Dial Thermometer Review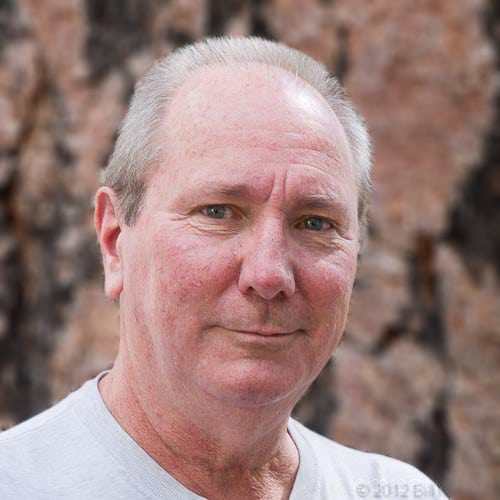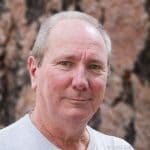 By: Bill McGrath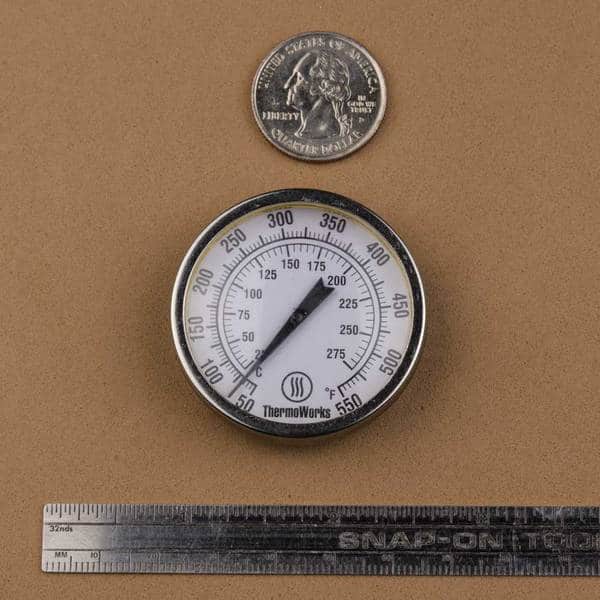 The ThermoWorks PT1438 Dial Thermometer has good accuracy and a long probe for in-oven/in-food measurements. It can be calibrated by adjusting a nut on the back side of the dial.
We don't typically wax enthusiastic over bi-metal dial thermometers, but this one works well enough. It has a wide temperature range and would work well if stuck into a large roast. Unlike a digital thermometer that can read to 0.1º, dials tend to be limited by their inherent size and scale markings. The graduations on this thermometer are every 5º, and trying to interpolate between markings is an exercise in wishful thinking. Nevertheless, they do have their niche.
We'll give this a Bronze medal subject to the limitations above. It's an inexpensive way to have an in-food thermometer that will give you a fairly good idea of internal temperatures.
Thermometer Function:

Leave in Food, Leave in Cooker

Item Price:

$ 19.00

Where to buy (buying from this supplier supports this website):

Probe:

Length: 8" (20cm), diameter: 0.15" (3.75mm)

Battery Type:

n/a

Battery Life:

n/a

Safe Operating Range:

50 to 550ºF (25 to 275ºC)

Min & Max Temp:

50 to 550ºF (25 to 275ºC)

Display Precision:

5º markings

Actual Temp at 32 Degrees:

n/a

Actual Temp at 130 Degrees:

125

Actual Temp at 225 Degrees:

220+

Actual Temp at 325 Degrees:

325

Speed from 32 to 212 Degrees:

n/a

Speed from 32 to 212 Degrees:

n/a

Numbers Display Size:

Diameter: 1.5" (38mm)

Water Resistance Rating:

Not specified

Weight:

1.35oz (37g)

C/F Switch:

No CF swich

Backlight:

No Backlight

Adjustable Options:

1

Color Options:

Stainless steel

Thermometer Sensor:

Bimetal

App:

No

Logging:

No

Included:

Thermometer

Available Accessories:

None

Alarms:

None
Published On: 5/7/2014 Last Modified: 1/28/2021
Bill McGrath - Bill McGrath is AmazingRibs.com's Thermometer Maven. He has sophisticated equipment, an electrical engineering degree from Cornell University, and an MBA (almost) from UC Berkeley. Despite being mostly retired, he is still the person responsible for developing and updating all of ExxonMobil's training modules.

---