ThermoWorks Semi-Pro BBQ Kit Review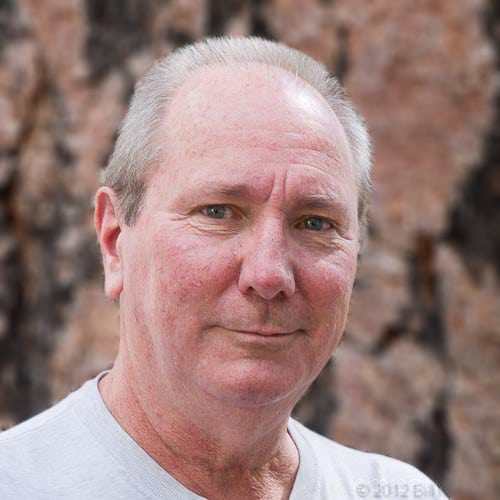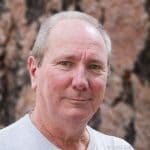 By: Bill McGrath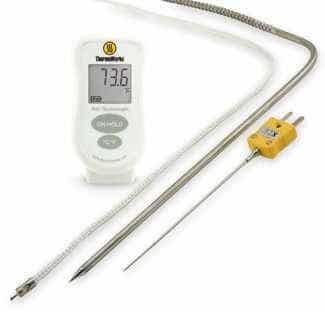 Meathead (AmazingRibs.com) recommends this kit for general BBQ. While there is no alarm on the MTC, this kit still gives you the tools to track meat, smoker or grill temps and spot check with the Meat Needle Probe. Plug the probes in and out to check each temperature.
Includes the Mini Handheld Thermocouple Meter (MTC), a Fast Response Meat probe (113-151), an Armored Smokehouse Penetration probe (113-178), and a High-Temp Flexible Ceramic Fiber Insulated probe (WD-08467-64).
Use the Armored Smokehouse Penetration probe to monitor the meat to your preferred doneness temperature, and the High-Temp Flexible Ceramic Fiber-Insulated probe to keep tabs on the temperature of the oven or smoker. Spot check your meat with the Type K Fast-Response Meat Needle Probe with Super-Fast readings in less than 3 seconds. Buy the kit and save $25.
Thermometer Function:

Hand Held, Leave in Food, Leave in Cooker

Item Price:

$ 168.00

Where to buy (buying from this supplier supports this website):

Probe:

Three: see kit link

Min & Max Temp:

Probe dependent. See individual thermometer capabilities on their links here.

Speed from 32 to 212 Degrees:

n/a

C/F Switch:

Built in CF switch

Backlight:

No Backlight

Thermometer Sensor:

Thermocouple

Alarms:

None
Published On: 6/7/2014 Last Modified: 1/28/2021
Bill McGrath - Bill McGrath is AmazingRibs.com's Thermometer Maven. He has sophisticated equipment, an electrical engineering degree from Cornell University, and an MBA (almost) from UC Berkeley. Despite being mostly retired, he is still the person responsible for developing and updating all of ExxonMobil's training modules.

---