TP3001 Digital Thermometer Reviewed And Rated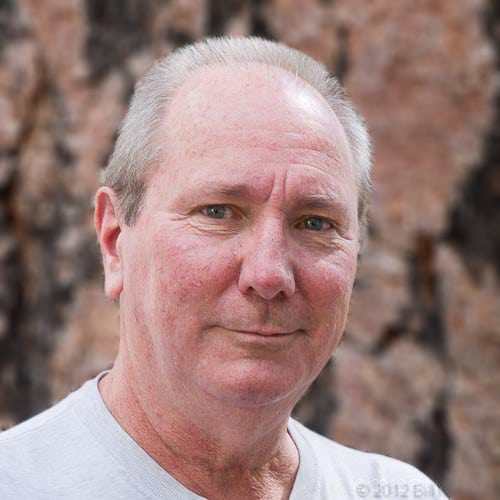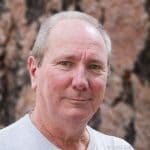 By: Bill McGrath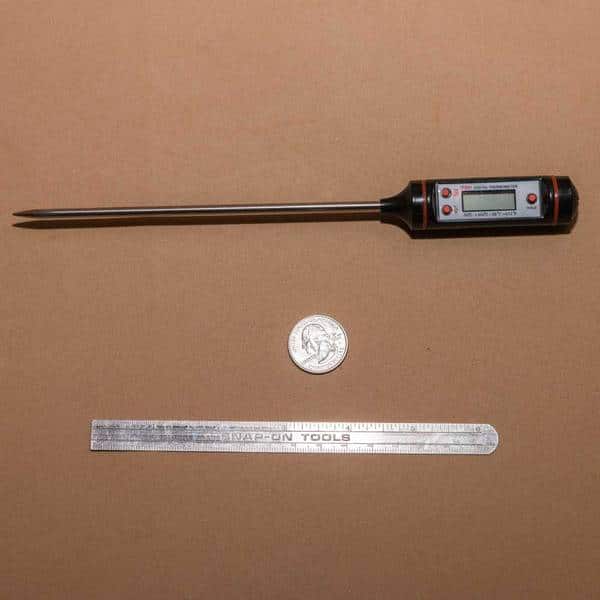 This $4 digital thermometer is an import from an unidentified Chinese manufacturer. It cannot be left in the oven/smoker while cooking.
While it has good accuracy, its glacial response time makes it virtually unusable for cooking purposes. The display has small, 1/4″ (6mm) digits and no backlight, although it does have a "Hold" button that will freeze the reading so you can find some light. It's better than nothing, but if $4 is all you can afford for a thermometer, you are probably cooking squirrel, so who cares?
There is no manufacturer specified in the tiny little instruction sheet, so there isn't any contact info either. Same with the warranty – five minutes or five miles? Don't even ask about calibration data. Leave this one for the spouse when the divorce is settled.
Thermometer Function:

Hand Held

Item Price:

$ 3.98

Where to buy (buying from this supplier supports this website):

Probe:

Length: 5.875" (150mm), diameter: 0.158" (4mm)

Battery Type:

AG13 - included

Battery Life:

not specified

Safe Operating Range:

not specified

Min & Max Temp:

-58 to 572ºF (-50 to 300ºC)

Display Precision:

0.1º

Actual Temp at 32 Degrees:

33.2

Actual Temp at 130 Degrees:

129.7

Actual Temp at 225 Degrees:

224.0

Actual Temp at 325 Degrees:

324.5

Speed from 32 to 212 Degrees:

40

Speed from 32 to 212 Degrees:

45

Numbers Display Size:

temperature: 1/4" (6mm)

Water Resistance Rating:

not specified

Weight:

1..5 oz (48g)

C/F Switch:

Built in CF switch

Backlight:

No Backlight

Color Options:

Black, white

App:

No

Logging:

No

Included:

Thermometer, instruction sheet

Available Accessories:

None

Alarms:

None
Published On: 5/7/2014 Last Modified: 12/29/2021
Bill McGrath - Bill McGrath is AmazingRibs.com's Thermometer Maven. He has sophisticated equipment, an electrical engineering degree from Cornell University, and an MBA (almost) from UC Berkeley. Despite being mostly retired, he is still the person responsible for developing and updating all of ExxonMobil's training modules.

---