Weber 6742 Barbecue Thermometer Review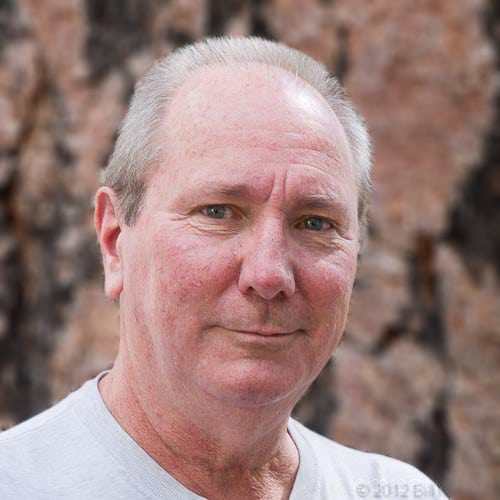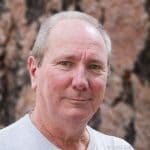 By: Bill McGrath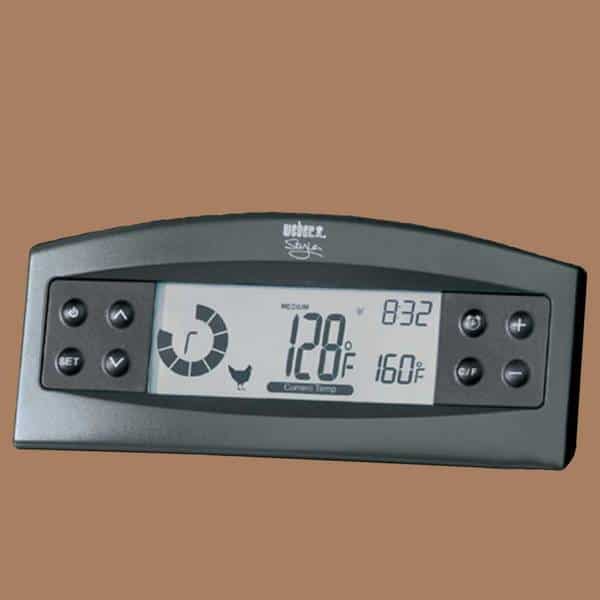 This well-made and attractive leave-in thermometer exhibited excellent accuracy and nice features. The probe is designed to be inserted into food or a smoker/oven.
This single-probe thermometer has a large, easy-to-read display and intuitive controls. The user selects the type of meat and the degree of doneness to set the audible and visual alarm trigger point. You can override the factory-programmed setting to any temperature in its range, which goes up to 392ºF/200ºC. This upper limit might not be high enough for some applications. There is a circular graph that shows how close to the set point the current temperature is.
There is also a timer that will operate in a count-up or count-down mode. The timer's range is 24 hours, settable to the nearest minute. In count-down mode, the alarm will sound when zero time remains. Pressing any button illuminates an attractive blue backlight that self-extinguishes after about 5 seconds. There are cleats on the rear of the unit around which you can wrap the probe cable when the unit is not in use – a nice touch.
The manufacturer's contact information is found in the owner's manual. There is no explicitly stated warranty, but the unit is from Weber, a well-respected company.
We give this unit a Silver rating for its solid construction, accuracy, ease of use, and feature set. The price is attractive as well.
Thermometer Function:

Leave in Food, Leave in Cooker

Item Price:

$ 34.99

Where to buy (buying from this supplier supports this website):

Probe:

Length: 5.5" (140mm), diameter: 0.165" (4.2mm), cable: 35" (89cm)

Battery Type:

3xAAA (included)

Battery Life:

not specified

Safe Operating Range:

not specified

Min & Max Temp:

32 to 392ºF (0 to 200ºC)

Display Precision:

1º

Actual Temp at 32 Degrees:

32

Actual Temp at 130 Degrees:

130

Actual Temp at 225 Degrees:

225

Actual Temp at 325 Degrees:

325

Speed from 32 to 212 Degrees:

25

Speed from 32 to 212 Degrees:

35

Numbers Display Size:

0.62" (14mm)

Water Resistance Rating:

not specified

Weight:

8.5 oz (240g)

C/F Switch:

Built in CF switch

Backlight:

Built in Backlight

Color Options:

Gray

App:

No

Logging:

No

Included:

Thermometer, Probe, Manual

Available Accessories:

none

Alarms:

Visible, audible
Published On: 5/7/2014 Last Modified: 1/28/2021
Bill McGrath - Bill McGrath is AmazingRibs.com's Thermometer Maven. He has sophisticated equipment, an electrical engineering degree from Cornell University, and an MBA (almost) from UC Berkeley. Despite being mostly retired, he is still the person responsible for developing and updating all of ExxonMobil's training modules.

---