YOU ARE HERE >> AmazingRibs » Ratings & Reviews » Ratings Reviews And Buying Guides » BBQ Tools Toys And Accessory Reviews » Weber Kettle Accessories And Add-Ons » Transform Your Weber Kettle Into A Rotisserie With This Insert
Transform Your Weber Kettle Into A Rotisserie With This Insert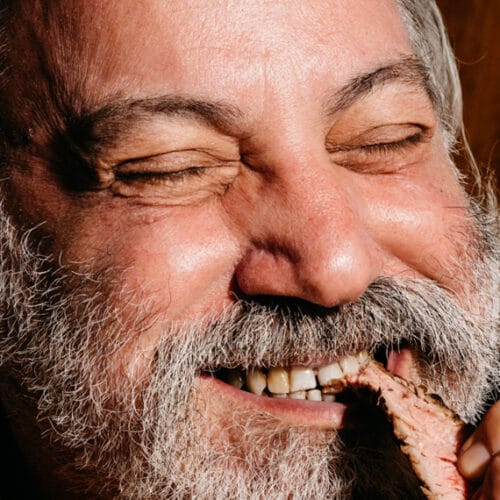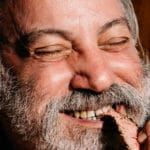 By: Meathead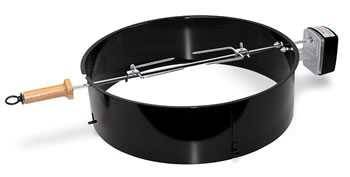 Transform your kettle grill into a rotisserie oven with this unique insert.
If you're a fan of rotisserie chicken then this add-on for Weber kettle grills is for you! Simply set the Weber Rotisserie Insert between the grill's main body and lid, add the chicken or other rotisserie foods to the spit before turning the motor on a letting the food cook to perfection.
When using the rotisserie, I like to set a drip pan underneath with some carrots, onions, potatoes, brussels sprouts, whatever, and let the drips flavor them.
Click here to check the price and order the Kettle Rotisserie from Amazon
Published On: 5/15/2018 Last Modified: 3/5/2021
Meathead - Founder and publisher of AmazingRibs.com, Meathead is known as the site's Hedonism Evangelist and BBQ Whisperer. He is also the author of the New York Times Best Seller "Meathead, The Science of Great Barbecue and Grilling", named one of the "100 Best Cookbooks of All Time" by Southern Living.

---