YOU ARE HERE >> AmazingRibs » Ratings & Reviews » Ratings Reviews And Buying Guides » BBQ Tools Toys And Accessory Reviews » Weber Kettle Accessories And Add-Ons » Lid Hinge Add-on For Weber Smokers And Grills
Lid Hinge Add-on For Weber Smokers And Grills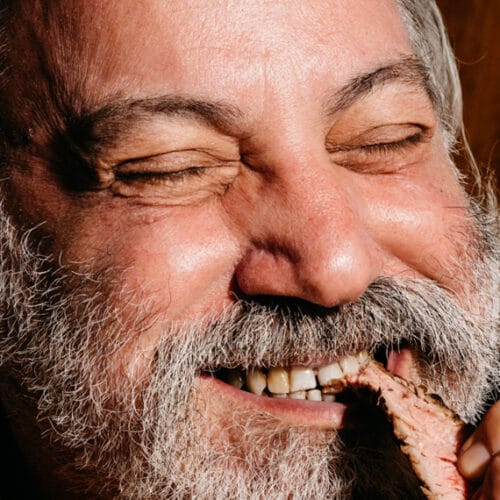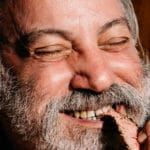 By: Meathead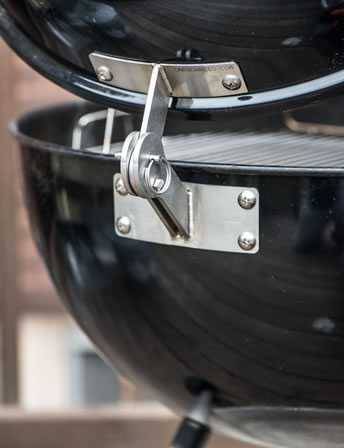 Adding a hinge makes opening and closing a Weber smokers and grills effortless.
The clever folks at Team Unknown got tired of looking for a place to put their hot lid, so they built 2 stainless steel hinges, one each for their Weber Smokey Mountain and Weber Kettle.
Of course everybody who saw it wanted one so now they sell them. It has a clever little latch so when you open the lid it stays open and won't slam on your head when you stick it in there to smell your meat, and a pin that you can remove so you can take the lid off all the way. The pin has a bearing that prevents it from coming out accidentally. Mounting it took 15 minutes.
The only problem? I needed to buy a new cover because the old one won't fit over the hinge.
Model:

Kettle Stainless Steel Lid Hinge

Where to buy (buying from this supplier supports this website):

Made in USA:

yes
Published On: 5/15/2018 Last Modified: 4/29/2021
Meathead - Founder and publisher of AmazingRibs.com, Meathead is known as the site's Hedonism Evangelist and BBQ Whisperer. He is also the author of the New York Times Best Seller "Meathead, The Science of Great Barbecue and Grilling", named one of the "100 Best Cookbooks of All Time" by Southern Living.

---