YOU ARE HERE >> Home » Ratings & Reviews » Ratings Reviews And Buying Guides » BBQ Tools Toys And Accessory Reviews » Small Appliances » Blend Hot Liquids Like The Pros With A Stick Blender
Blend Hot Liquids Like The Pros With A Stick Blender
By: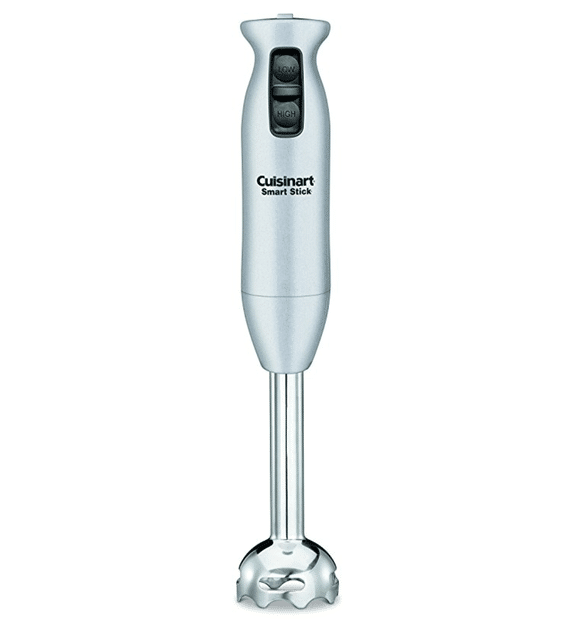 This compact kitchen tool is a handy way to puree liquids in the pot.
You may have never used a stick blender like the Cuisinart 2-speed Smart Stick but they are quite popular among chefs for pureeing soups and sauces directly in the pot without having to transfer the hot liquids to a traditional blender.
In addition to the convenience factor, pureeing hot liquids in a blender can be dangerous as the steam will expand in the enclosed blender, blowing the lid off and showering you and the kitchen with scalding soup or sauce.
While the stick blender is also great due to the small amount of space it takes up, I actually prefer the KitchenAid 3-speed hand blender set that offers a removable whisk attachment and mini food processor.
Published On: 9/25/2018 Last Modified: 4/27/2021
Clint Cantwell - Clint Cantwell is AmazingRibs.com's Senior Vice President of Whatever, charged with creating recipes, writing articles, shooting photos, and a little bit of everything else. He was named one of the "10 Faces of Memphis Barbecue" by Memphis Magazine and was the winner of Travel Channel's "American Grilled: Memphis".

---