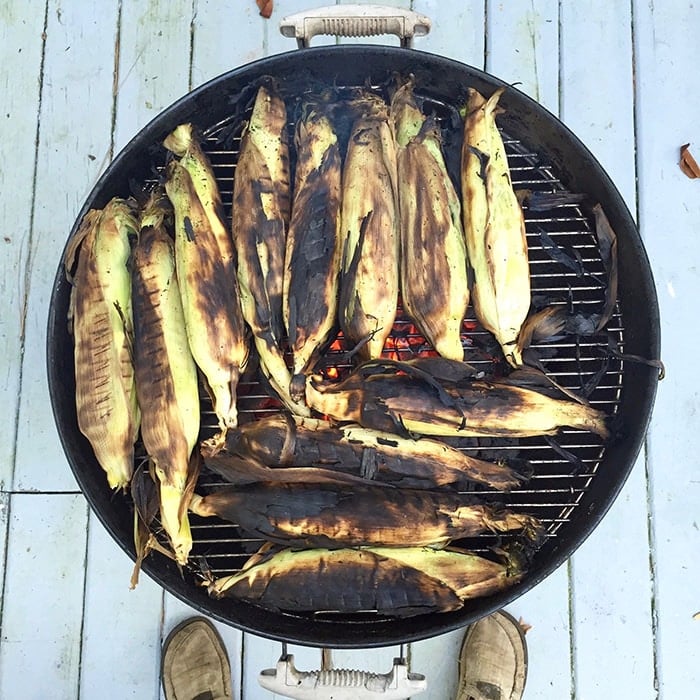 Thinking of getting a new grill? Consider charcoal. Yes, gas is more convenient, but charcoal grills are cheaper. Plus, a charcoal grill delivers more heat, better searing, more smoke, and better flavor. And isn't flavor what we're really after when we grill anything?
If you want to get deep into the debate over charcoal vs. gas, click here to read all about the pros and cons of each. Suffice it to say, if you care about the taste of your food, a charcoal grill makes a smart purchase.
To help you get started, here's a quick rundown of everything you need for charcoal grilling. Don't worry, it's not too much or too expensive, and you probably already have some of these items, such as a set of tongs. From the grill to the fuel to a reliable thermometer, here are our top picks and highest rated equipment. Click here to read more about how we rate and review equipment.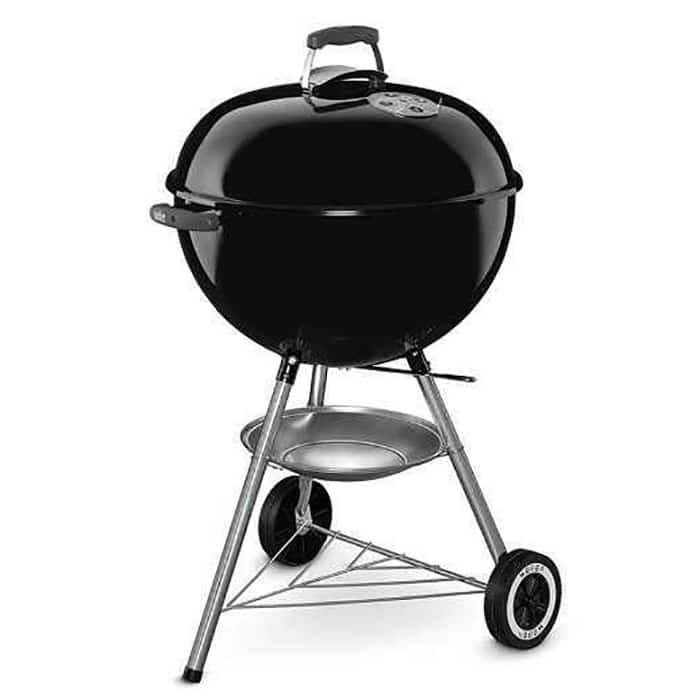 First up is the grill itself. For versatility and price, the best all-arounder is still the classic Weber kettle grill. It easily handles burgers, hot dogs, and steaks, plus it has enough grill space for 2-zone cooking so you can grill-roast the Thanksgiving turkey and free up oven space in the kitchen. Add a Slow N Sear, one of our favorite accessories, and you can also turn out some serious barbecue from your kettle grill—from pulled pork and smoky ribs to tender beef brisket. While you can't beat the low price of a kettle grill, if you want to go all out on a high quality charcoal grill, check out the Portable Kitchen PK 360. It is pricier than the Weber, but its solid aluminum construction makes it more durable, and its deep oval shape and 4-way venting system make 2-zone cooking even easier.
Click here to buy the Weber Original Kettle 22″ Charcoal Grill from Lowe's
Click here to buy the Slow 'N Sear
Click here to buy the Portable Kitchen PK 360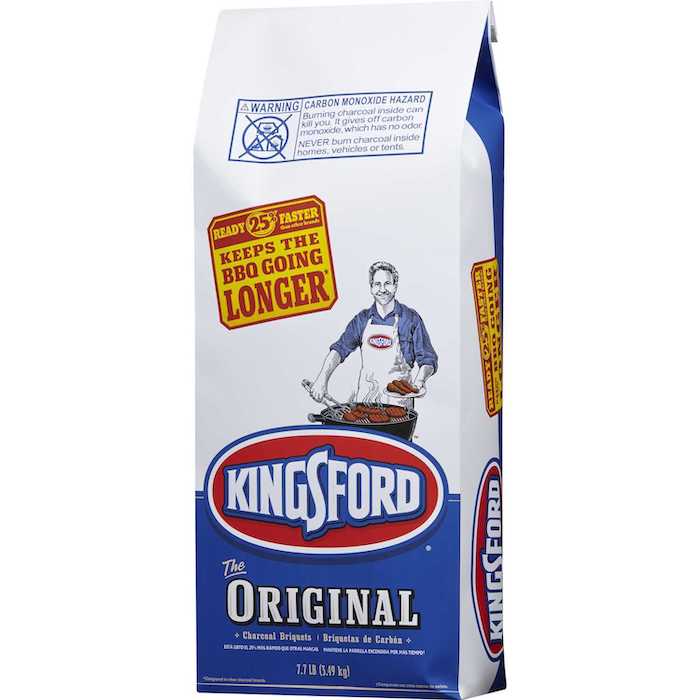 For the charcoal itself, you might be tempted to buy lump charcoal because it looks like real wood, which it is! But most barbecue pros swear by briquets, and for most charcoal grilling, we have to agree. Briqs are cheaper, last longer, and deliver more consistent heat than lump charcoal. Go for briqs. Want smoke flavor? Pick up some wood chips or chunks and toss those onto the hot coals.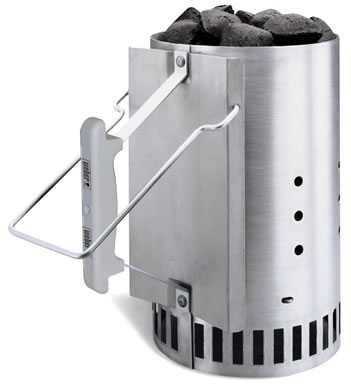 Now, we get to the fun part: starting a fire! Perhaps the biggest boon to charcoal grillers everywhere is a cheap little contraption called a chimney starter. Simplicity is its genius. A chimney starter is just a big metal cylinder with holes in it and a simple grate at the bottom. Wad up some newspaper in the bottom, load up the top with briquets, and then light the paper. Then watch it harness the power of convection heat. Air currents will quickly draw the heat and flames from the bottom to the top of the chimney, lighting the coals in about 15 minutes. Boom! The fire is ready. If you want to make charcoal grilling easier, buy a chimney and don't look back. Weber makes a great a one.
Spotlight on our favorite products
The Good-One Is A Superb Grill And A Superb Smoker All In One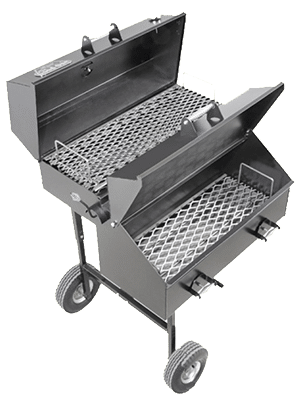 The Good-One Open Range is dramatically different from a traditional offset smoker, placing the heat source behind and under the smokebox instead of off to the side. Click here to read our complete review.
– THIS IS NOT AN AD –
Click here to buy the Weber Rapid Fire Chimney Starter on Amazon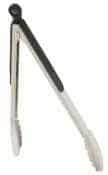 Good carpenters know the value of good tools. And so do good cooks. For most charcoal grilling, you only need three basic tools: tongs, spatula, and grill brush. Make sure your tongs are spring-loaded so they open and close easily. Less expensive U-shaped tongs always end up weakening and failing at their primary job: grabbing the food. For even better grip, go for tongs with scalloped edges. OXO makes our favorite tongs and the 12" model works well for most grill cooks. As for a grill spatula, stiff is the name of the game. A beveled edge also helps you get underneath the food without tearing it. The Weber fish turner makes a good all around spatula because it's a bit larger than most, and it easily flips fish fillets. To clean the grill, a stiff wire brush does the job well. Just be sure to replace it if the bristles comes loose. You don't want any wire bristles in your food! Weber makes a good solid 18" bamboo grill brush that is inexpensive and easily replaceable when it wears out.
Click here to buy the OXO Good Grips 12″ Tongs from Amazon
Click here to buy the Weber Fish Turner from Amazon
Click here to buy the Weber 18″ bamboo grill brush from Amazon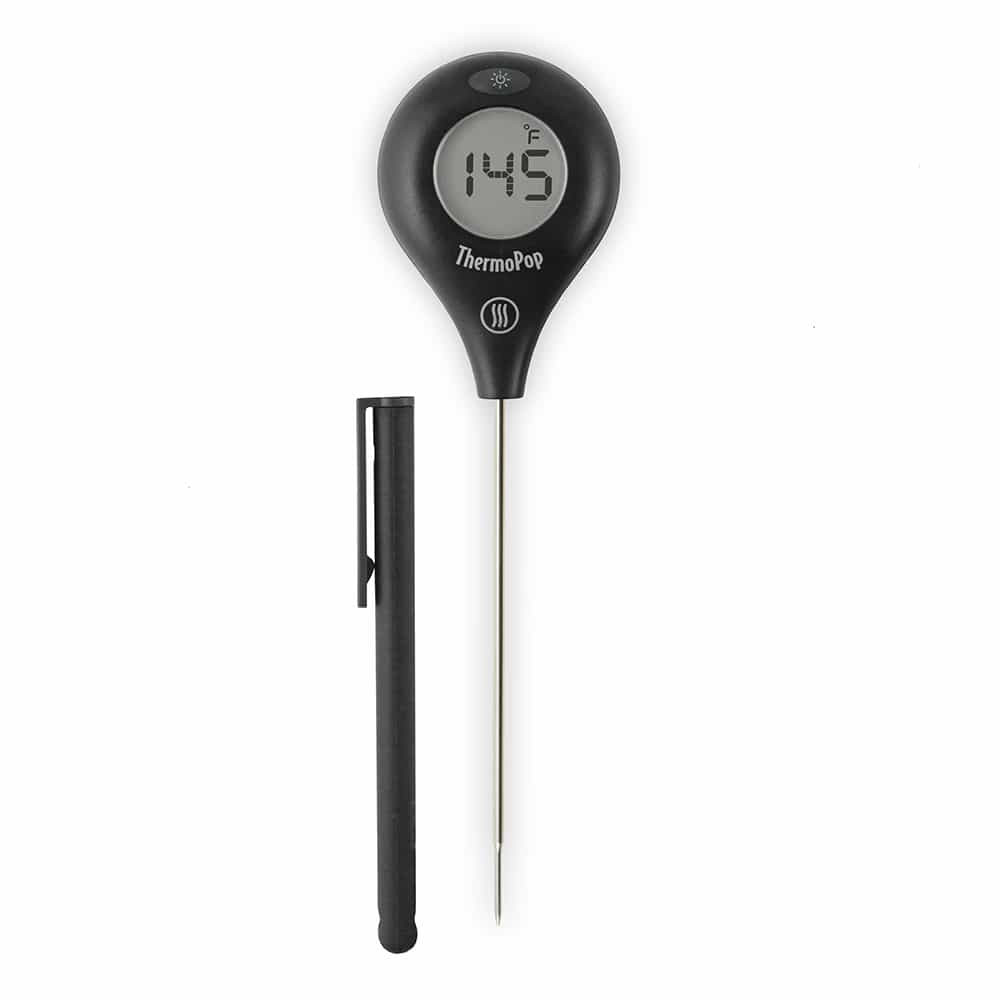 Finally, here is perhaps the most important piece of equipment in any grill cook's toolkit or ANY cook's toolkit for that matter: a reliable digital thermometer. Look at any working chef wearing a chef's coat and you will see one constant among them: a digital thermometer in a pocket. The pros use thermometers, and so should you. There's just no other reliable way of telling whether that chicken is cooked to a safe internal temperature. ThermoWorks makes some of our highest rated thermometers, and the ThermoPop only costs about $30. If you want a more professional model, go for the Thermapen Mk4.
Click here to buy the ThermoPop from ThermoWorks
Click here to buy the Thermapen Mk4 from ThermoWorks
That's about all you need to grill your way to charcoal flavored greatness, assuming you already have a decent cutting board and knife. If you don't, check out our complete guide to basic Kitchen Tools here.