Need an inexpensive, no fuss, portable cooking surface? Blackstone's popular 17″ Tabletop Griddle is great for camping, tailgating and RV use. Although not designed for cooking thick steaks and big hunks of meat, this "liddle" griddle churns out small quantities of foods that cook quick like bacon, eggs, pancakes, burgers, thin steaks and chopped veggies. Welcome to short order cooking on the go. Click here to learn Why You Need To Start Griddle Grilling.
To give you an idea of its cooking capacity, Blackstone claims this 268 square inch griddle will make 9 hamburgers, 9 pancakes or 12 eggs on the one eighth inch thick, 17″ x 17″ cold rolled steel surface. If you need more space, a bit more money buys you the 22" version with two burners that have separate heat control.
This 17" version has a single, 12,000 BTU, stainless steel, H-shaped burner fired by piezoelectric ignition that spreads the heat across the griddle and provides even heat from side to side and front to back.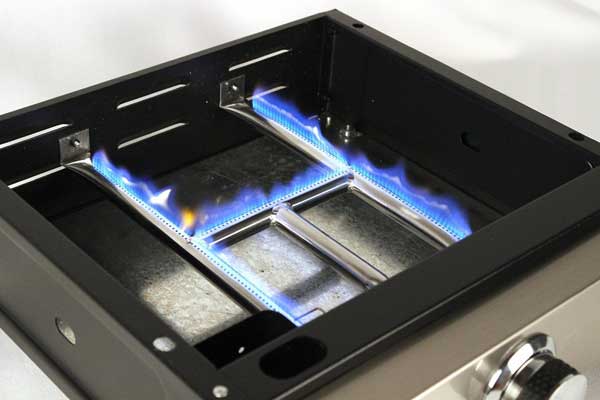 Like most portable gassers, Blackstone runs off a one pound propane cylinder. A twenty pound tank conversion hose is available.
When done cooking, scrape gunk into the slide out grease tray for disposal (below).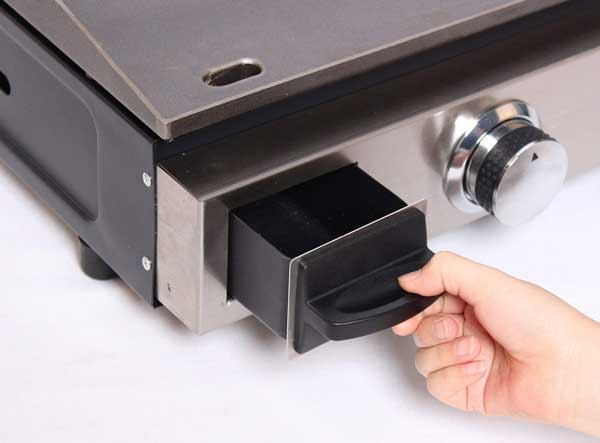 Then flip the grill top upside down for storage.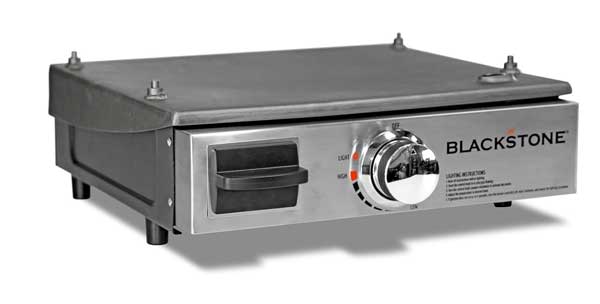 Blackstone offers an optional, 2-piece carrying bag and cover (below). Click here to order.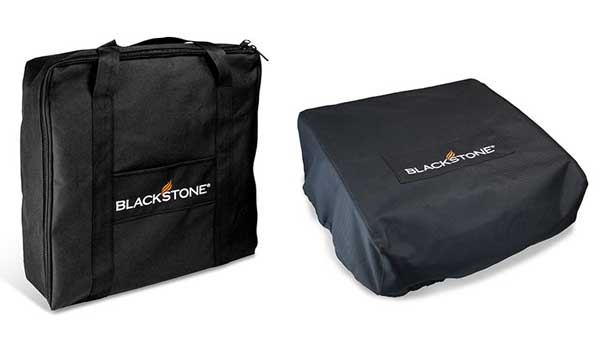 Easy to use and easy to store. The vast majority of owners love this small tabletop.
Warranty
The manufacturer will warranty for 90 days from purchase all parts, workmanship, and finishes (against rust).