YOU ARE HERE >> Home » Ratings & Reviews » Ratings Reviews And Buying Guides » BBQ Tools Toys And Accessory Reviews » Grill Grate Cleaning Tools » GrillStone Grill Cleaner Starter Set Has Some Drawbacks
GrillStone Grill Cleaner Starter Set Has Some Drawbacks
By: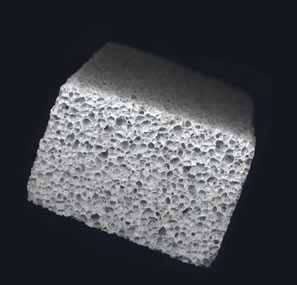 They Work Fast But Leave Behind Dust
GrillStones are pumice-like bricks that are great for cleaning wire cooking grates such as stainless steel. Do not use them on porcelain or cast iron grates. They are very fast and much faster than Grill Floss or Billy Bars, but they get only the tops of the grates. It's tough to get the sides clean. Each brick is good for about 100 cleanings before it wears out. They are made from ground recycled glass, and they leave a bit of dust behind. So you need some kind of brush to finish the job anyway. It's the microscopic glass dust that makes me nervous, so I don't recommend them. Although, there are other brands of Grill Bricks
out there made of pumice stone. These also leave dust behind, requiring you to brush the grates clean after use.
Model:

GrillStone Grill Cleaner Starter Set

Where to buy (buying from this supplier supports this website):

Made in USA:

yes
Related reviews
Published On: 5/24/2018 Last Modified: 3/6/2021
Meathead - Founder and publisher of AmazingRibs.com, Meathead is known as the site's Hedonism Evangelist and BBQ Whisperer. He is also the author of the New York Times Best Seller "Meathead, The Science of Great Barbecue and Grilling", named one of the "100 Best Cookbooks of All Time" by Southern Living.

---