In May 2021, Derrick Riches, who describes himself as an "investigational journalist with a strong IT and analytics background," attempted to assess "The Most Popular BBQ & Grilling Websites 2021″ which is so far off base I refuse to link to it.
Before I go into detail, here's the dead giveaway: He lists AmazingRibs.com as the #3 most popular site. We know for a fact we are BY FAR #1. Grill and other manufacturers tell us that a mention on our site moves products and starts social media buzz. Other sites, not so much. But there is proof.
His #2 most popular site is "Smoked BBQ Source". I have been actively involved in the BBQ community for many years and I am a member of the Barbecue Hall of Fame. I have never heard of this site or any of their team members. Neither has anybody on my team. Neither has anyone I have talked to in the past week. It is based in New Zealand it is very hard to believe it is more popular than this site or several other good sites.
Riches ranks Susie Bulloch's "Hey Grill, Hey" #1. It is a fine site that has been growing rapidly, and I am sure it is very popular. I just don't think it is as popular as ours based on industry feedback.
"AmazingRibs.com" is ranked #3 with 22% of the traffic compared to Hey Grill, Hey. This is absurd. According to Google Analytics, in the past 12 months we have had more than 8.9 million visitors and they viewed more than 25 million pages. It is hard to believe either site can match that.
In assessing the popularity of a website, there is one and only one true source: Google Analytics (GA). Most sites keep this information confidential. GA is accurate because website owners give GA permission to collect detailed data about their websites. This includes exactly how many people visit a site. We allow Google in because this info is vital in business analysis, marketing, and ad sales.
Spotlight on our favorite products
Our Favorite Backyard Smoker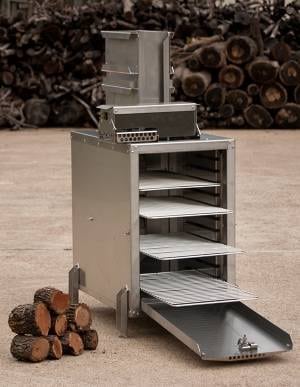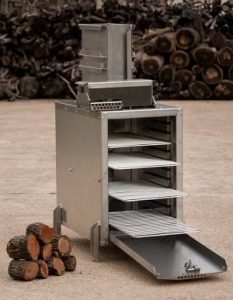 The amazing Karubecue is the most innovative smoker in the world. At its crux is a patented firebox that burns logs above the cooking chamber and sucks heat and extremely clean blue smoke into the thermostat-controlled oven. Click here for our review of this superb smoker.
– THIS IS NOT AN AD –
Since he published his erroneous data, I have tried to help him get the rest right by doing something unheard of: I gave him full access to our GA for several days. I do not know if Riches took advantage of this view under our skirt because he is not replying to my emails.
Instead of using GA, which most sites keep private, Riches was forced to rely on data from free third party tools. This includes Alexa (not the gizmo you talk to, a different service) and SEMrush. Both of these services guess, and they are well known to be inaccurate.
Alexa works by inviting people to install its toolbar in their browser. As users move around the web, the system tells them how popular a site is while it records their travels and guesses total traffic based on this small self-selected sample group. Subdomains and subpages are not counted, so it does not rank our subdomain, https://pitmaster.amazingribs.com which is our popular Pitmaster Club with 17,000 paying members. Many websites have compared Alexa data with their GA data and the conclusion is: Not very accurate.
Like Alexa, SEMrush compiles data that is just a guess at what a website's traffic actually is. Here is an article with detail on SEMrush compared to GA for 25 websites by a respected Search Engine Optimization (SEO) company. SEMrush underestimated by as much as 84% on some sites.
While I appreciate Riches' expertise in the BBQ community, this botched effort just doesn't pass the smell test, and this "investigational journalist with a strong IT and analytics background" should have sniffed it out himself. It stinks and it unjustly hurts our good reputation.