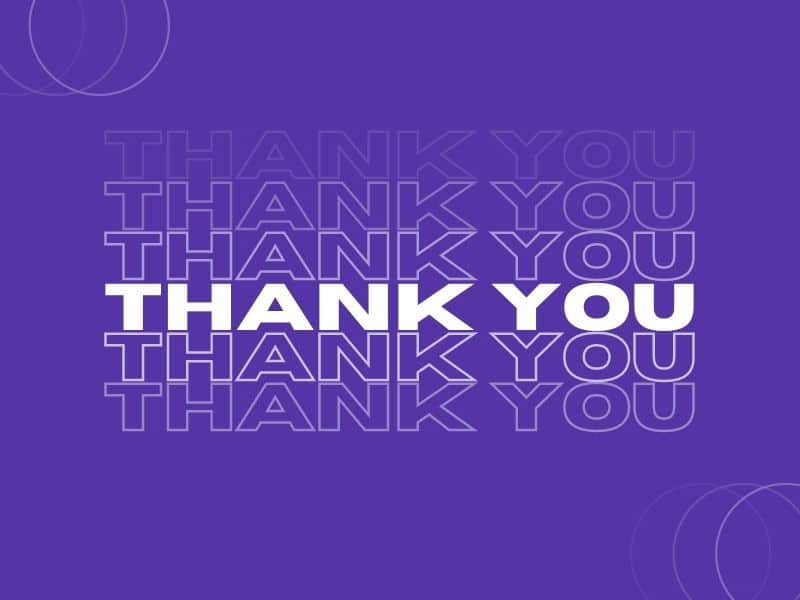 My wife, the saucy Lou, Ph.D., a microbiologist and food safety expert who hates it when I use her kitchen, forcing me outdoors, and now fearlessly eats my cooking (well, most of it), offers honest feedback on my recipes (brutally honest), and has patience with me (most of the time).
My Mom and Dad, Norma and Jerry Goldwyn, my sister Ann and her husband Peter. Some of my first food memories are meals at Mom & Dad's short-lived restaurant in Sarasota, Florida. When they bought the place, it had the romantic name of a local flowering bush, the Oleander. When they found out Oleanders are poisonous, it became Jerry's restaurant. The food was good, especially the ice cream sundaes, and the paintings from the local artists that they hung were inspirational. They let me be a jerk when I was 13. A soda jerk that is. What a great start to a career in food, drink, and art. Peter cooks the absolutely best swordfish steaks on the planet. Click here to read my Dad's WWII Memoir.
My amazing agent and stern taskmistress, Sally Ekus of the Lisa Ekus Group, her Mom, Lisa, who invited me to join her family of distinguished authors, and their staff who are effective and efficient.
My editor at Houghton Mifflin Harcourt, Rux Martin, who has welcomed me to her small but prestigious stable of cookbook authors including such luminaries as Jacques Pepin, Dorie Greenspan, Jack Bishop, and Karen Tack.
The scientists who have read my work and helped me fix it, among them Dr. Benjamin Chapman of North Carolina State University, Dr. John Marcy of the University of Arkansas, the prefers to remain anonymous researcher at the big poultry company, and others who patiently answer my questions about hamburger boogers and more.
Stephen Gerike of the Pork Checkoff trade association is a chef, butcher, and their liason to the foodservice industry. He more about pork than anybody I've met and often he lets some of his expertise rub off on me.
Marietta Sims. Marietta was my Sous Chef and Assistant in 2012. She has retired and moved to South Carolina where they make great barbecue. Perhaps mine wasn't good enough?
Jaden Hair of SteamyKitchen.com is a talented food blogger who has introduced me to many cool people and ideas.
The three Sterling fellows in my life: Sterling Ball of BigPoppaSmokers.com who turned me on to many good cooking tools and methods, Colin Sterling, my former editor at Huffington Post for giving me prime real estate and freedom to write what I want in his august food section, and Sterling Pratt, formerly of Schaefer's Wines & Spirits in Skokie, IL, my favorite wine, beer, and cheese store.
Allen Kelson, an occasional editor of these pages, now mostly retired, was publisher, editor-in-chief, and head food critic at Chicago Magazine for many years. When he edits me he makes me sound like a better writer than I am.
Garry Howard, who runs the Smokering List, a free email mailing list about barbecue and cooking to which I subscribe. The talented cooks who hang out with there offer merciless feedback and are an amazing fount of information. Many have tested my recipes and corrected them, and more than a few have dug up typos and other errors. Among them, in alphabetic order: Sandra Aylor, Lucy Baker, Kevin Cleek, Bruce Cook, Erv Crain, John R. Crowley, Gerry Curry, Buzz Dean, John Douglas, Dave Frary, Dan Gill, Ed Hood, Greg Hunter & Nancee Gell, Rodney Leist, Stan Marks, Bill Martin, Scot Murphy, Merrill Powers, Mark Stevens, Jack Waiboer, Candy Weaver, Joe Wells, "Big Jim" Whitten, and Jack Wimberly. I am sure I have missed several for which I am very sorry.
Carolyn Wells at the Kansas City Barbeque Society, my personal goddess.
Ardie Davis, a.k.a. Remus Powers, Master of Barbecue, who has been generous with his time and advice.
Paul Kirk, Kansas City's Baron of BBQ, who somehow found time to comment on several of my articles, and always improved them.
Linda Tillotson, who is a garage sale ninja, for finding me some great plate, placemats, and other props.
Frank Boyer, cook and photographer, for taking the picture that is now my official portrait.
Greg Rempe of The BBQ Central Radio Show for our stimulating monthly interviews on his podcast.
Gail Bellamy, my former editor, advisor, and confidant at Restaurant Hospitality Magazine. A fine poet, too.
Phyllis Richman, my former editor at the Washington Post.
Marlene Atkins, formerly of the Le Cordon Bleu in Chicago. She hired me to teach there and mentored me. That's where I met Chefs Tim Bucci, Mark Stanley, Tom Beckman, and so many others who answered my stupid questions as I started this project.
Keith and Renee Miller, my friends, neighbors, dogsitters, and candid critics. I can always count on Keith for an honest opinion and, as a captain in the Pleasantview Fire Department, he brought me feedback from the firemen who survived my experiments. Also, thanks to their son Keith Miller III, a.k.a. "Lieutenant Lawnboy" who cut my lawn for many years, helped me move things and pitched in on household projects. He is now a cadet at West Point. You go guy.
Lake High of the South Carolina Barbeque Association who made me feel important and taught me more than I bargained for every time I asked him a question.
Bronson "Bronnie" Smith, also of the South Carolina Barbeque Association, my guide to the joints of South Carolina. He matched me bite for bite all week long. He also took me to Jackie Hite's Bar-B-Que. And now I can die.
Natalie Longo, my wife's niece and talented songbird, whose warbling you can hear on my theme song "You Can't Hurry Ribs".
Patrick Carlson of bbqlogos.com, designer of the cartoon likeness of Meathead.
Tana Shupe of the Jack Daniel's World Championship Invitational Barbecue who invited me to the best durn barbecue cookoff ever.
Amy Mills Tunicliffe, author of "Peace, Love, & Barbecue: Recipes, Secrets, Tall Tales, and Outright Lies from the Legends of Barbecue" and daughter of the late Mike "The Legend" Mills of the 17th Street Bar & Grill in Murphysboro, IL, who gives feedback freely.
Barry Sorkin of Smoque BBQ in Chicago, the best pitstop for miles around, for sharing insights, tips, lunches, and road trips with me.
Hermann Zanoni, now deceased, and my butcher of many years in Broadview, IL. He taught me a lot about meat, and made sure I got the freshest, meatiest ribs with which to practice.
Dennis Morini, formerly my butcher at the now shuttered Morini's Meat Market in LaGrange Park, IL, and reluctant hand model.
Tom Marszelewski, my former neighbor, whose trash talkin' and challenge to a cookoff in 2003 got my competitive juices flowing, and started me researching ribs. This site is all his fault.
Nancie McDermott, whose articles in the Chicago Tribune during Black History Month 2006 opened a path of research.
Myron Mixon, Chris Lilly, and the many other patient barbecue chefs I've met and quizzed at their restaurants and competitions across the nation.
Lynn and Tom Kimble of Leader Dogs for the Blind. They have been instrumental in helping us with our other great love, training dogs. Sport, Wags, Layla, Jazz, and Sunshine are now dragging blind people around, and they added so much to our lives when they lived with us.
Peter Parts, and industrialist and philanthropist, and amazing leader, who got me involved with Camp Good Days, an incredible summer camp for kids with cancer.
Jerry N. Uelsmann and John Paul Caponigro, my muses and guides to the world of art and creativity, and Kevin O'Connor who taught me the basics of food photography.
Julia Child, who, through the TV screen, told me in the '60s that I could cook. I remember watching her in black and white when I was in college and trying her recipes on my roommates. I was honored to be a guest in her house for a dinner in 1995, and she was everything you think and more. In her last television interview, with Sarah Moulton on the Food Network, in the summer of 2004, she said "I think food is important and if you don't know how to cook, it's tragic." Amen.
Etienne Merle, proprietor and chef of the late lamented L'Auberge du Cochon Rouge, a magnificent French restaurant in Ithaca, NY, who allowed me apprentice in his kitchen for a while, until he decided it was time to kill me. With good reason. I learned soooo much in such a short time. I have never met a more talented chef.
The helpful librarians I have met, especially Barbara Cline and Elizabeth Hansen at the LBJ Library and Museum in Austin; Flo Turcotte, Mil Willis, Richard Phillips, James Cusick, and Paul Losch at the University of Florida Library (Go Gators!); Charlotte Priddle of the Fales Library & Special Collections at NYU; the librarians at the New York Public Library; Harold Washington Library in Chicago; the University of Tennessee in Knoxville; the Library of Congress in DC; the University of South Carolina's Caroliniana Collection in Columbia; the Florida State Library in Tallahassee; University of Memphis; and John Struble of the George Eastman House in Rochester, NY. If there is a more helpful, friendly profession, I'd like to hear about it.
Steve Jobs and Alton Brown who have been role models.
And the gods of grape, grain, and fire who have looked over me so far.