Most folks reading this will be familiar with toaster ovens. Many have replaced their unitasking, pop-up toasters with versatile toaster ovens that toast, bake, broil, and reheat. Some high end models have additional features including a new line of smart ovens that do all of that and more.
Smart Ovens are NASA grade versions of toaster ovens with Wi-Fi control and monitoring from smartphone apps that provide a wider range of features and a collection of easy-to-make guided recipes. When June started up in 2013, it was one of the first tabletop smart ovens. Today, the popularity of everything "smart" is skyrocketing but despite the fact that many brands of smart ovens now exist, June stays at the top of the pack. Here's a short list of some of the awards they have received:
Esquire Gadget Awards 2021
Rolling Stone 2021 RS Essentials
Good Housekeeping 2021 Kitchen Gear Awards
Fast Company Innovation by Design 2019
Architectural Digest Cleverest Awards 2019
In 2021, mega barbecue manufacturer Weber-Stephen acquired June to assist in development of the new Weber smart grills, smokers and Weber Connect devices.
As with most smart stuff, software updates occur periodically over the air. Some updates happen in the background or the user is notified an update is available and should be installed.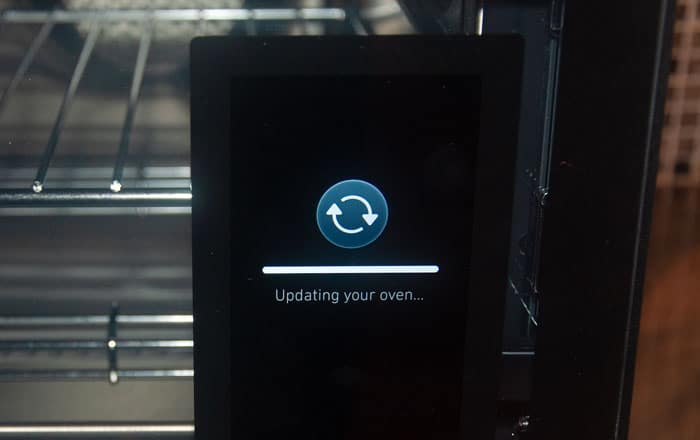 Bigger changes for hardware and software require an overhaul. The model we tested was June's third generation. All Gen 3s are 12-in-1 smart appliances that can air fry, slow cook, grill, dehydrate, broil, bake, proof, bake pizza, roast, toast, keep foods warm, and reheat via a touch screen on the front window or an app on your smartphone. They don't microwave, steam or smoke foods, but do just about everything else.
Like what you're reading? Click here to get Smoke Signals, our free monthly email that tells you about new articles, recipes, product reviews, science, myth-busting, and more. Be Amazing!
Gen 3 is offered in three models; the June Oven, June Oven Plus, and June Oven Premium.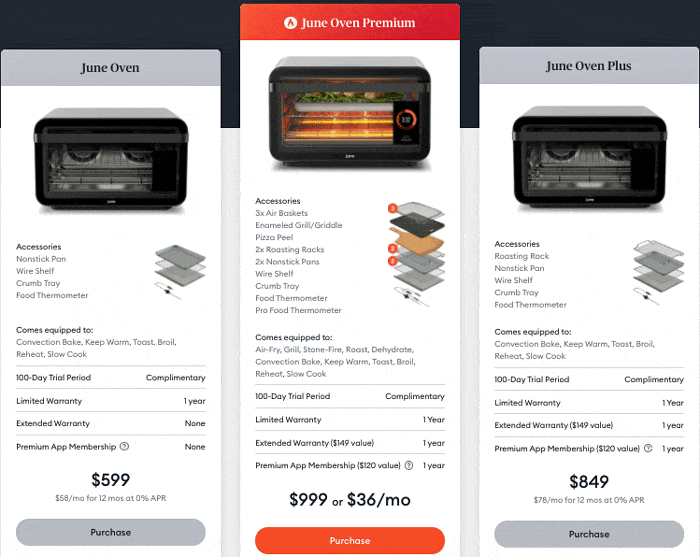 Prices range from $599 for the basic June Oven to $999 for the Premium model.
June Smart Oven Bundle
Price: $599
Accessories: Food Thermometer, Nonstick Pan, Stainless Steel Crumb Tray, and Wire Shelf
One Year Warranty
June Smart Oven Plus Bundle
Price: $849
Accessories: Food Thermometer, Nonstick Pan, Roasting Rack, Stainless Steel Crumb Tray, and Wire Shelf
Two Years Warranty and One Year June App Premium Membership
June Smart Oven Premium Bundle
Price: $999
Accessories: Pizza and Grill Kit (Enameled Cast Iron Grill/Griddle with Pizza Peel), Three Air Baskets, Stainless Steel Pro Food Thermometer, Silicone Food Thermometer, Two Nonstick Pans, Two Roasting Racks, Stainless Steel Crumb Tray, and Wire Shelf
Two Years Warranty and One Year June App Premium Membership
We tested the June Oven Premium for this review.
Up your game: Join our Pitmaster Club. Try it out for free for 30 days. No credit card is needed. No spam. Join now and Be Amazing!
June Oven Premium
The June Oven Premium Bundle includes almost everything June currently offers. Additionally, it comes with a one year Premium App Membership that provides all the June App features on iOS devices. As of this writing, Android devices can use all June App features except the premium guided recipes. June is working on a full feature Android version.
The Premium Package includes:
Pizza and Grill Kit (Double sided enameled Cast Iron Grill/Griddle with Pizza Peel).
Here's the Grill Side.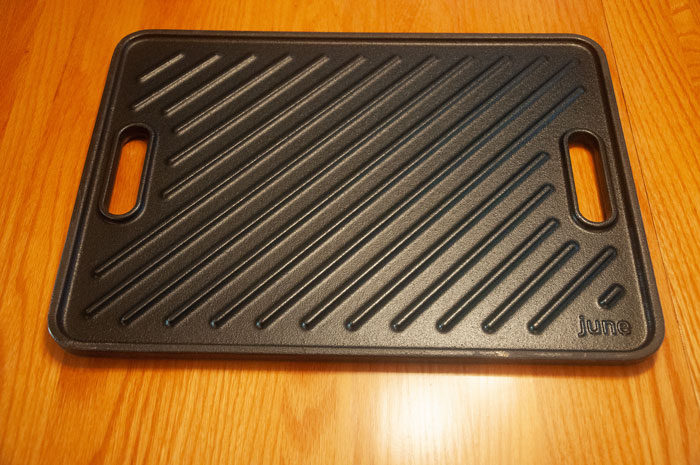 And Griddle/Pizza side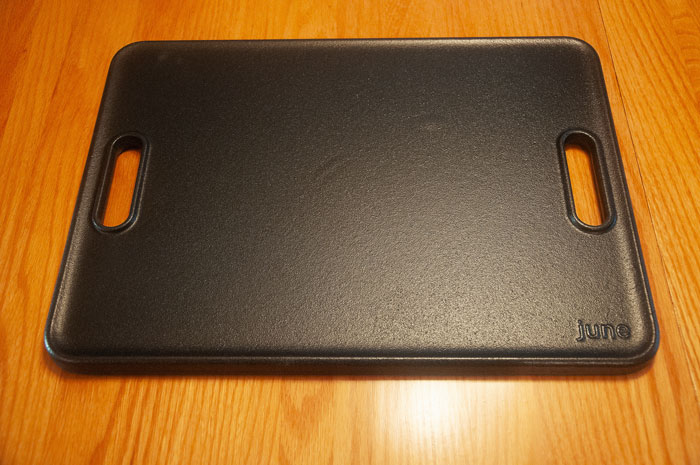 Pizza Peel.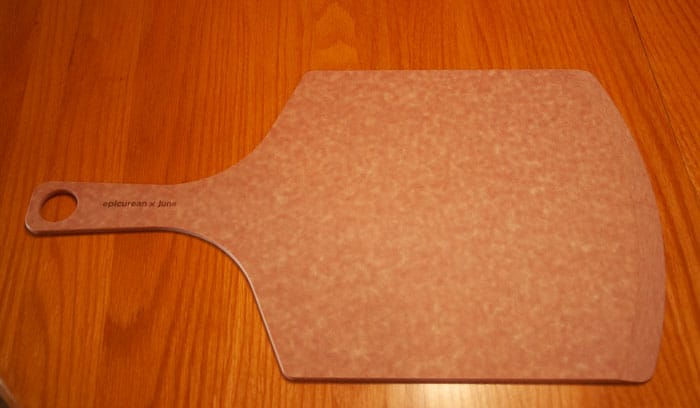 Three Air Baskets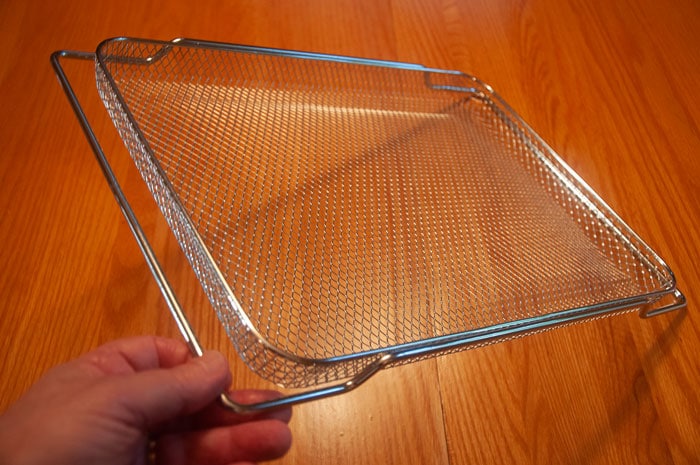 Stainless Steel Pro Food Thermometer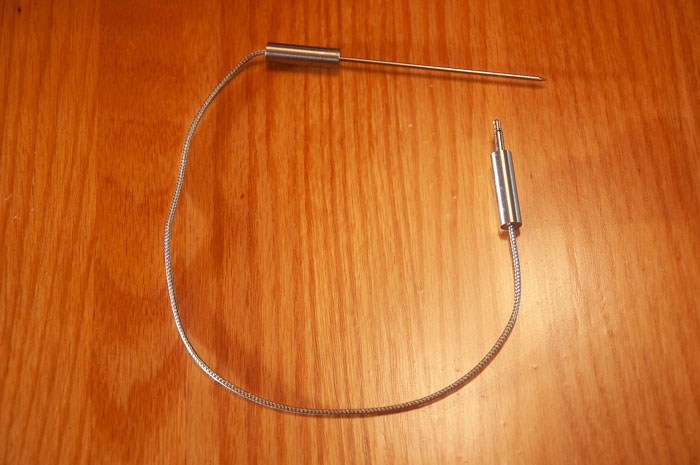 Silicone Food Thermometer, shown here plugged in June's built-in thermometer port.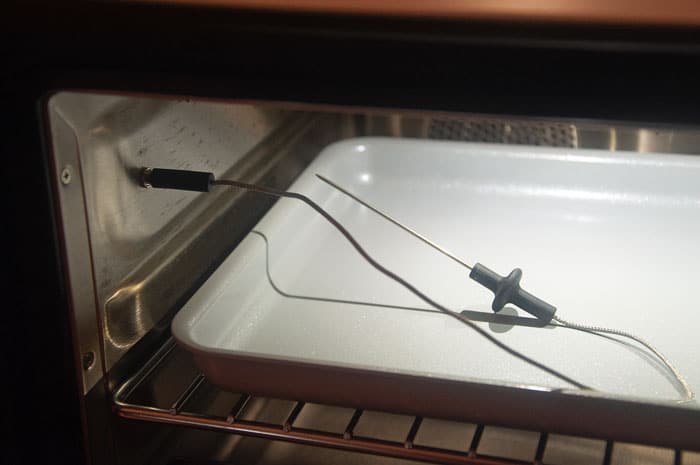 Both the Pro and Silicon thermometers withstand high heat and may be used with the broiler. There's only one thermometer input.
Two Nonstick Pans (one shown) and Two Roasting Racks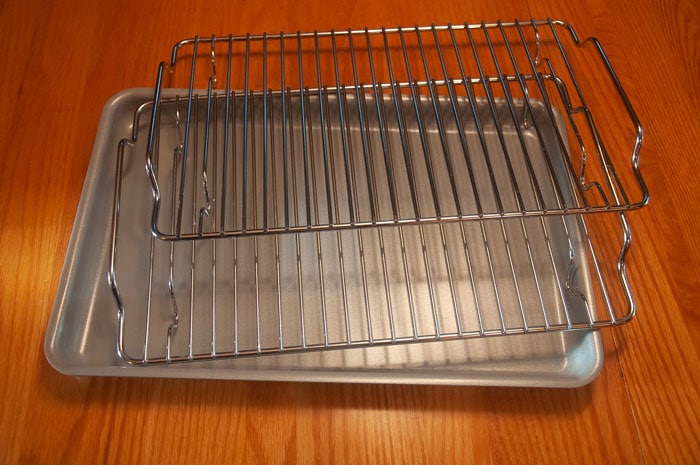 The Stainless Steel Crumb Tray slides under the lower burners. I like to cover it with foil for easy clean up.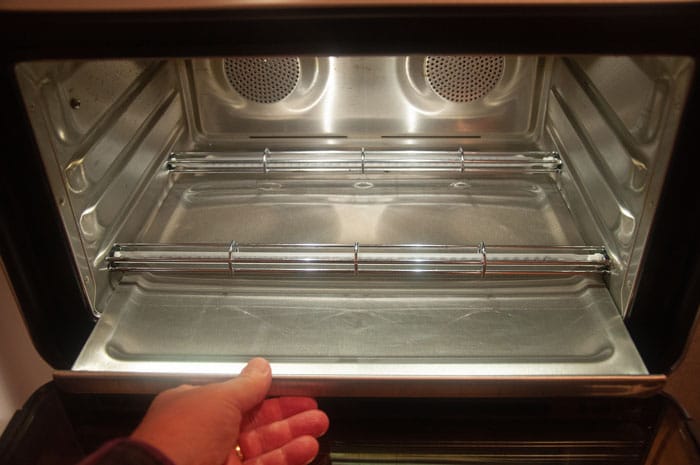 Slide Out Wire Shelf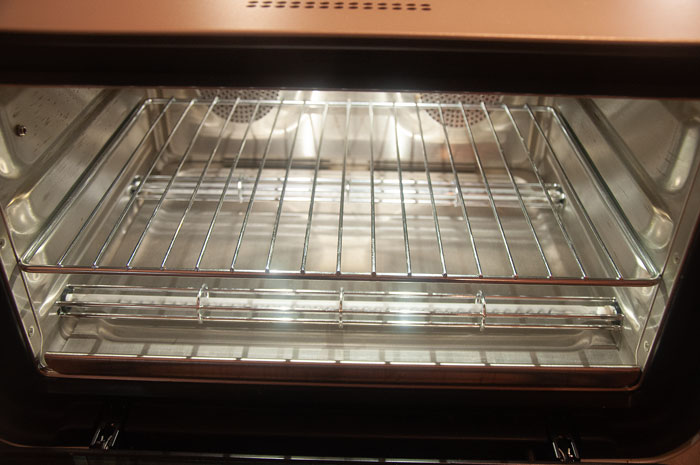 June accessories are not dishwasher safe. Always wash them by hand.
Also Included:
Two Year Warranty
One Year June App Premium Membership
All app features and a limited selection of June guided recipes come with all three June Packages. To access the full recipe library you need an iOS smartphone and June's Premium Membership which is only available for Plus and Premium Bundles and costs $9.99 per month or $120 per year after the first year.
Get a sneak peak at Meathead's next book. He shares chapters with members of our Pitmaster Club as he finishes them. Click here for a free 30 day trial. No credit card needed. No spam. Click here to Be Amazing!
June anatomy
The interior is brushed stainless steel. The outer shell is cold rolled steel. A triple pane glass door covers the entire front. The oven volume is one cubic foot. There are three shelf positions for June's 15″ W x 11.5″ D slide out Wire Shelf and Air Baskets. One internal cavity temperature sensor monitors cooking temp, and one thermometer port accepts the included thermometers to monitor internal food temp.
The June Oven has six heating elements with carbon fiber braids in sealed inert gas tubes. Four 450W "Instant-On" carbon fiber broiling elements heat from the top and two 450W baking elements from the bottom. Compared to traditional heating elements, carbon fiber heats up faster and can be more energy efficient.
In addition to the six heating elements, there are two convection fans that circulate air within the cavity and over the food. Here's the dashboard screen of June's smart app that shows all six heating elements and both fans ON.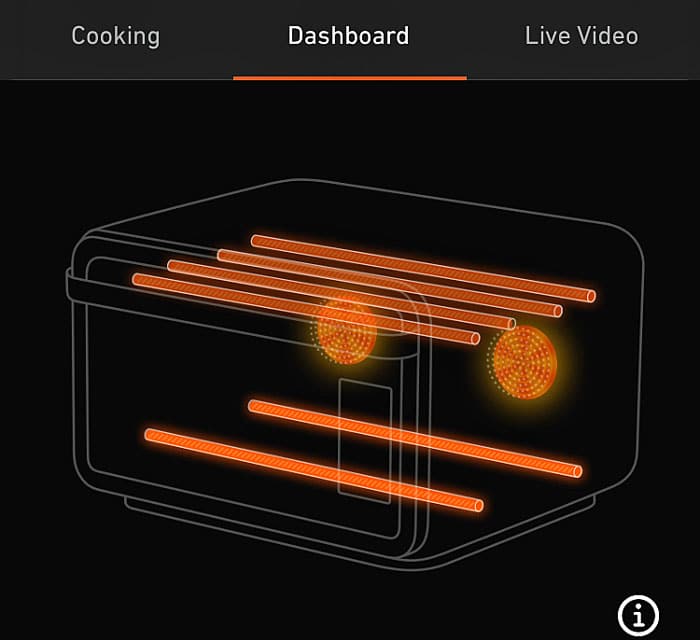 And here's the real deal. Note the protective cages around all glass enclosed heating elements.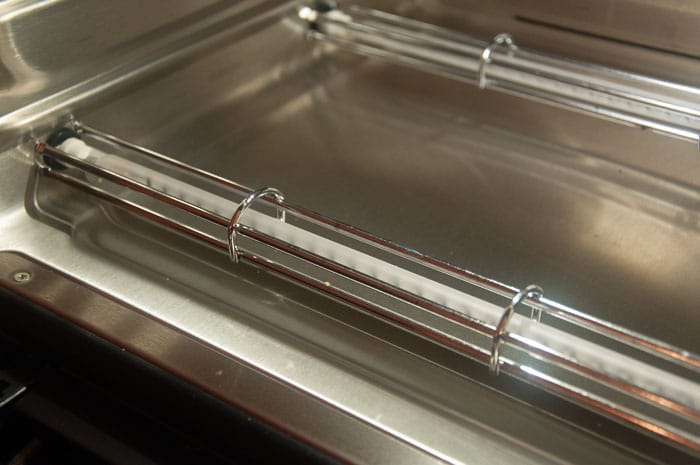 The convection fans are located at the back.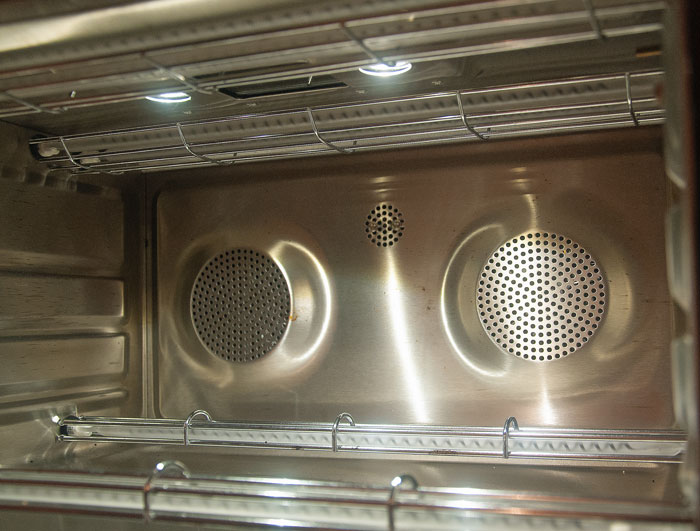 Two interior, air cooled, cool-white LEDs flank June's 1920×1080 camera built into the top. The camera is said to currently recognize 100+ foods.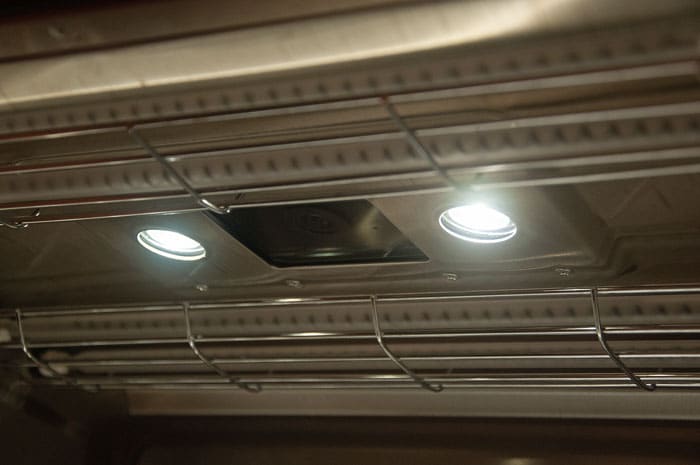 Cooking in the oven happens with all three modes of heat transfer – convection, conduction, and radiant heat.
Convection moves hot air around the food to heat it up.
Conduction happens when the food is in contact with something hotter than itself like the cast iron grill/griddle.
Radiant heat is intense heat from a hot source. In this case, it is June's heating elements. Click here to learn more about the different kinds of heat.
June adds, "The oven has been designed from the ground up to be completely controlled by software and the software is designed to be updated remotely. This allows June to implement cooking techniques in software and share them with all customers."
When using June's guided recipes, the burners and fans may turn on and off during the cook cycle to optimize performance for each individual recipe. In this picture we see the fans and bottom burners are OFF and only the top burners ON for broiling or browning.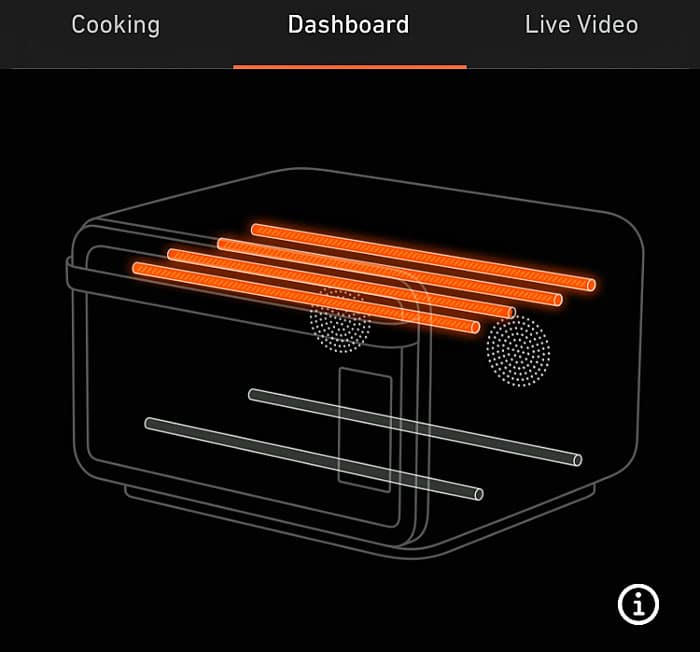 You gotta love that!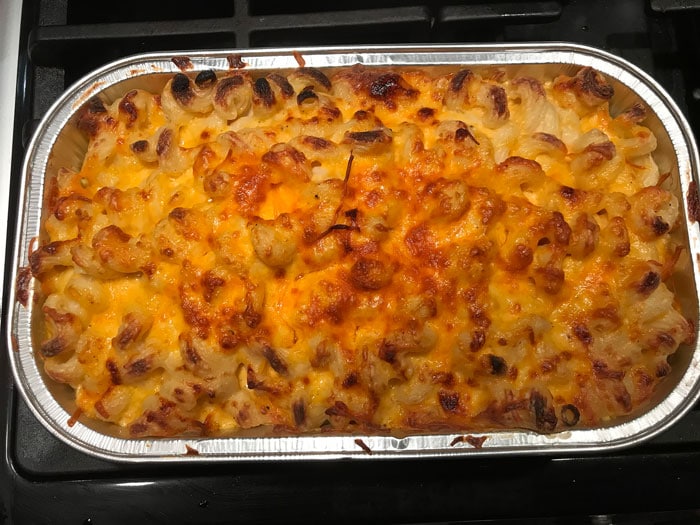 Click here for our Killer Mac And Cheese Recipe.
The June App
Free apps are available for Android and iOS smartphones. Android devices currently have limited functionality, but both include:
Push Notifications; pop up messages like, "Time to flip the chicken."
Cook Progress
Remote Control
Live Camera Feed i.e. look while you cook. That's right, you can watch food cook in real time from your smartphone while receiving internal meat temp, cooking temp, and estimated cooking time. Here's a pic of us trying out June's Salmon With Honey-Soy Glaze recipe.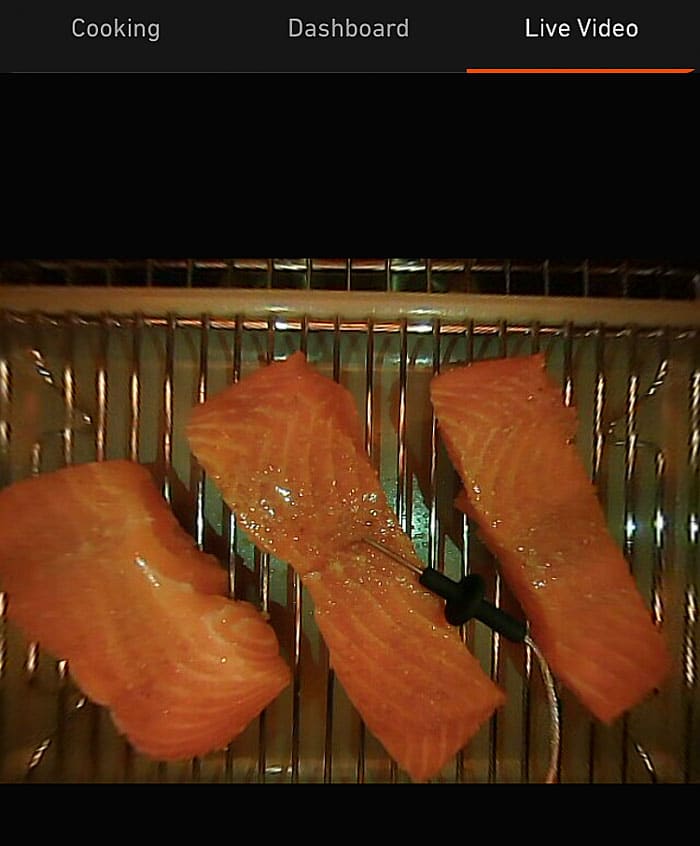 June's camera eye recognizes a surprising number of foods. Put food inside, close the door and June will identify it and offer to get cookin'. After set up, we slid in a frozen pizza.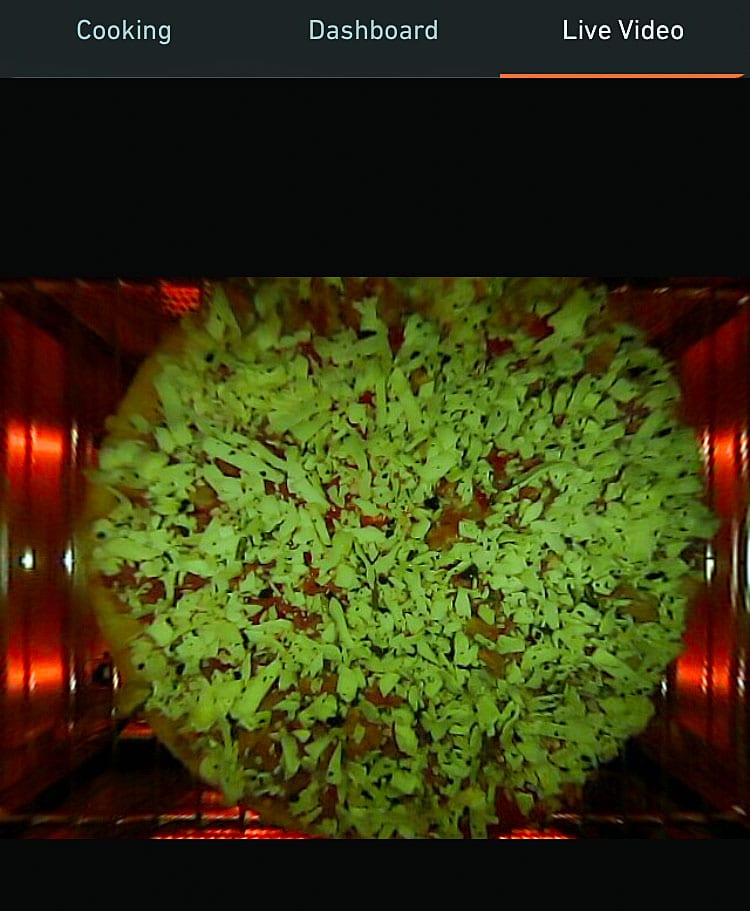 Immediately June recognized it and offered us a choice of thin or thick crust. We selected "thick" then pressed "Start Cooking". June did the rest.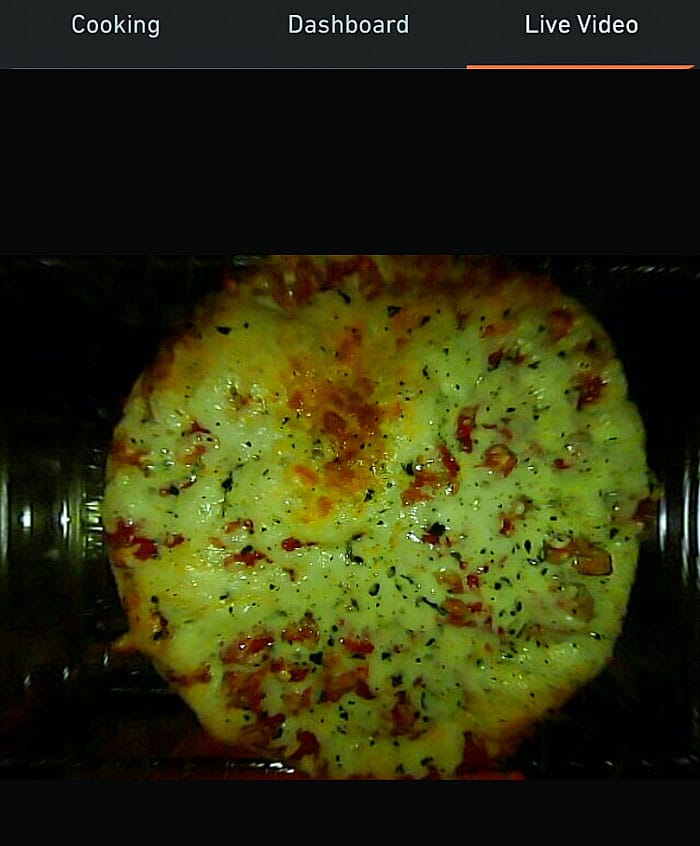 Alexa fans may set up voice activation.
Click here for Everything You Need To Know About Pizza.
Instruction for manual use
Up until our experience with June, we dismissed guided recipes as smart app bells and whistles for rooky cooks. We were only interested in features like remote control and monitoring. June hit us like a ton of delicious bricks.
You don't have to use June's guided recipes, but there are so many great recipes that it may take you a while to break away from them and try your old standards. Even though I have a library of excellent cookbooks, like New York Times Best Seller, "Meathead: The Science of Great Barbecue and Grilling," I got swept away by June's vast and diverse library of recipes, most of which I probably wouldn't have made were they not part of my tests. Before I knew it, I was hooked!
Nonetheless, it's a good idea to learn the different manual functions. At the June website, scroll down to the bottom of the page. Select FAQ. There is a search field that directs you to tips on using all modes.
---
Recipes
Many free guided recipes are available for iOS and Android smartphones. But to access June's entire recipe library you need a Premium Membership and iOS smartphone (as noted previously, June is developing full access for Android). The first year membership comes with your purchase of a June Oven Premium or Plus Package. After that you must pay $120/year to maintain membership.
June's guided recipes are a treasure trove that lures you into trying new and exciting dishes. June could open a new world of cooking skills to someone who's barely able to toast bread. Although June can help with that too!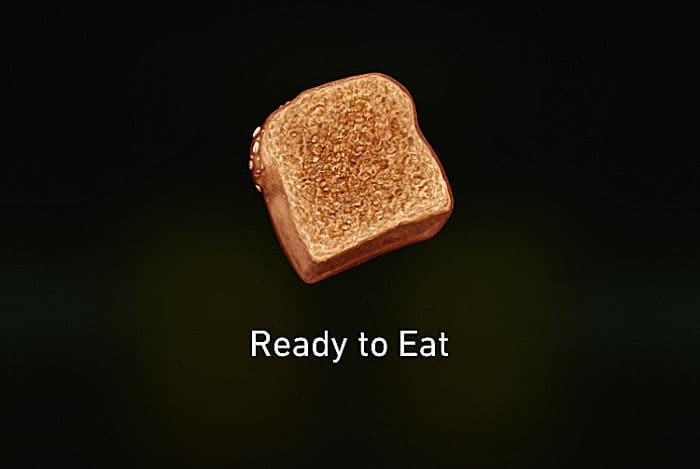 You can stop cooking early or extend cooking time to suit your preference then save or skip making the change permanant.
Even though I cook more than most people, June is leading me into new territory. Like their Chicken Marbella.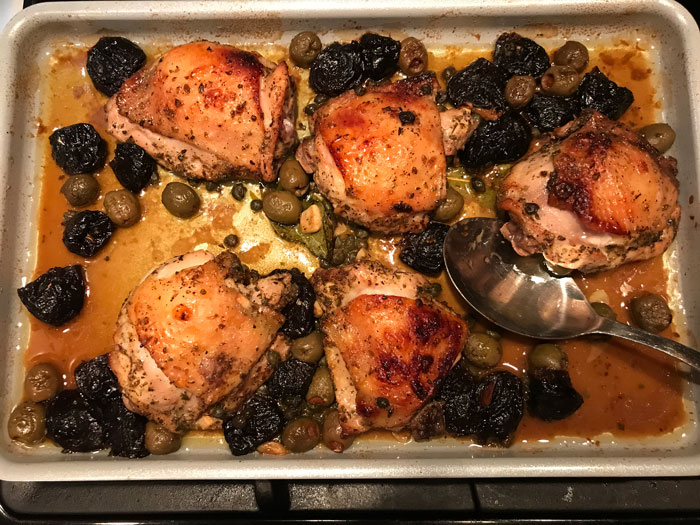 June guided us through the preparation, then proceeded to cook Marbella perfectly with help from the built-in thermometer. This unusual dish has a delightfully surprising combo of salt and sweet from prunes, olives and capers.
Of course we had to try air frying. So next up was June's Fried Chicken Recipe. We followed June's simple guided instructions from the smartphone app.
Preheat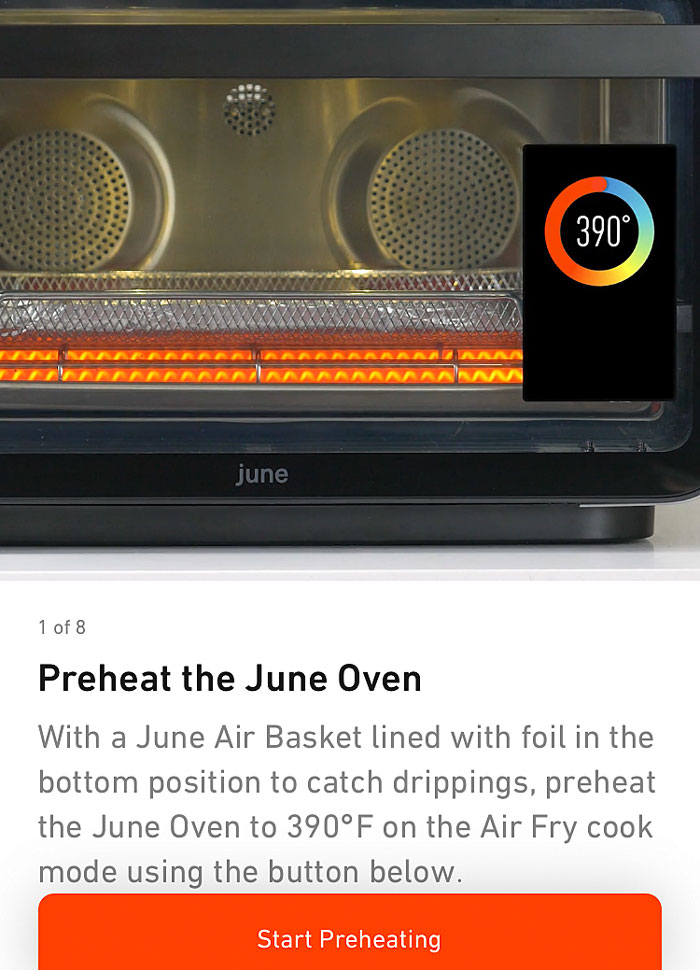 ---
Assemble Ingredients.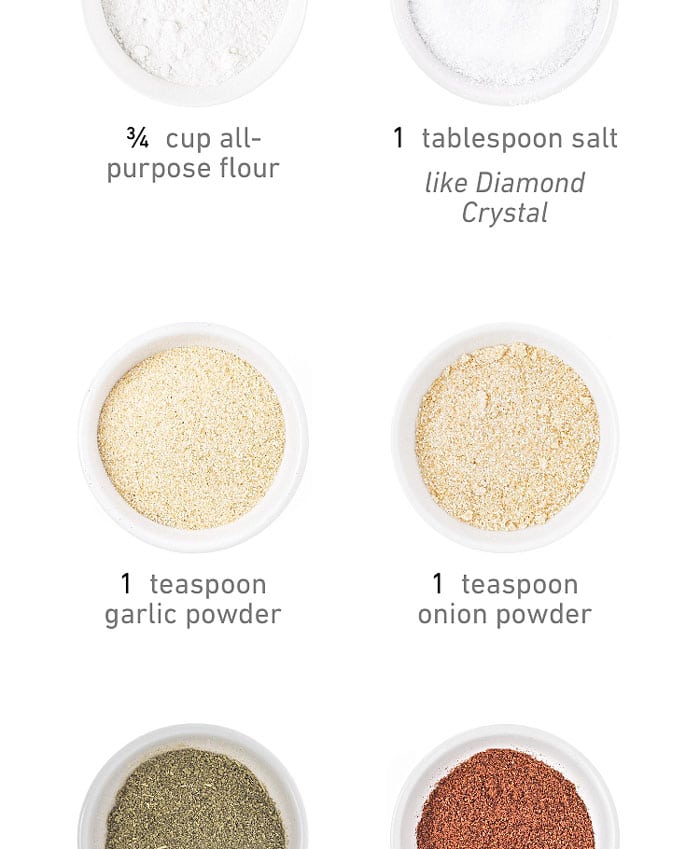 ---
Make the wet coating.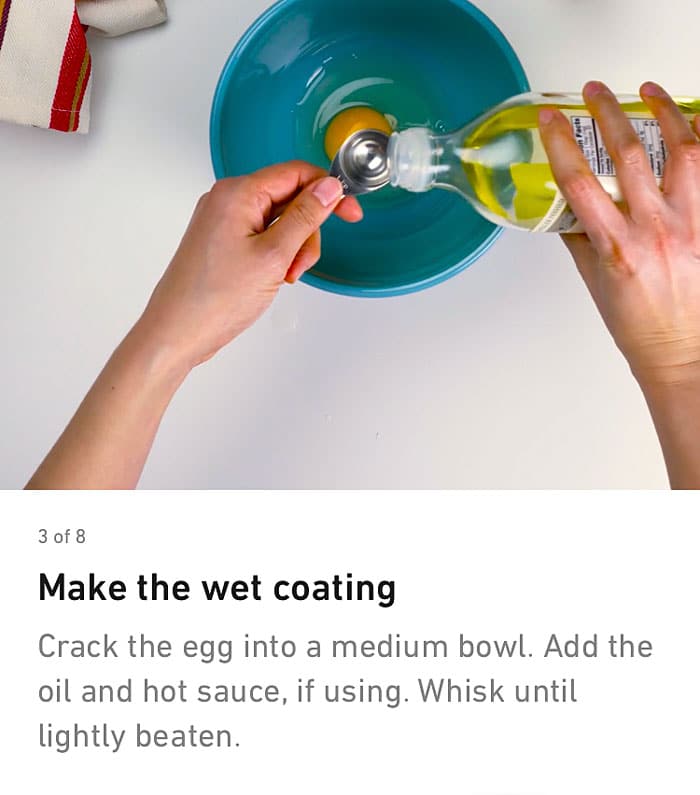 ---
Coat the chicken.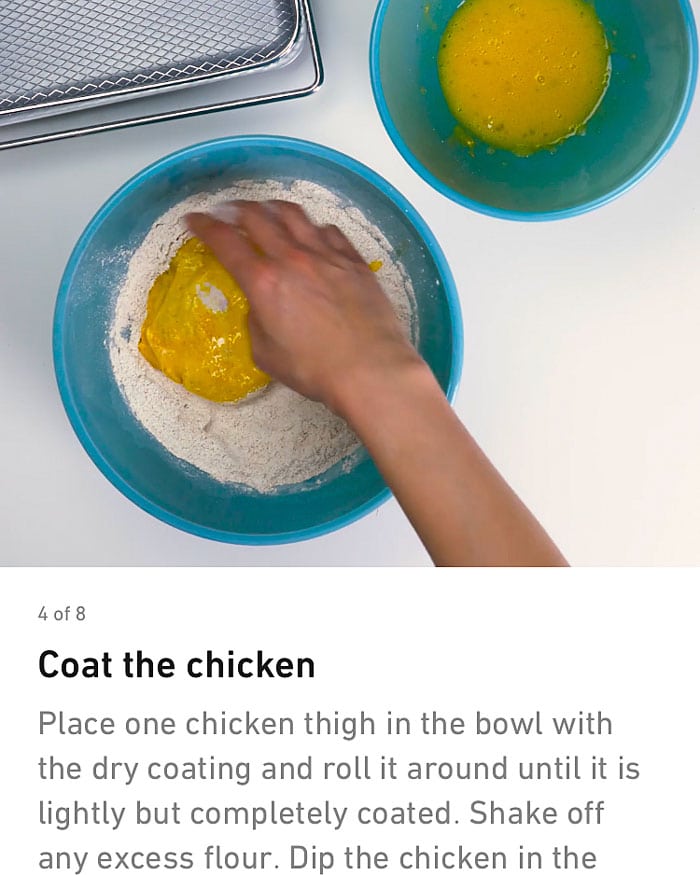 ---
Insert thermometer.
---
Spray with oil.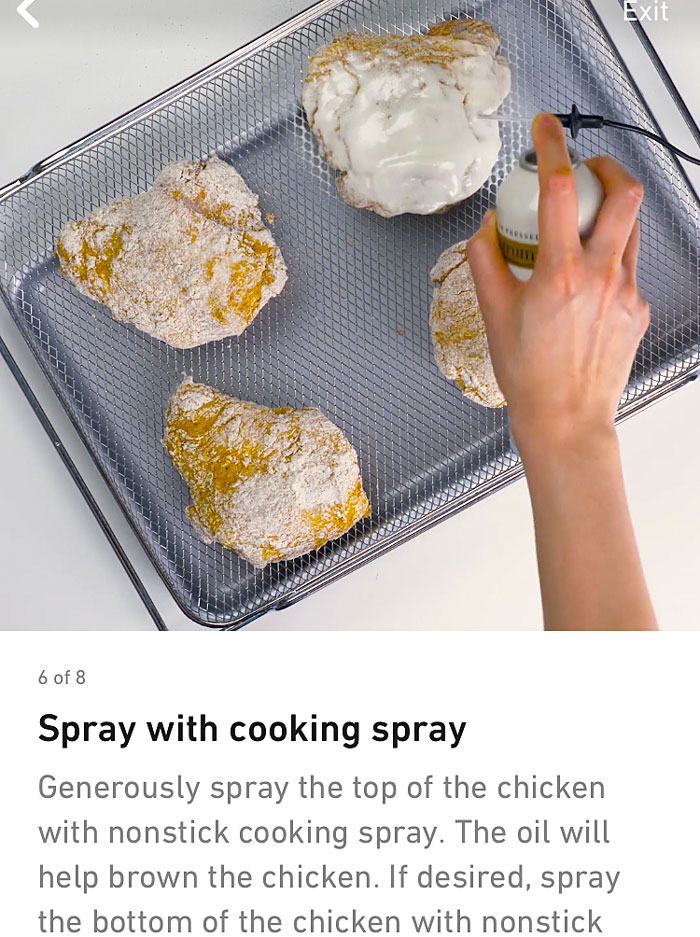 ---
Air fry.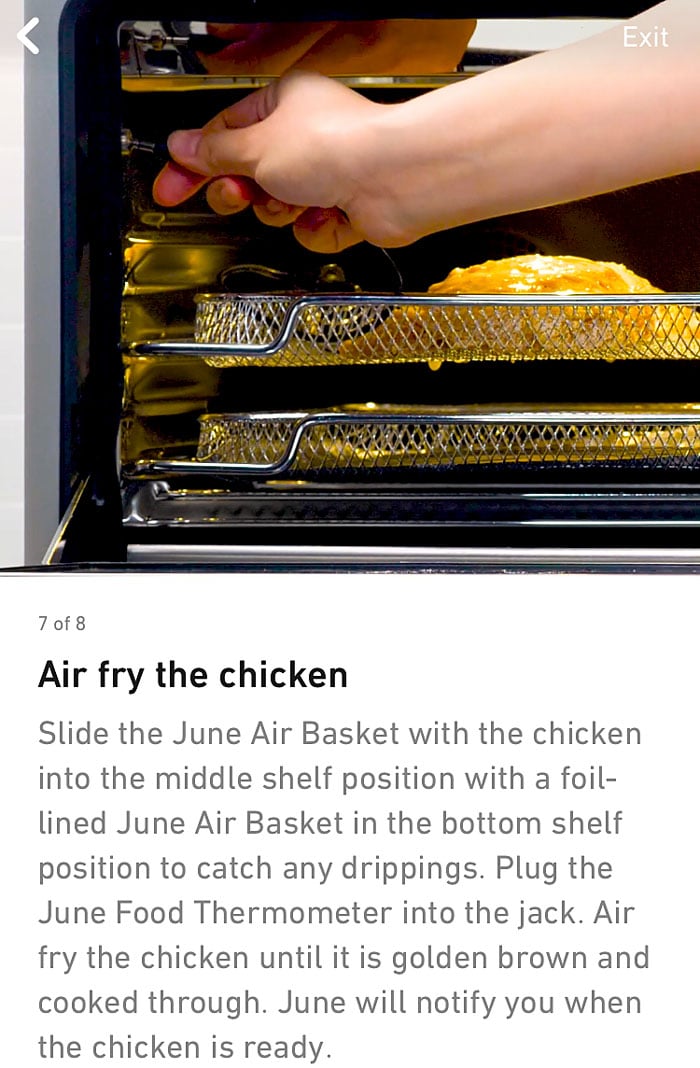 ---
June comes with three Air Baskets, but recommends only cooking on two for best results. The third is placed at the bottom, lined with foil for easy clean up.
June's burners and fans switched on and off, following the recipe program. We didn't touch the oven again until we were alerted the chicken was done via the app alarm ringer. Here's our results right out of the oven.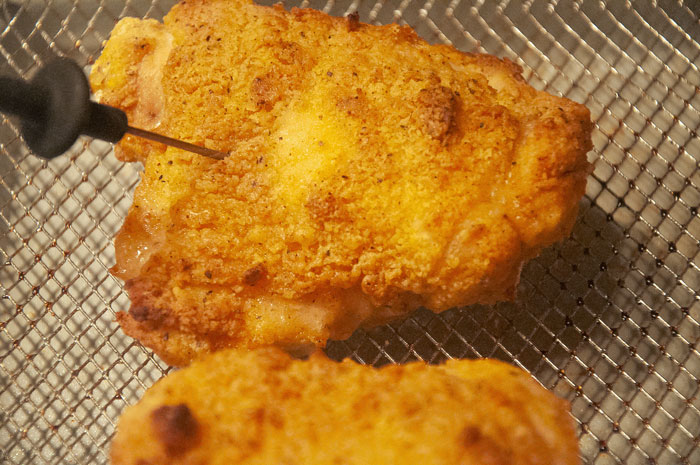 The meat was juicy and perfectly cooked thanks to June's thermostatic efficiency. Although crisp, the batter lacked pizzaz for our tastes. Like the saying goes, taste is a matter of taste. Note to self, next time, up the salt and spice. It was different from fried chicken, but still enjoyable and we sure didn't miss messing around with lots of oil. Click here for our Fiery Nashville Hot Wings Recipe.
We tried steak and ribs. The results were just OK. June's Grilled Steak Recipe called for placing the cast iron grill/griddle on the bottom shelf with the grill side up for sear marks.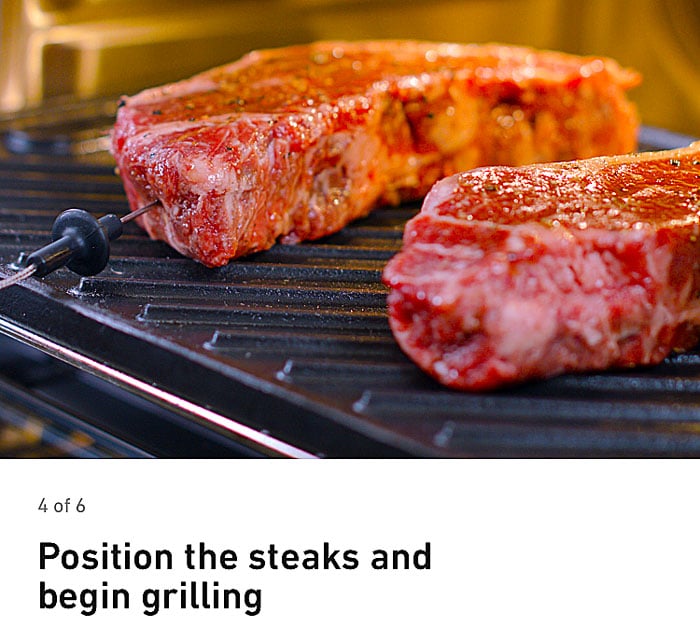 ---
There was a long preheat time to get the cast iron grill hot. The steaks cooked quickly but produced a good deal of smoke. Once again, the meat probe ensured a pink, juicy interior, but the grill/griddle didn't provide a satisfying, overall browned exterior.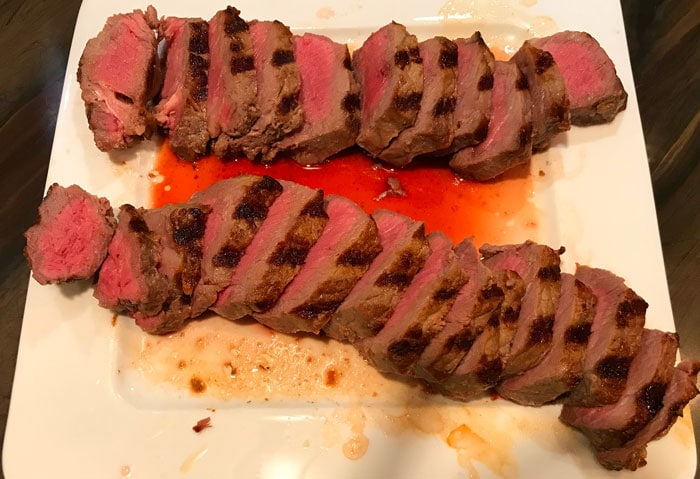 If we tried this again, we'd use the flat griddle side. Or maybe the broiler. Click here to learn How To Grill Steak Like A Pro.
The ribs were less pleasing. Did we mention that smoking is one of the few functions this versatile machine lacks? So no smoke, plus they were a little dry and would benefit from wrapping in foil. Click here for our tips on making competition grade ribs.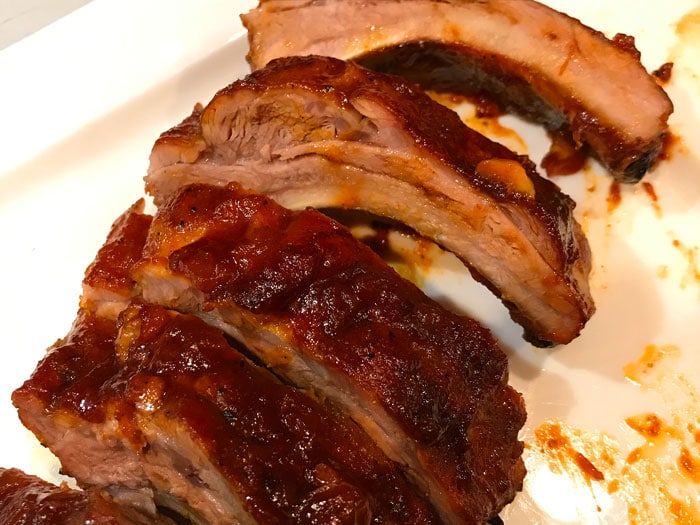 Also, we weren't enthused with June's rub and sauce recipes and missed our go-to combo of Meathead's Amazing Smoked Pork Rub and my own Black Swan Gourmet BBQ Sauce.
Hungry for more ribs recipes, tips, and techniques? Click here to download our ebook "Amazing Ribs Made Easy" $3.99 on Amazon (free Kindle app runs on all computers and devices). Or, get this book and others FREE as a member of the AmazingRibs.com Pitmaster Club. Click here to join.
Next came French Onion Soup and, just like that, we were back in business! Guided by June, we caramelized the onions, made the soup, toasted the bread, topped off with cheese, then finished it all under June's broiler. Voila!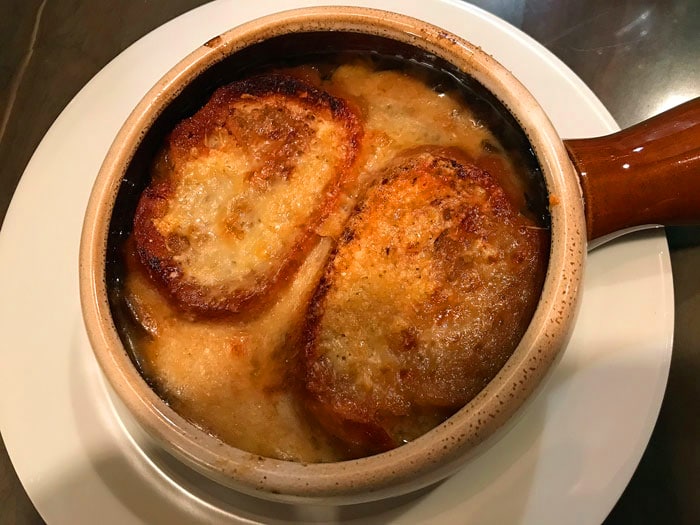 And we were just scratching the surface. You can look up specific recipes in the June App's Cookbook, or explore recipe categories. Like Air Fryer Recipes and One Pan Meals.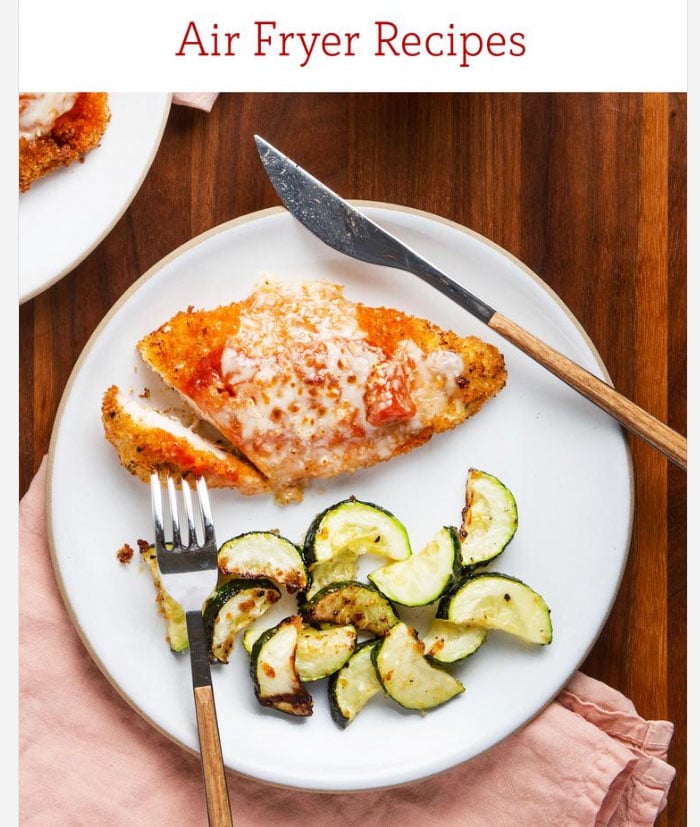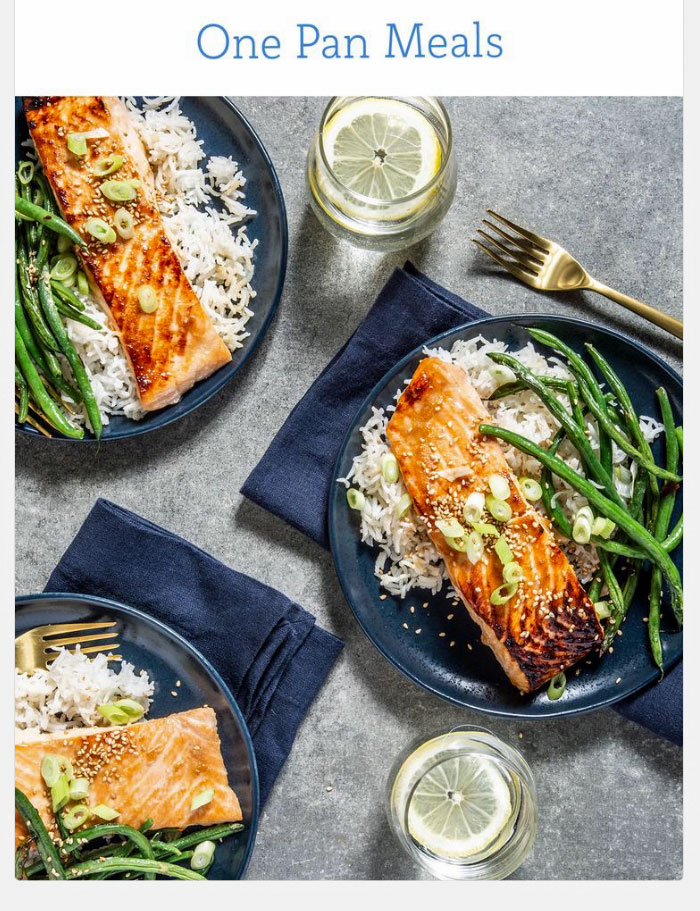 Click the Programs button on the oven display or the app and select categories like Vegetables, Seafood and Poultry. You can also select items from Trader Joe's and Whole Foods. Or make your own Custom Recipes and share them with other June enthusiasts.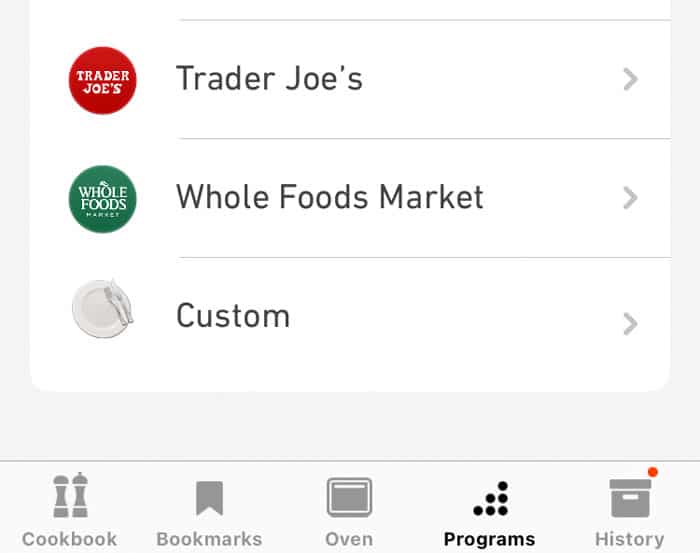 ---
Learning experience
June Ovens learn from each other. June's central computer gathers data from all June ovens in the field worldwide, and uses that data to expand and improve performance. This is known as "Machine Learning."
June founder, Matt Van Horn explains, "Machine Learning is teaching a computer to make good guesses about situations it hasn't seen before based on what it has seen in the past.
"It's like when a child is 1-2 years old and you show them a photo of a horse then point to it and say "horse". Then you show them a few more pictures of horses and each time you point and say "horse". Then you show them some drawings of horses and you point and say "horse". After that, maybe the next time you show them a picture of a horse and ask them what it is, they can tell you it's a horse.
"Then you show them a picture of a cow and ask them what it is and they tell you it's a horse, because you haven't told them about cows yet. So you go through the process with pictures and drawings of cows, and after a while they can tell the difference between a horse and a cow.
"We do the same thing with computers and photos of food, so that when you put your food in the oven and the oven's computer looks at it through the internal camera, it has seen enough pictures of very similar foods to be able to make a good guess at what you put in."
He also explained that they currently use Machine Learning for a handful of specific tasks:
Recognizing the type of food you put in the oven.
Recognizing how much food you've put in. In some cases, like bacon strips, the oven counts the actual number of items. In other cases, it just estimates whether you've put a full pan, half pan, or quarter pan of food in.
Recognizing which accessory you're cooking with since we use different cooking methods that go with different accessories like the pan vs. the air fry baskets.
Recognizing whether you put the food in the front, rear, or middle zone of the oven. Knowing which zone the food is in sometimes allows us to cook it better or faster by controlling the heating elements in different ways.
So when you put food in the June Oven the computer looks at it and makes pretty good guesses for these categories and then uses those guesses to choose the right cook program for what you've put in. After that, the cooking engine takes over.
Bump in the road
Everything was going great when suddenly the touchpad display on the front went haywire. The oven still functioned fine from the smartphone app but the display was scrambled.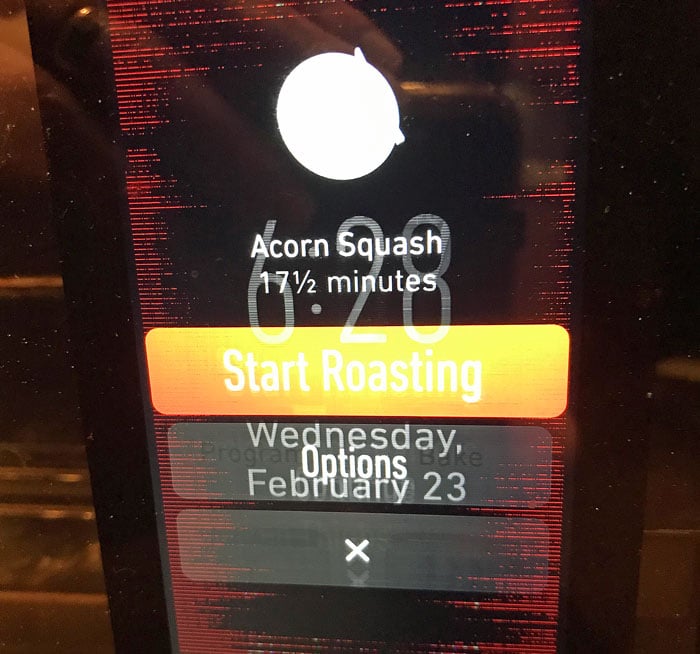 June said this was caused by a faulty connection of a cord that leads from the front display into the oven and June's control system. This is a known issue that they believe has been largely corrected. "The best course of action is to replace your oven," said June's tech support, "which is the same course of action we would take for any other customer that may have this issue."
Placement
June is 12.75″ H x 19.6″ W X 19″D weighing 39 pounds. Place it near a wall socket. Do not use an extension cord. Be sure the oven has adequate ventilation all around. Certain foods and cooking methods, like their Grilled Steak Recipe, can produce considerable smoke so placement near a range hood vent or window is desirable.
Packaging and Assembly
June is double boxed with custom-fit heavy foam to hold all parts in place. The unit required no assembly, just washing and installing the parts.
Conclusion
June is versatile, effective, and fun! We haven't had a chance to test everything yet, but it didn't take long before we were sold on June. It quickly became a part of our family, like a new pet. Now we can't stand the thought of going back to our ho-hum toaster oven. June is a wonderland of culinary adventure. It gets great results right out of the box, but over time, Junebugs will learn along with their ovens and discover delicious new territory.
The display malfunction was concerning. Reading various reviews it appears the early models were susceptible to errors, but complaints about the Gen 3 ovens were few and far between. The Premium Membership Fee is also a bummer but may be justified by the June Cookbook's diversity and quality. At the end of the day, whatever reservations we have are eclipsed by our love. We award The June Oven our top AmazingRibs.com Platinum Medal.
Warranty
The warranty on the June 3rd gen is one year and two years on the Plus and Premium Bundles.
The company adds, "June is committed to building the highest quality product and service in the market, and our customers should expect nothing less. This includes covering defects in materials, workmanship, and software support.
"If you need service for your June Oven during this warranty period, you can easily get in touch with our customer support team to get this resolved. We will ship you a new or equivalent replacement oven in order to ensure that you don't miss out on any cooking time!"
They don't cover user error, including but not limited to broken heating elements or damage from liquid spilled inside the oven.
We thank June for providing a unit for our tests.