Char-Griller Grand Champ Offset Smoker Is Coming Soon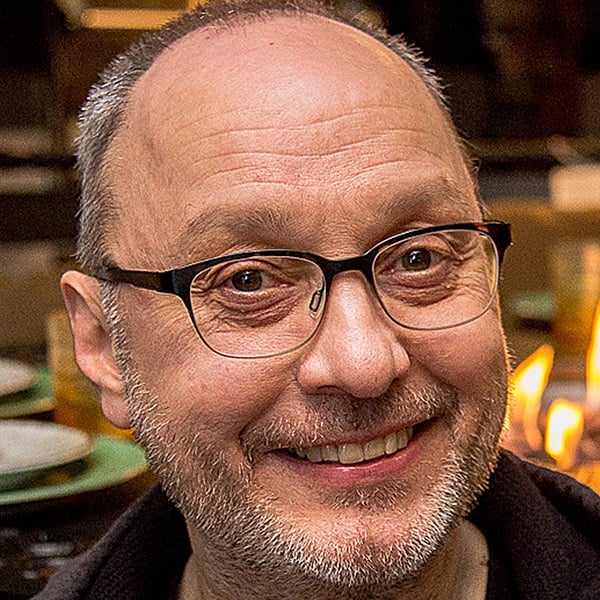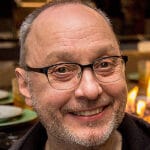 By: Max Good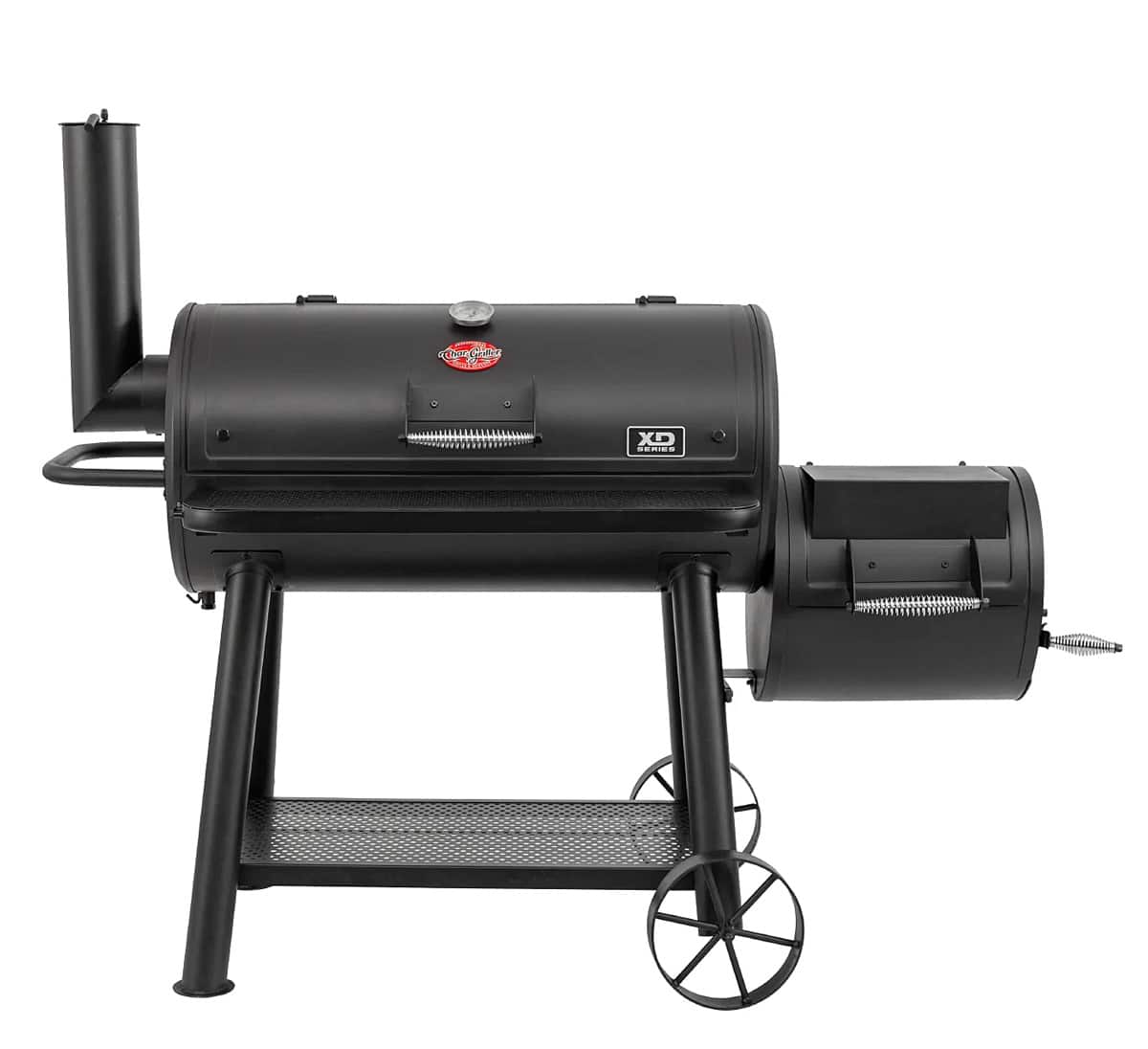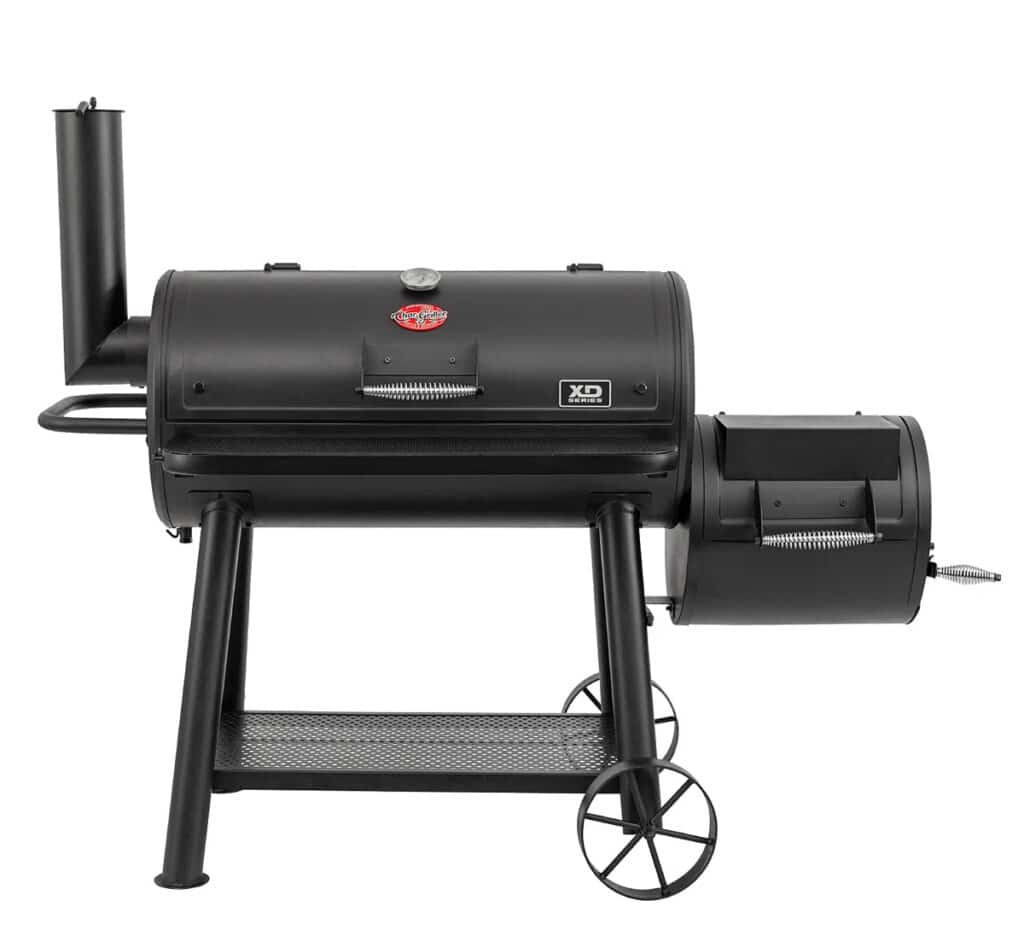 For many years Char-Griller was famous for, or more precisely, notorious for their inexpensive offset smokers. For a couple hundred bucks, wide-eyed wannabee pitmasters (including yours truly in my pre-AmazingRibs.com days) have abused themselves trying to control smoke and temperature on those cheapo tin cans.
We've always advised our readers who want to smoke on stick burning offsets to forget the cheap junk and get ready to spend over $1,000 for the real deal. That's a lot of dough to enter the mysterious realm of offset smoking for the first time. But, now there's a viable intermediate model – Char-Griller's Grand Champ!
Weighing in at 250 pounds, Grand Champ has twice the heft of cheap offsets and some nice upgrades like lid and door gaskets, and ten inch metal wheels. We're finishing tests on Grand Champ and expect to publish our review soon.
Want to be one of the first to read our full review? Pitmaster Club members get a sneak peek at all new content so click here for a 30-day free trial and to learn more about everything the Pitmaster club has to offer! Also, signing up for our Smoke Signals newsletter here is a great way to stay on top of all of the latest happenings at AmazingRibs.com.
Model:

Grand Champ Offset Smoker

Item Price:

$ 599.99

Made in USA:

no

Review Method:

Looked Closely At It
We have seen this product up close and we have also gathered info from the manufacturer, owners, and other reliable sources.

Primary Function:

Smoker

Fuel:

Charcoal, Logs

Primary Capacity:

780 square inches

Secondary Capacity:

420 square inches
Related articles
Related reviews
Published On: 10/18/2022 Last Modified: 11/17/2022
Max Good - Max Good, AmazingRibs.com's Vice President of Product Reviews & Keeper of the Flame, is the man in charge of finding the best products for the AmazingRibs.com Equipment Reviews section. Max bottles his own barbecue sauce recipes and now sells them around the country.

---