YOU ARE HERE >> AmazingRibs » Ratings & Reviews » Ratings Reviews And Buying Guides » BBQ Tools Toys And Accessory Reviews » Kitchen Tools » Simply Works Sous Vide Lid for Anova Precision Sous Vide Review
Simply Works Sous Vide Lid for Anova Precision Sous Vide Review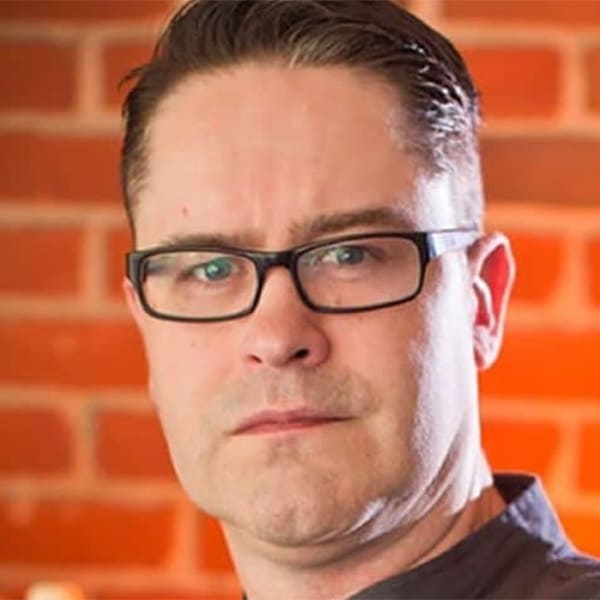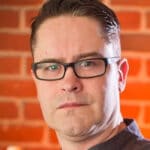 By: Clint Cantwell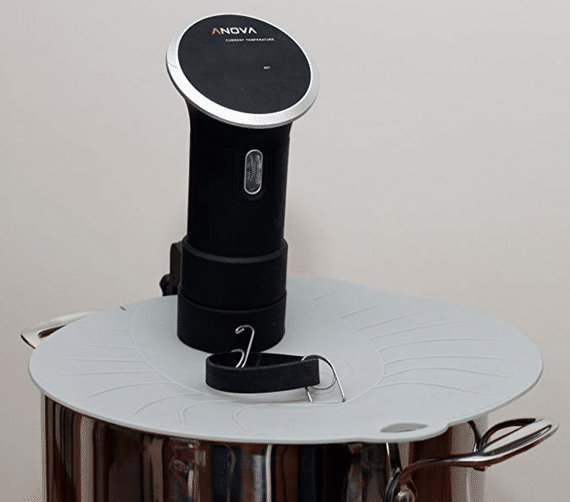 If you're the owner of the popular Anova Culinary Sous Vide Precision Cooker reviewed here, then you know that the biggest issue with long overnight sous vide cooking sessions is having to periodically add water to the pot due to evaporation. Aside from being an annoyance, this can also result in spoiled food if enough water is lost to force the immersion circulator to automatically shut off, thereby reducing the water temperature beneath safe temperatures.
In order to remedy this and to ensure an interrupted night's sleep, the team at Simply Works has introduced this silicone lid designed to cover an 11-inch (12-16 quart) stock pot and featuring a cutout specifically sized to fit the Anova unit.
The lid also features a hook and handle that can be used to hold the lid open when inserting or removing bagged food. When closed, the lid will allow the user to run the immersion circulator for days without replacing water. Just as nice is the fact that the food grade silicone is easy to roll up for storage and will hold up well over countless uses.
Model:

Simply Works Sous Vide Lid for Anova Precision Sous Vide

Where to buy (buying from this supplier supports this website):

Made in USA:

yes
Related reviews
Published On: 3/21/2019 Last Modified: 5/5/2021
Clint Cantwell - Clint Cantwell is AmazingRibs.com's Senior Vice President of Whatever, charged with creating recipes, writing articles, shooting photos, and a little bit of everything else. He was named one of the "10 Faces of Memphis Barbecue" by Memphis Magazine and was the winner of Travel Channel's "American Grilled: Memphis".

---