Louisiana Grills Country Smokers Whole Hog Pellet Smoker Review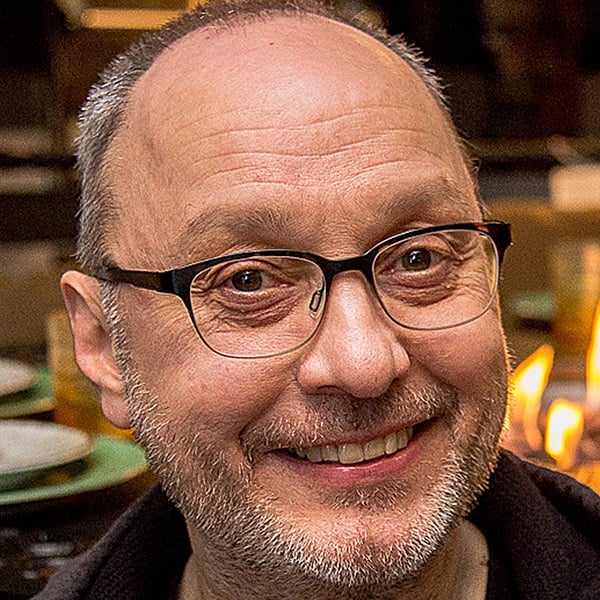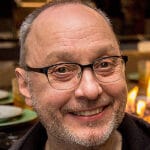 By: Max Good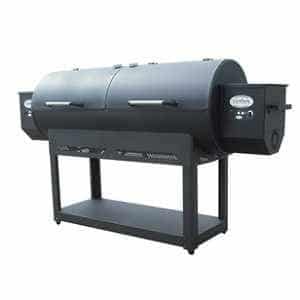 The Whole Hog Smoker is an extra-large cooker on four legs with four heavy duty wheels. It is basically two smokers joined together with two independent fire pots and two dedicated hoppers. You can roast chickens at 325 on one side while slow smoking brisket at 225 on the other. Remove the middle partition and free up all 1750 square inches of cook surface to smoke a whole hog. In 2014 it underwent significant upgrades.
The new Country Smoker controller toggles between set temp and meat probe temp. Set it and forget it, the thermostat will maintain cooking temperature just like your indoor kitchen stove. As a safety feature the meat probe can be set for your desired target temp. When internal meat temp rises within 10⁰ of the target, the controller automatically drops the smoker down to 170⁰ to avoid overcooking. So if you're cooking at 225⁰ and looking for an internal meat temp of 200⁰, when the meat hits 190⁰ the controller switches to the holding temp of 170⁰.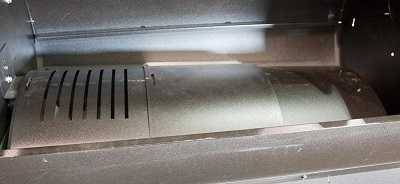 The Arched Flavor Guard, (above) is unique to LGs. Unlike flat diffuser/drip plates found under the grates of most pellet smokers, the Flavor Guard with sliding broiler plate is a 14 gauge curved metal sheet that conforms loosely to the shape of the hood, cresting in the middle of the cook surface and dropping off in the front and back of the cook box. LG feels this design presents a larger surface for meat drippings to sizzle and enhance BBQ flavor. The Flavor Guard has a section over the fire pot which can slide out of the way to expose large, slotted openings that allow meats to sear over open flame. This feature, previously optional, is now standard for all Louisiana CS smokers. Some other pellet manufacturers have their own versions of this "sear zone". They kinda-sorta work, but fire pots are small and don't crank enough intense radiant heat over a large enough area to do serious searing. They will, however heat up griddles, cast iron pans, or cast aluminum GrillGrates for conductive searing. You can do a nice reverse sear using the flat side of a GrillGrate on this system.
Instead of a chimney, Louisiana Grills uses a row of holes at the back located several inches above the cook surface. The Grease bucket hooks underneath the smoker rather than off to the side like most other brands. An upper cook rack comes standard with the Whole Hog. Options include hopper extensions and a front shelf. All Louisiana Grills have porcelain coated steel grates.
Model:

Wh1750 Pellet Smoker

Item Price:

$ 2995.00

Made in USA:

no

Review Method:

Looked Closely At It
We have seen this product up close and we have also gathered info from the manufacturer, owners, and other reliable sources.

Primary Function:

Smoker, Pig or Lamb Roaster

Fuel:

Wood Pellets

Main Burners:

2

Primary Capacity:

1750 square inches
Published On: 1/22/2013 Last Modified: 2/24/2021
Max Good - Max Good, AmazingRibs.com's Vice President of Product Reviews & Keeper of the Flame, is the man in charge of finding the best products for the AmazingRibs.com Equipment Reviews section. Max bottles his own barbecue sauce recipes and now sells them around the country.

---