Traeger Lil' Tex Pellet Smoker Review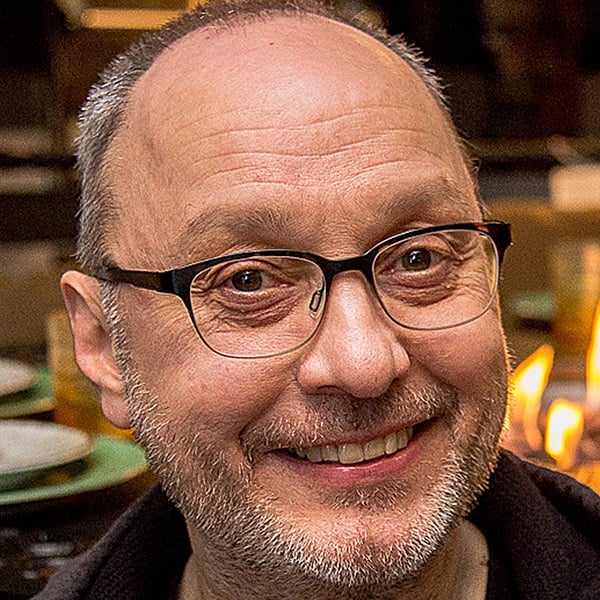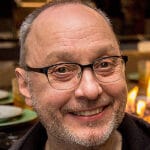 By: Max Good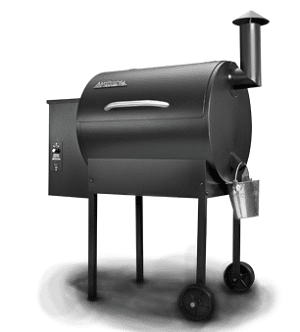 This model was discontuned and replaced with Traeger's Lil'Tex Elite Smoker.
In the past this popular cooker served as a great starter for people interested in pellet cooking. There are three setting: High (which they claim is about 450°F), medium (325°F), and smoke (200 to 250°F). Alas, because there is no thermostatic control, it will not always cook at the same temp because it will not respond to ambient air temp. It can only execute pellet run times for smoke (low), medium and high heat. It feeds the same amount of fuel to the firepot whether you're cooking on a scorching summer day or frozen winter night.
When the switch is on high, it burns about two pounds of pellets an hour. On medium it's one pound an hour, and on smoke, 1/2 pound an hour. It is hard to recommend such a crippled device. But there is a way out. Ortech makes a Pellet Grill Digital Controller that can be used to upgrade Brinkmann and Traeger LMH controllers. Traeger offers an upgrade too, or for about the same additional cost, you can just buy the Traeger Lil' Tex Elite with a factory installed digital controller.
Digital, thermostatically controlled pellet smokers are a dream come true. They are often more accurate than your kitchen range and allow you to load up your smoker at 11 pm, set it to 225 F, then go to bed and sleep soundly, knowing you'll wake up to a feast of delicious meat that's been slow cooking for hours at a steady and accurate temperature.
The cooking surface is 16.5″ deep x 22.5″ wide (371 square inches). The entire unit weighs 135 pounds, and overall it measures 49″ high x 40″ wide x 20″ deep. All Traegers are black powder coated steel with porcelain enamel steel grates.
Traeger pioneered and popularized the pellet smoker and remains the best known brand since it is in wide distribution. In fact about 85% of pellet smokers in the USA are Traeger. The consensus is they are reasonably well built, but some buyers complain that since manufacturing moved to China quality has dropped, especially on entry level models. Of course we hear more complaints as well as praise about Traeger since 8 out 10 BBQ pellet smoker owners have one.
Model:

Lil' Tex Pellet Smoker

Item Price:

$ 699.00

Made in USA:

no

Review Method:

Looked Closely At It
We have seen this product up close and we have also gathered info from the manufacturer, owners, and other reliable sources.

Primary Function:

Smoker

Fuel:

Wood Pellets

Main Burners:

1

Primary Capacity:

418 square inches
Published On: 1/17/2013 Last Modified: 2/24/2021
Max Good - Max Good, AmazingRibs.com's Vice President of Product Reviews & Keeper of the Flame, is the man in charge of finding the best products for the AmazingRibs.com Equipment Reviews section. Max bottles his own barbecue sauce recipes and now sells them around the country.

---