Viking 30″ Gravity Feed Charcoal Smoker Review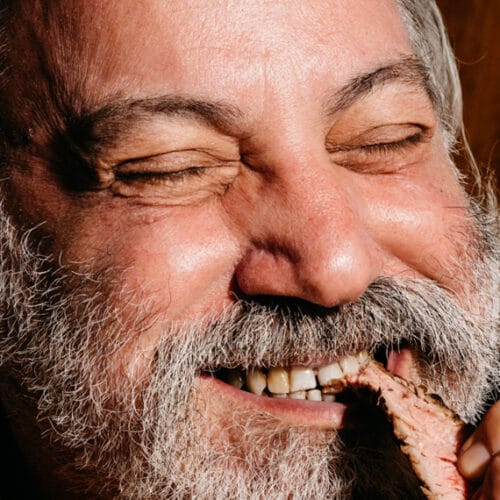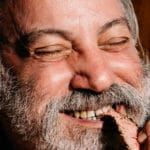 By: Meathead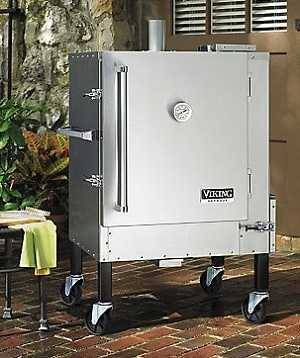 VIKING HAS DISCONTINUED PRODUCTION OF ALL GRAVITY FEED SMOKERS.
The Viking 30″ Gravity Feed Charcoal Smoker is the smaller of two smokers. Viking is known for shiny stainless steel high end pro-sumer grade cooking equipment. This 30″ cabinet style smoker has 6.7 cubic feet of cooking capacity on three removable shelves.
A charcoal fire is started at the bottom of the smoker and it is constantly gravity fed from a charcoal chute. You can use briquettes or lump charcoal and mix in wood chunks for flavor. Viking claims it burns about one pound of charcoal per hour. They further claim it can maintain 150°F for cold smoking with the aid of ice pans above and below the food and that it can get hot enough for grilling.
It has adjustable legs for leveling, solid hinges, heavy insulation for efficiency, a spatter and grease collection system with a removable grease pan on the exterior, and a bimetal thermometer in the door. Airflow is controlled with a ballcock operated by a handle: Very clever. It can also be fitted with a fan operated third party airflow controller like Rock's Stoker or a BBQ Guru to give you digital temperature control and monitoring.
All units have a removable rain cap. We wish they had a ventilated rain cap that could stay on for use in the rain. We have not tested this smoker, but Viking has an excellent reputation and  it appears to be well built. We believe it is built by a third party for Viking, and in the past Viking has put its label on Stump BBQ Smokers. But that relationship ended badly, so who knows how stable this relationship is?
Model:

30" Gravity Feed Charcoal Smoker

Item Price:

$ 2799.00

Made in USA:

yes

Review Method:

Researched it from Afar
We have researched this product from afar by gathering info from the manufacturer, owners, and other reliable sources, with our BS meters on high.

Primary Function:

Smoker

Fuel:

Charcoal

Primary Capacity:

1370 square inches
Published On: 3/24/2013 Last Modified: 1/25/2021
Meathead - Founder and publisher of AmazingRibs.com, Meathead is known as the site's Hedonism Evangelist and BBQ Whisperer. He is also the author of the New York Times Best Seller "Meathead, The Science of Great Barbecue and Grilling", named one of the "100 Best Cookbooks of All Time" by Southern Living.

---