A meaty take on the southern classic from Georgia's celebrated native chef Kevin Gillespie
Where I grew up, barbecue was always served with Brunswick stew. In Georgia, it's a side dish stew of finely chopped meat, tomatoes, and corn. Squirrel is the traditional meat, but I like to use beef and pork or even scraps of barbecued pork (try Pulled Pork BBQ or Slow Cooker Pulled Pork BBQ). I simmer the meat in a pot with water and beef bouillon cubes. I know I'll catch hell for this, but it has to be bouillon because of the MSG, which amplifies the flavors of everything else. Once the meat is falling apart, I use a potato masher to shred the meat right in the pot. Then I add tomatoes, onions, and garlic and freshly grated corn, which helps thicken the stew. A shot of spicy vinegar at the end livens everything up. Photo credit: Angie Mosier.
---
---
Makes:
---
Takes:
---
Ingredients
2

pounds

boneless Boston butt

1 ½

pounds

beef chuck/stew meat

1

cup

apple cider vinegar

4

beef bullion cubes

1 ½

tablespoons

Morton Coarse Kosher Salt

1

tablespoon

ground black pepper

6

ears

corn

1

large Vidalia onion

5

cloves

garlic

2

cans

(28-ounce) petite diced tomatoes

⅓

cup

pepper vinegar
Notes:
About the pork. You can replace the raw pork with leftover pulled pork. Just cook the beef as above and add the cooked pork to the mixture when you add the corn.
About the pepper vinegar. I use pepper vinegar for whole hog barbecue and for kick in this stew. For mine, I combine 5 1/4 cups (1.3 L) apple cider vinegar, 1/4 cup (32 g) sweet paprika, 1/4 cup (50 g) sugar, 1/4 cup (32 g) kosher salt, 2 tablespoons ground black pepper, 2 tablespoons red pepper flakes, and 3 cloves crushed garlic in a pot, then boil it for 3 minutes, let it cool, and strain it to remove the solids. But you can use whatever spicy vinegar you like. There are several brands on the market.
About

 

the

 

salt

. Remember, kosher 

salt

 is half 

the

 concentration of table 

salt

 so if you use table 

salt

, use half as much. Click here to read more 

about

 

salt

 and how it works.
Also. Yeah, yeah, I know, another recipe that has to sit overnight. Again, this resting process is vital to a good result. It ensures the meat has an opportunity to "rehydrate." You'll notice the next morning when you pull it out of the fridge that the mixture has thickened and soaked up a lot of the juice, and it will taste better.
Metric conversion:
These recipes were created in US Customary measurements and the conversion to metric is being done by calculations. They should be accurate, but it is possible there could be an error. If you find one, please let us know in the comments at the bottom of the page
Spotlight on our favorite products
The Cool Kettle With The Hinged Hood We Always Wanted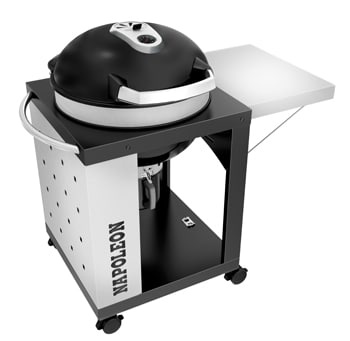 It's hard to beat a Weber kettle, but Napoleon holds its own and adds some unique features to make their 22″ Pro Cart a great alternative!
Click here for more about what makes this grill special.
– THIS IS NOT AN AD –
Method
Prep. Trim the pork butt and beef chuck of excess fat then cut them into 1 1/2 inch (38 mm) cubes.

Cook. In a 12-quart (11 L), or larger, Dutch oven, combine the pork, beef, vinegar, bouillon, 1 tablespoon of the salt, and the pepper with 2 quarts (1.9L) water and bring to a boil over high heat. Decrease the heat to low, cover, and simmer until the meat is fall-apart tender, 2 1/2 to 3 hours.

Using a small, handheld strainer or ladle, skim the scum from the top of the stew and discard. Using a potato masher, mash the meat until all the meat is shredded into the stew.

Finely chop the onion and mince the garlic. Remove the husks and silks from the corn and discard. Grate the corn on the largest holes of a box grater. You'll end up with about 3 cups (720 ml) corn. Add the corn, onion, garlic and tomatoes to the stew and return to a boil. Simmer, uncovered, for 20 minutes. Remove the pot from the heat and cool to room temperature. Refrigerate, covered, overnight.

Serve. Return the pot to the stove and heat over medium-high heat to a simmer. Stir in the remaining 1/2 tablespoon salt and the pepper vinegar and serve.
---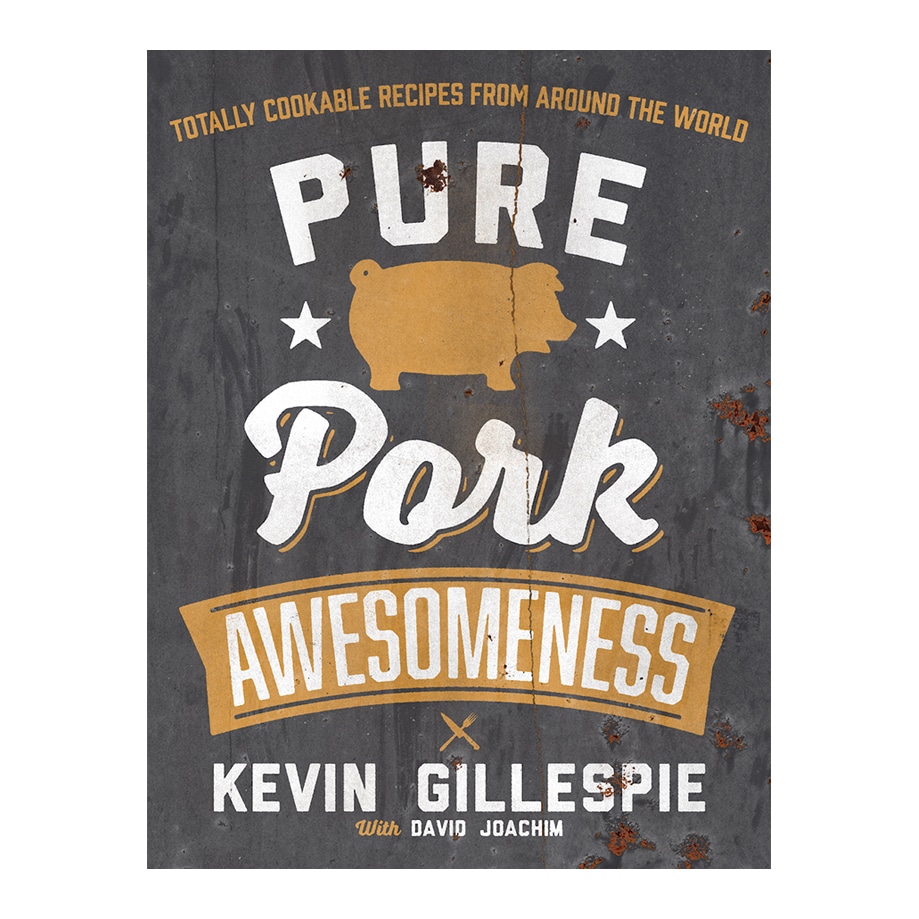 This recipe is republished and adapted with permission from Pure Pork Awesomeness by Kevin Gillespie with David Joachim. This book features more than 100 easy recipes using every part of the pig to its fullest.