Need to eat more vegetables? Try this simple soup.
Our Pitmaster Club members post recipes in The Pitmaster Club forum, and occasionally we ask for permission to share the best recipes with the public. Here is an outstanding recipe from "grantgallagher" adapted for publication by Steve Nelson.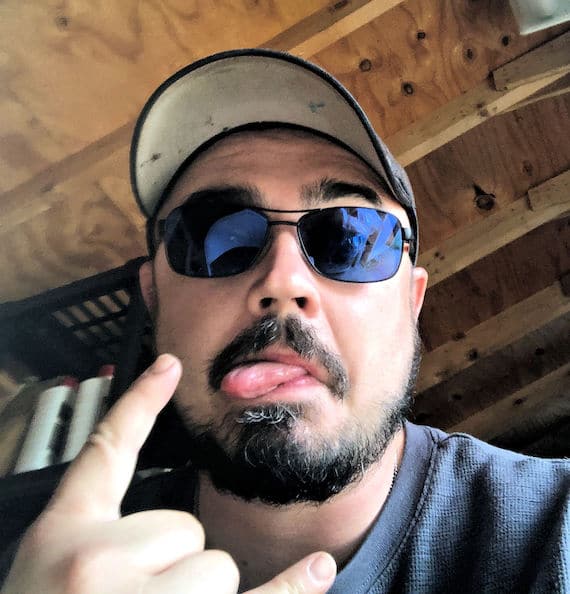 Here's a fun, clever way to get your kids to not only eat their vegetables but to help cook them! Green Meanie soup is good for the whole family and simple to make. The recipe is also flexible enough to include your favorite proteins like shredded chicken or bacon. To take it a step further, try smoking the cauliflower first. Either way, Green Meanie is a fun, easy recipe to make with your family.
---
---
Makes:
---
Takes:
---
Ingredients
3

leeks

1

head cauliflower

6

6 stalks celery

8

ounces

baby spinach

2

teaspoons

chicken flavored Better Than Bouillon or 1 bouillon cube

1

stick

butter

(8 tablespoons)

2

tablespoons

kosher salt

2

tablespoons

ground black pepper

32

ounces

low sodium chicken stock

1

pint heavy cream

(or half and half)

Sour cream, optional

Chopped parsley, optional
Metric conversion:
These recipes were created in US Customary measurements and the conversion to metric is being done by calculations. They should be accurate, but it is possible there could be an error. If you find one, please let us know in the comments at the bottom of the page
Method
Prep. Chop the leeks (white and light green parts only) into 1 inch (25.4 mm) pieces and soak in a large bowl to remove the dirt between the layers. Chop the cauliflower into small florets and the celery into small pieces. Unless it's prewashed, add the baby spinach to a colander and give it a good rinse. 

Dissolve the Better Than Bouillon (or bouillon cube) into 2 cups (473.2 ml) of water and set aside.

Cook. Add the cleaned leeks, spinach, butter, and half the salt and pepper to a large Dutch oven. Stir, then cover with the lid cracked slightly open, and sweat down over medium-low heat for 20 minutes, stirring occasionally. 

After 20 minutes, have your little helper add the chicken stock and the dissolved bouillon.

Bring the mixture to a boil and add the cauliflower, celery, and the remaining salt and pepper. Continue cooking until the cauliflower is tender, an additional 20 minutes, having your little helper stir occasionally.

Blend. When the cauliflower is fork tender, begin blending the vegetable mixture with an immersion blender until completely smooth. You could also blend the soup in a countertop blender with the center of the lid removed to avoid a blowout. Return the blended soup to the Dutch oven.

Turn the heat to the lowest setting and stir in the heavy cream. Have your little helper continue to stir for about 5-10 minutes.

Serve. Ladle your soup into a bowl and garnish with a dollop of sour cream and some chopped parsley or cilantro if you like. Serve with crusty bread or crackers. You could even serve this soup cold if you like. 

*Cauliflower Smoking Option. Add more flavor to the soup by pre-smoking the entire head of cauliflower. Fire up your smoker to 225-250°F (107.2-121.1°C) with some mild fruit wood like apple or cherry. Smoke low and slow for 1 hour, or just enough to get some good smoke adherence on the outside of the cauliflower. Proceed with the recipe. Final cooking will occur when the cauliflower is added to the soup.
---