ThermoPro TP-01H Instant Read Food Thermometer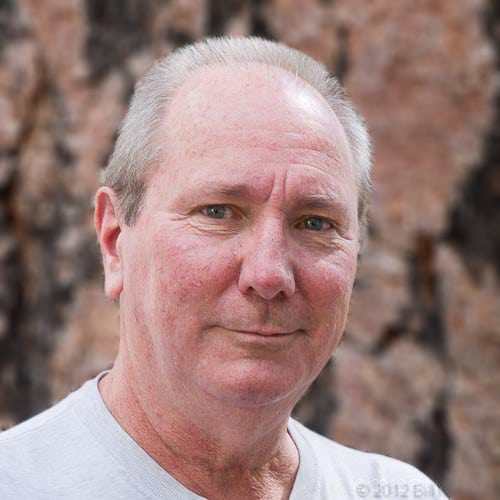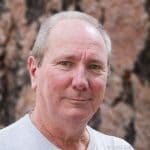 By: Bill McGrath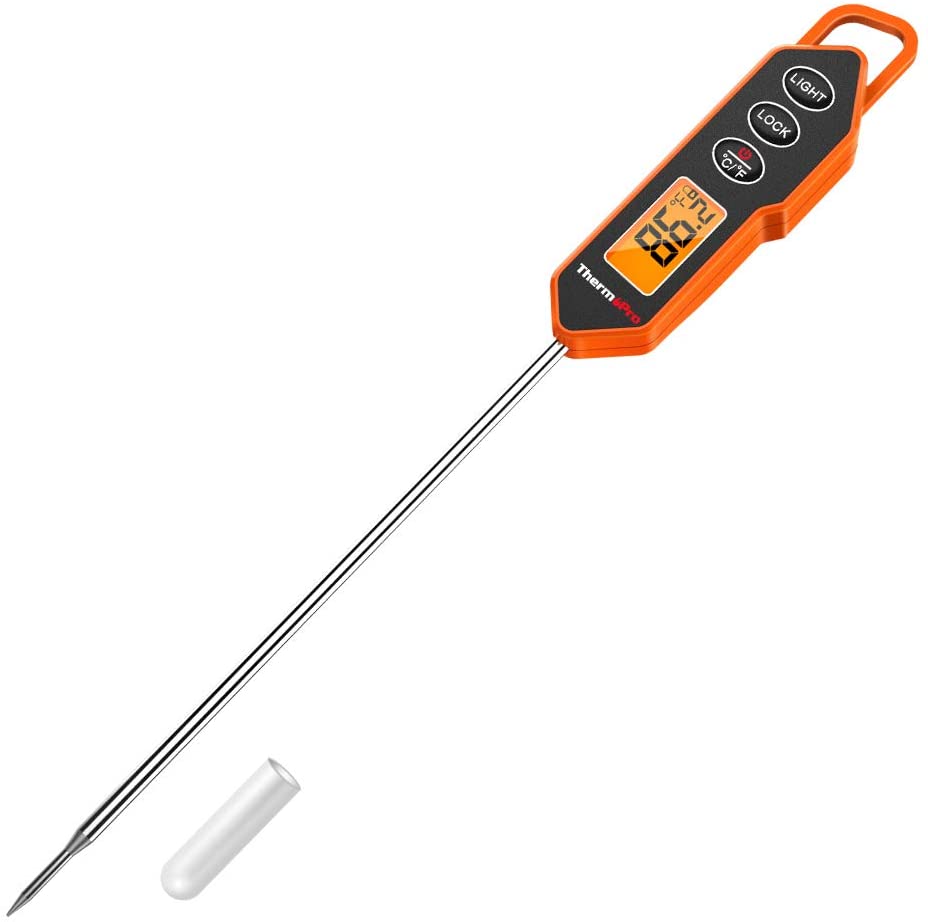 The ThermoPro TP-01H is an inexpensive food thermometer with good performance and the features you'd expect at this price point.
The thermometer itself is quite small. Its case is not sealed against moisture, and the battery box is vulnerable to leakage. There is an on/off switch that doubles as the °C/°F selector. There is a lock button that captures the current temperature, eliminating the need to read the display while in the food (you can pull the probe out and the temperature remains locked). A backlight button illuminates the display for 15 seconds. The unit will shut itself off automatically after 10 minutes of inactivity. Accuracy is good as is the response time. The probe is adequately long for nearly all uses.
The temperature display is on the small side, something that might matter to someone whose vision is compromised. The display does not rotate when the thermometer is oriented for left-handed use.
The construction of this unit leaves a bit to be desired. Water ingress would be a problem if it gets wet. On the other hand, it costs $13.
Properly cared for, this thermometer will provide good performance at a low price. Manufacturer's contact info is found in the accompanying documentation and the one-year warranty is extendable to three years with product registration.
Thermometer Function:

Hand Held

Item Price:

$ 12.99

Where to buy (buying from this supplier supports this website):

Probe:

Length: 5.38" (13.7 cm), diameter: 0.152" (3.9 mm), tip: 0.083" (2.1 mm)

Battery Type:

CR2032 (included)

Battery Life:

Not specified

Safe Operating Range:

Not specified

Min & Max Temp:

-58 to 572°F (-50 to 300°C)

Display Precision:

0.1°

Actual Temp at 32 Degrees:

32.2

Actual Temp at 130 Degrees:

130.8

Actual Temp at 225 Degrees:

226.4

Actual Temp at 325 Degrees:

325.2

Speed from 32 to 212 Degrees:

3

Speed from 32 to 212 Degrees:

4

Numbers Display Size:

0.315" (8 mm)

Water Resistance Rating:

Not water resistant

Weight:

0.85 oz. (23 g)

C/F Switch:

Built in CF switch

Backlight:

Built in Backlight

Auto shutoff:

1

Color Options:

Orange

Included:

Thermometer, instructions

Alarms:

None
Published On: 4/2/2020 Last Modified: 1/25/2021
Bill McGrath - Bill McGrath is AmazingRibs.com's Thermometer Maven. He has sophisticated equipment, an electrical engineering degree from Cornell University, and an MBA (almost) from UC Berkeley. Despite being mostly retired, he is still the person responsible for developing and updating all of ExxonMobil's training modules.

---