YOU ARE HERE >> AmazingRibs » Ratings & Reviews » Ratings Reviews And Buying Guides » BBQ Tools Toys And Accessory Reviews » Weber Kettle Accessories And Add-Ons » The Vortex Enhances Direct And Indirect Cooking On A Charcoal Grill
The Vortex Enhances Direct And Indirect Cooking On A Charcoal Grill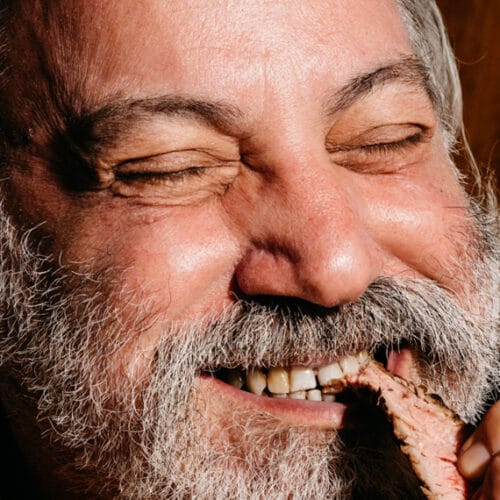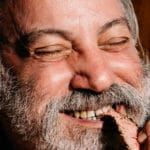 By: Meathead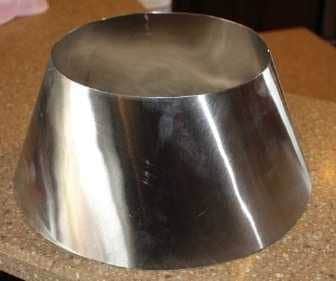 Create a variety of charcoal configurations thanks to this unique kettle grill add-on.
The Vortex is a cone of 20 gauge 304 grade stainless steel. It is designed to work in Weber Kettle and kamado cookers and can be used four different ways to create two zones of direct and indirect heat.
The four setups are simple and straightforward. You can put charcoal inside the vortex or around the outside of the Vortex and you can set the Vortex in your cooker with the wide side up or down. The Vortex is a nice idea, but not as good as the or Slow 'N Sear.
The Vortex comes in several sizes: Mini, Small, Medium and Large. Prices vary from $34.95 for the Mini to $42.95 for the Large size.
Click here to check prices and order a Vortex from the manufacturer
Published On: 5/14/2018 Last Modified: 3/5/2021
Meathead - Founder and publisher of AmazingRibs.com, Meathead is known as the site's Hedonism Evangelist and BBQ Whisperer. He is also the author of the New York Times Best Seller "Meathead, The Science of Great Barbecue and Grilling", named one of the "100 Best Cookbooks of All Time" by Southern Living.

---