Adrian Davila is the award-winning third-generation pitmaster of Davila's BBQ in Seguin, Texas. He continues to honor his family's legacy and the traditions of Mexican-American cooking, all while exploring his own unique identity. His grandfather, Raul Davila, opened Davila's in 1959, and passed the secrets of his smoked barbecue to Adrian's father, Edward. The family is proud of their commitment to creating the best barbecue in Texas. Adrian credits his grandfather and father with teaching him the value of hard work. Most of his youth was spent in the kitchens of the restaurant, learning the special techniques until he could prepare everything on the menu to perfection.
Spotlight on our favorite products
Big. Bold. Flavor.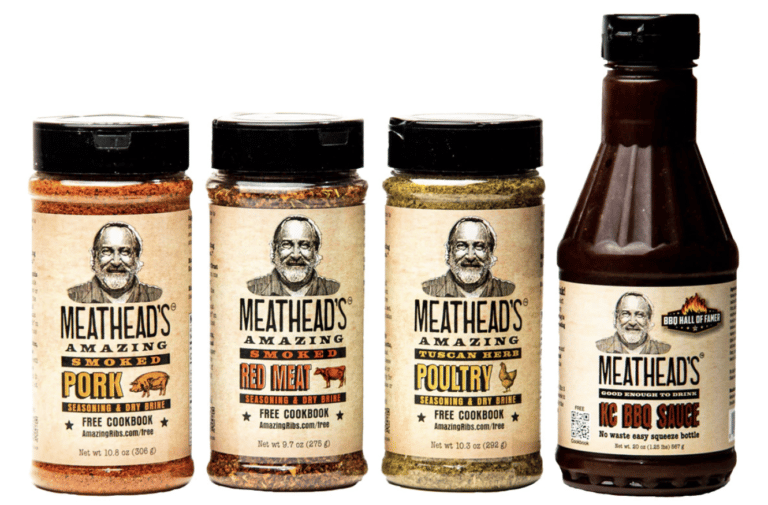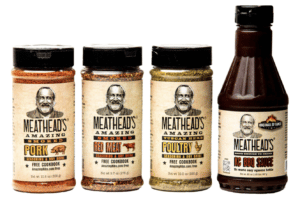 Introduce big, bold flavor to your BBQ and grilling creations thanks to the Meathead's Amazing line of pork, red meat, and poultry rubs as well as a KC-style BBQ sauce. Click here to read more and to purchase.
– THIS IS NOT AN AD –
Adrian still practices those skills today, and has since created his own unique recipes for the restaurant as well as its extensive catering business. He has also taken some of those creations on the road to special events across the state in the restaurant's food truck. He continues to expand his culinary knowledge and skills through research and travel, most recently throughout Europe, with a special stop in the city from which his family once hailed, Avila, Spain. In 2018, he ,finished his first book, Cowboy Barbecue, working alongside noted culinary author Anne Volkwein, and has promoted the book across the country. Adrian has been featured on Tastemade, NBC's Today Show, Cooking Channel's Man Fire Food, as a judge on the Travel Channel's American Grilled, as a contestant (and first-place winner) on the Food Network's BBQ Blitz "Texas Takedown," as a guest chef on the Food Network's The Kitchen, as a judge on the Food Network's BBQ Kids Champion, and on Food Network's newest show, BBQ Beatdown.