Weber has been in the electric grill game for some time with their small, portable Q Series grills and recently with the more expensive Pulse that features thermostatic temperature control and sophisticated Weber Connect Wi-Fi technology. Although electric grills aren't new, interest in all things electric is trending and grill manufacturers view this trend as an emerging new opportunity, much as they did kamados then pellet smokers.
To capitalize on this growth sector, Weber introduces Lumin electric grills. Priced in between Q Electrics and Pulse, Weber describes Lumin as being "designed for those with limited outdoor space and electric-first people who crave barbecue's authentic, delicious flavors yet desire a grill that fits their lifestyle and reflects their eco-conscious fuel choices."
Most electric grills have solid, cast iron cook surfaces , much like griddles, and a high temp range of around 500°F. Weber claims Lumin hits 600°F and their standard cooking grates are open, like a gas or charcoal grill, to allow drippings to sizzle on the hot metal below for extra outdoor flavor and aroma.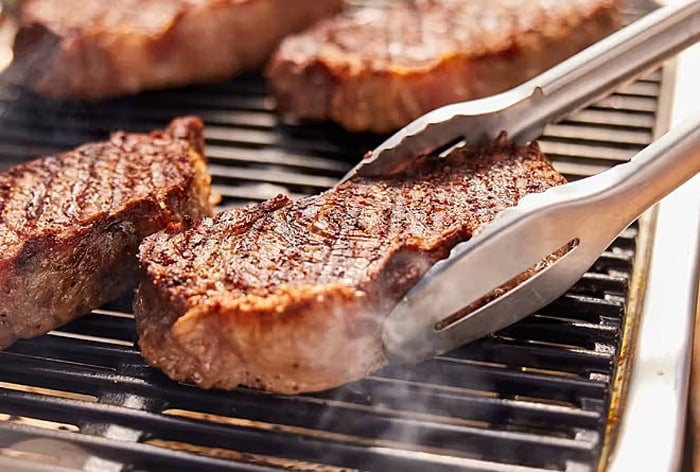 Weber aims to expand Lumin's versatility by offering some model-specific accessories, most notably steam trays that can double as braising pans.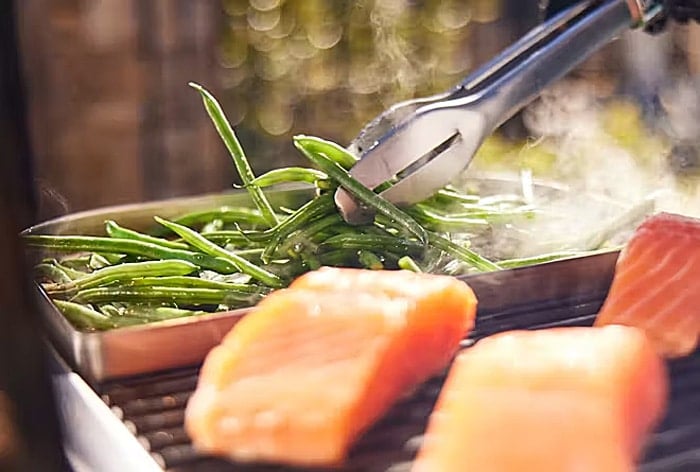 Weber claims you can add wood chips to the bottom tray to get a whiff of smoke.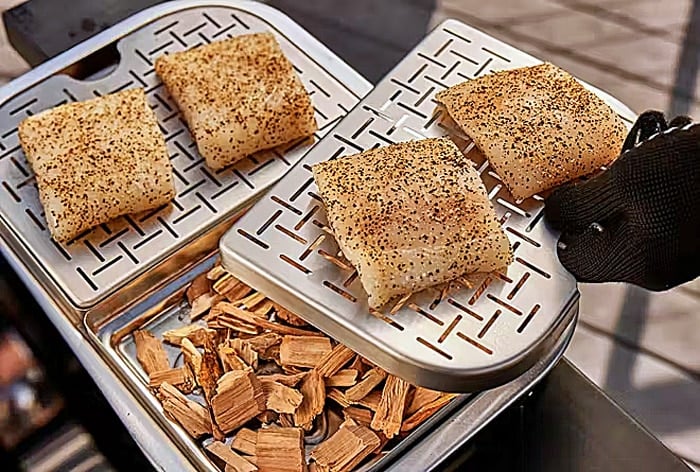 And, I like this idea, with the temp dialed down low, use them to turn Lumin into a chaffing dish to serve hot foods.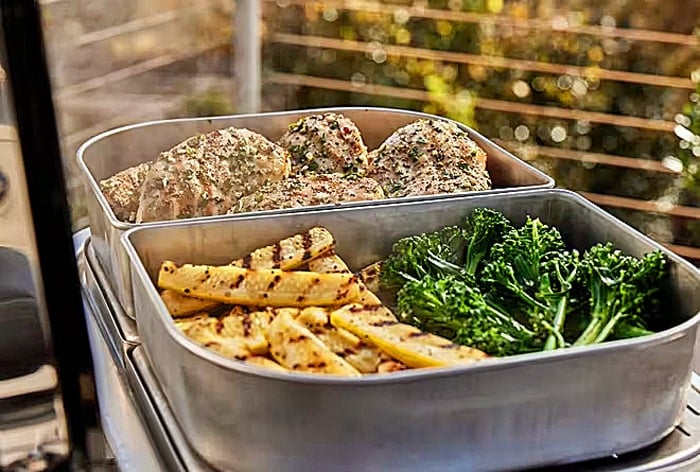 A collapsible stand folds up easily when not in use.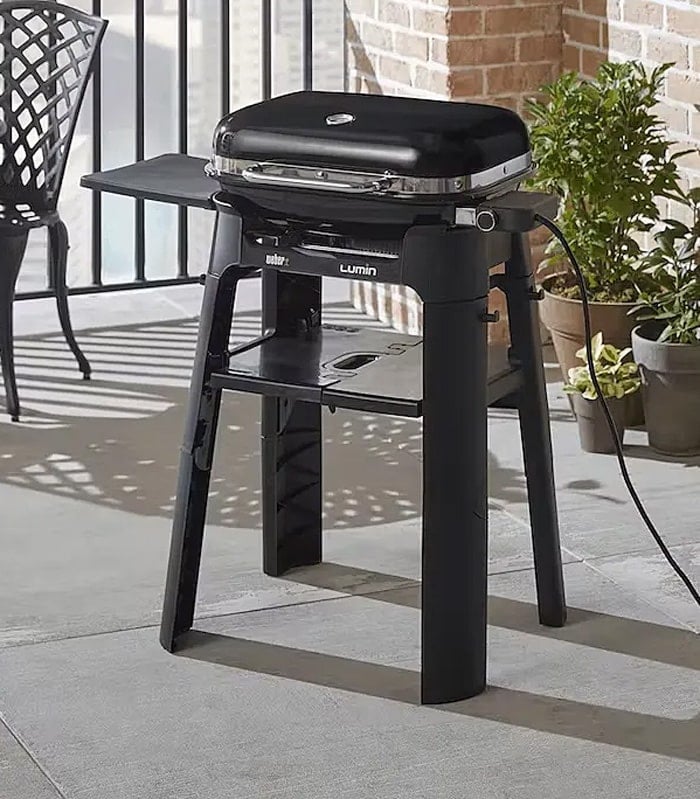 Lumin is available in full-size or compact models in a variety of colors, including Ice Blue, Deep Ocean Blue, Golden Yellow, Seafoam Green, Black, and Crimson. Models and colors will vary by geographic region.
Up to now, we have not paid much attention to electric grills, but if the data crunchers are correct, I have a feeling that will change. We'll test Lumin and publish our full-detailed review soon. Stay tuned.
Want to be one of the first to read our full review? Pitmaster Club members get a sneak peek at all new content so click here for a 30-day free trial and to learn more about everything the Pitmaster club has to offer!
Also, signing up for our Smoke Signals newsletter here is a great way to stay on top of all the latest happenings at AmazingRibs.com.