Cut The Rack Into Single Ribs? Blasphemy!
Juicy, tender slabs of baby back ribs are always one of the top barbecue choices. Yet if you think about it, a whole rack of pork ribs is only cooked on two sides, leaving either side of an individual rib without that beautiful bark and glaze you worked so hard to create.
Here's a technique that takes BBQ ribs to a whole new level by cooking them after slicing the rack into individual rib portions. The result is a maximum amount of flavorful bark in every bite, a pronounced smoke ring that goes all the way to the bone, as well as less cooking time overall. The taste is so good you will swear these are the best ribs you've ever had. And if you really want to go over the top, check out Bacon Wrapped Spare Ribs!
Hungry for more ribs recipes, tips, and techniques? Click here to download our ebook "Amazing Ribs Made Easy" $3.99 on Amazon (free Kindle app runs on all computers and devices). Or, get this book and others FREE as a member of the AmazingRibs.com Pitmaster Club. Click here to join.
Our Pitmaster Club members post recipes in The Pitmaster Club forum, and occasionally we ask for permission to share the best recipes with the public. Here is an outstanding recipe from member Mark Garetz (mgaretz) adapted for publication by Steve Nelson.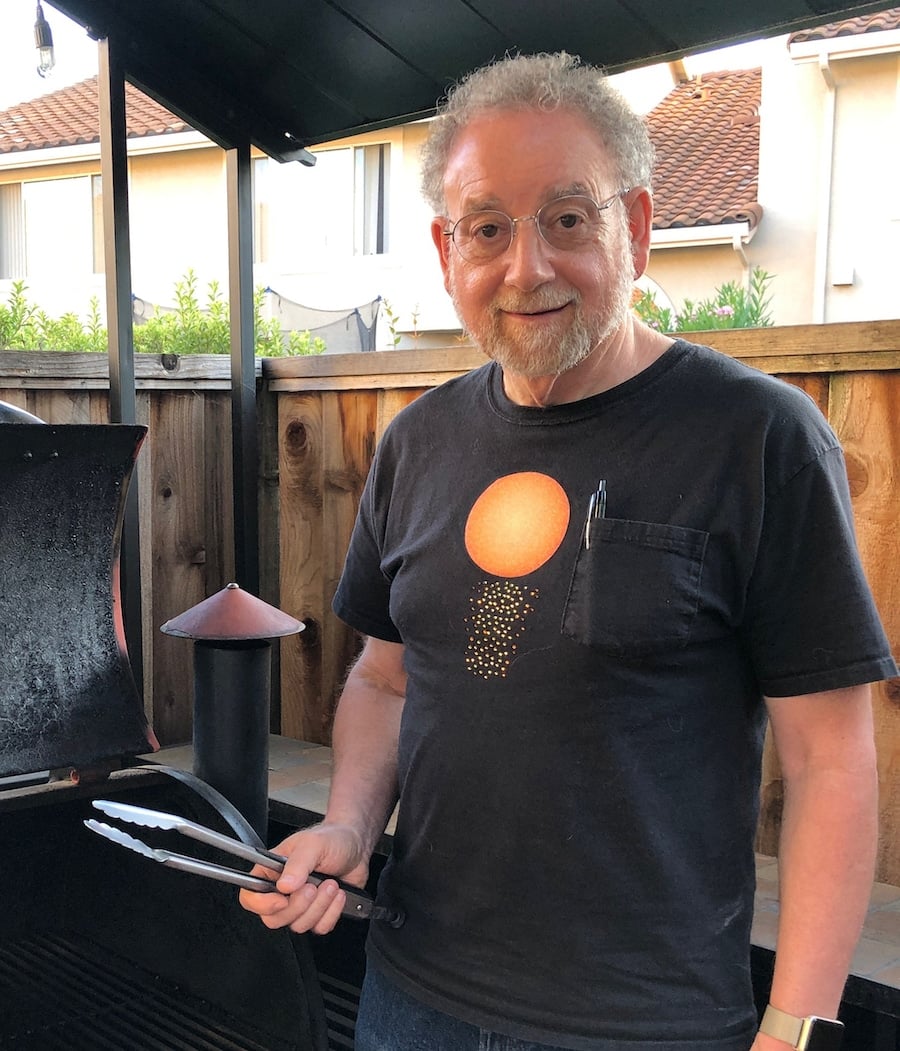 Traditional? No. But look at that smoke ring!
---
---
Makes:
1 rack baby back ribs
---
Takes:
---
Ingredients
Rub
6

tablespoons

turbinado or brown sugar

("Sugar In The Raw" is a branded version of turbinado)

2

tablespoons

paprika

1

tablespoon

sea salt

(table salt grind)

1

tablespoon

garlic powder

1 ½

teaspoons

ground black pepper

1 ½

teaspoons

granulated onion powder

½

teaspoon

ground ginger
Ribs and Glaze
1

rack

baby back ribs, about 12-13 ribs

a 3-4 pound (1.4-1.8 kg) rack

Sweet Baby Ray's Hickory and Brown Sugar BBQ Sauce

(or your favorite)
Metric conversion:
These recipes were created in US Customary measurements and the conversion to metric is being done by calculations. They should be accurate, but it is possible there could be an error. If you find one, please let us know in the comments at the bottom of the page
Method
Prep. For the rub, combine all the ingredients in a bowl. 

Trim. Remove the rib rack from its packaging and give it a good rinse. Trim off any excess fat and remove the membrane from the back. Cut the rack into individual pieces. 

Brine. Place the ribs in a one gallon (3.8 L) zip-lock bag. Add the rub to the bag, seal, and work the rub into the ribs so they are well coated. Place the bag in the refrigerator for at least 6 hours (overnight is preferable) so the salt will have a chance to dry brine the ribs. Be sure to turn the bag every few hours to re-coat the ribs as they brine.

Fire up. Prepare a grill for indirect cooking by placing one half of a chimney full of pre-heated charcoal briquettes on one side of the grill's charcoal grate in order to create direct and indirect cooking zones. Or if preferred, start up and preheat your pellet grill or any other cooker designed for grilling. Adjust the grill to bring the temperature to 225°F (107.2°C) at the grilling grate surface. It's essential to maintain this temperature as closely as possible since this is a timed cook.

Cook. Coat the bottom of a perforated grilling pan with some cooking spray. Place the individual ribs evenly on the pan, and place the pan in your smoker. Cook for 2½ hours. Timing is important: less time means your ribs will not be done, while too much time means they may dry out.

Glaze. At the 2 hour mark, spread a liberal coat of barbecue sauce on all sides of the ribs, and allow it to glaze on the ribs for the remaining ½ hour of cooking.

Serve. Remove and serve hot with your favorite sides.
---
Nutrition per Serving
Calories:
754
kcal
|
Carbohydrates:
28
g
|
Protein:
55
g
|
Fat:
47
g
|
Saturated Fat:
17
g
|
Trans Fat:
1
g
|
Cholesterol:
197
mg
|
Sodium:
2578
mg
|
Potassium:
786
mg
|
Fiber:
1
g
|
Sugar:
24
g
|
Vitamin A:
263
IU
|
Vitamin C:
8
mg
|
Calcium:
104
mg
|
Iron:
3
mg