Just when you thought spare ribs couldn't get any better!
Well seasoned and smoked pork spare ribs are on everyone's weekend barbecue list. For those seeking to up their porknography game, bacon wrapped ribs deliver the ultimate in amped up porky goodness. This simple but ridiculously awesome combo is easy to pull off and is certain to wow your guests! It's an indulgent take on classic Blasphemy Ribs, called blasphemy because you cut the rack into individual ribs before cooking!
Hungry for more ribs recipes, tips, and techniques? Click here to download our ebook "Amazing Ribs Made Easy" $3.99 on Amazon (free Kindle app runs on all computers and devices). Or, get this book and others FREE as a member of the AmazingRibs.com Pitmaster Club. Click here to join.
Spotlight on our favorite products
Our Favorite Backyard Smoker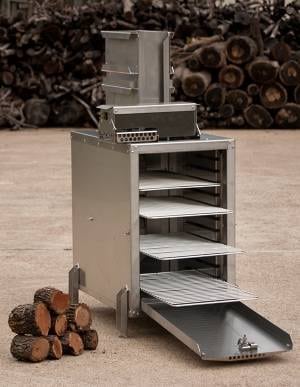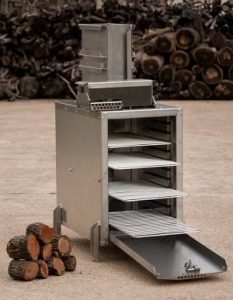 The amazing Karubecue is the most innovative smoker in the world. At its crux is a patented firebox that burns logs above the cooking chamber and sucks heat and extremely clean blue smoke into the thermostat-controlled oven. Click here for our review of this superb smoker.
– THIS IS NOT AN AD –
Our Pitmaster Club members post recipes in The Pitmaster Club forum, and occasionally we ask for permission to share the best recipes with the public. Here is an outstanding recipe from "SwampDonkeyzBBQ" adapted for publication by Steve Nelson.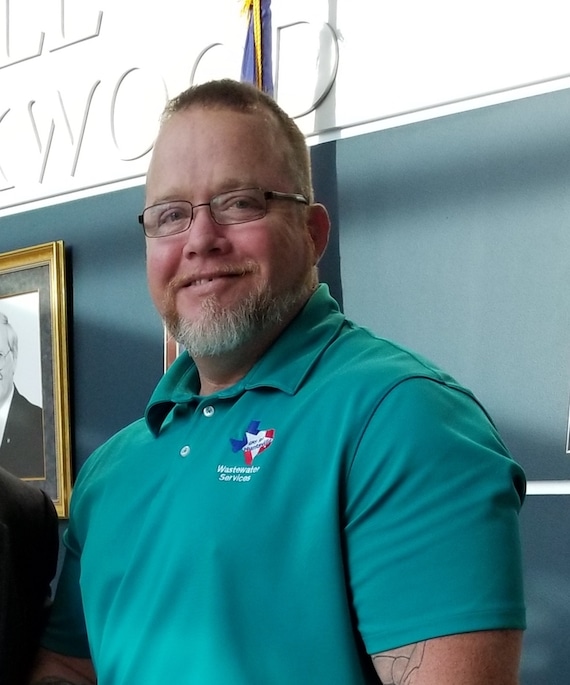 The secret? Individually wrapping each rib for maximum pork overdrive!
---
---
Makes:
1 slab St. Louis spare ribs
---
Takes:
---
Ingredients
1

slab

trimmed St. Louis spare ribs

1

pound

bacon

(Oscar Meyer center cut works well)

2

tablespoons

Texas Select Seasoning Jalapeño Dusted

(or your favorite seasoning)

2

tablespoons

Texas Select Seasoning Juicy Pig

(or your favorite seasoning)

1

cup

Texas Select Smoked Apple Strawberry Habanero BBQ Glaze

(or your favorite glaze)
Metric conversion:
These recipes were created in US Customary measurements and the conversion to metric is being done by calculations. They should be accurate, but it is possible there could be an error. If you find one, please let us know in the comments at the bottom of the page
Method
Prep. Remove any excess fat from the racks of ribs as well as the backside membrane. Slice into individual ribs. This should yield about 12 ribs.

Season each rib with a combination of the Texas Select Jalapeño Dusted and Juicy Pig rubs.

Wrap each rib with a slice of bacon. To secure the bacon, wrap over the starting end of each slice then tuck the trailing end under the closest wrap. Use two pieces of bacon for the larger ribs if necessary.

Refrigerate and allow to set up for about an hour while you fire up your cooker.

Fire up. Prepare a grill for indirect cooking by placing a chimney full of pre-heated charcoal briquettes on one side of the grill's charcoal grate in order to create direct and indirect cooking zones. Adjust the grill vents to bring the temperature to about 275°F (135°C) on the indirect side. Add two chunks of apple or cherry wood to the coals. Alternatively, fire up a pellet smoker or offset smoker to 275°F (135°C) with your favorite cooking pellets or fruitwood.

Smoke. Smoke until the ribs are tender, take on a good amount of smoke, and reach an internal temperature of 195-200°F (90.6-93.3°C), about 2 hours. The bacon should begin to crisp up but still be pliable. 

Glaze. While the ribs cook, prepare and heat your glazing sauce. Allow to cook down and thicken in the pan. Keep warm until time to glaze the ribs.

Remove the smoked ribs to a sheet tray and coat all sides with the warm glaze. Return to the cooker, close the lid, and allow the glaze to caramelize and set for approximately 10-15 minutes. The glaze should tack up, but do not let it burn.

Remove and let the ribs rest for about 10 minutes. Serve with your favorite sides, and enjoy this delicious pork treat!
---
Nutrition per Serving
Calories:
1410
kcal
|
Carbohydrates:
37
g
|
Protein:
60
g
|
Fat:
113
g
|
Saturated Fat:
37
g
|
Trans Fat:
1
g
|
Cholesterol:
302
mg
|
Sodium:
1717
mg
|
Potassium:
1141
mg
|
Fiber:
2
g
|
Sugar:
24
g
|
Vitamin A:
449
IU
|
Vitamin C:
2
mg
|
Calcium:
165
mg
|
Iron:
7
mg