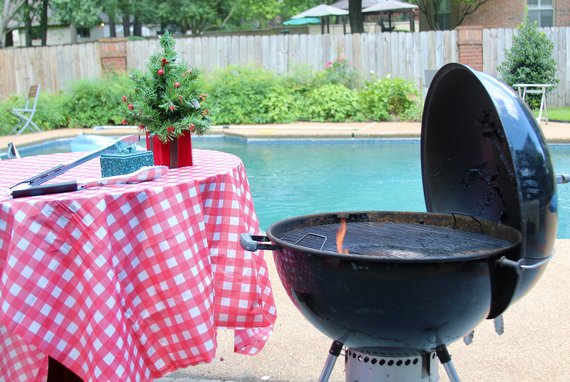 The holiday gift giving season is still several months away but why wait until then to get the BBQ and grilling gear that you could use right now?
Treat yourself to Christmas in the summer with one or more of these great gift ideas – from spatulas and tongs to smokers and grills and numerous items in between.
Here are some of our favorite BBQ and grilling gifts (even if you are gifting yourself), whether it is December, April, July, or any time! You can find even more great products on our Amazon "Christmas In July" landing page found here.
Platinum Medal Rated Smokers And Grills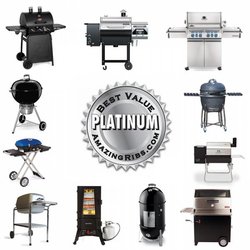 Are you dreaming of owning a new smoker or grill but are unsure which one best suits your needs? To help you navigate through the countless options, we've compiled this elite list of AmazingRibs.com Platinum Medal winners. All of the grills and smokers in this guide have received our highest rating, a Platinum Medal, and all can be delivered right to your door.
Charcoal Chimney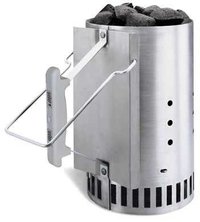 Skip the lighter fluid and start charcoal cleanly with the Weber Rapid Fire Chimney Starter (approximately $31.00). To use, simply fill the chimney with unlit briquets, place a light balled up sheet of newspaper or, better yet, a Weber Lighter Cube, under the chimney then allow the charcoal to heat. Read the full review of the Weber chimney starter here.
Grate Brush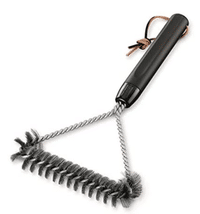 Remove excess debris from your grill grate between cooks with this 3-sided brush from Weber (approximately $9.99). Unlike cheaper brushes that can lose bristles and wind up in food (with potentially deadly results), this Y-shaped brush features interwoven bristles. Read the full review here.
GrillGrates High Heat Grill Surface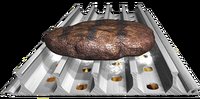 A perfect addition to virtually any grill, the hard anodized aluminum GrillGrate system (prices vary depending on size) lays directly on your existing grate and allows for more even cooking, flare-up resistance, and exceptional sear marks. The interlocking panels come in a variety of lengths, making it easy to customize a set for virtually any sized grill. Read the complete review of the GrillGrate system here.
AmazingRibs.com Pitmaster Club Membership Gift Card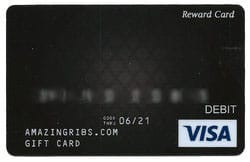 An AmazingRibs.com Pitmaster Club membership giftcard is the gift that will keep on giving! As a member, your friend or loved one will have access to exclusive recipes, an engaging community, monthly virtual happy hours, a sneak peek at Meathead's next book, and so much more (see all of the perks here). Purchase a gift card valid for a one-year membership here.
Grilling Basket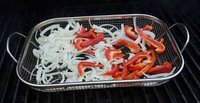 Simplify your vegetable grilling with a stainless steel basket such as the Culina Stainless Steel Vegetable Grilling Basket (approximately $34.95). The metal mesh basket is essential for grilling and smoking small objects such as slices of onion and peppers, nuts, shrimp, sliced sausage, cubed chicken or beef, and so much more. Learn more in the complete review here.
Spotlight on our favorite products
Big. Bold. Flavor.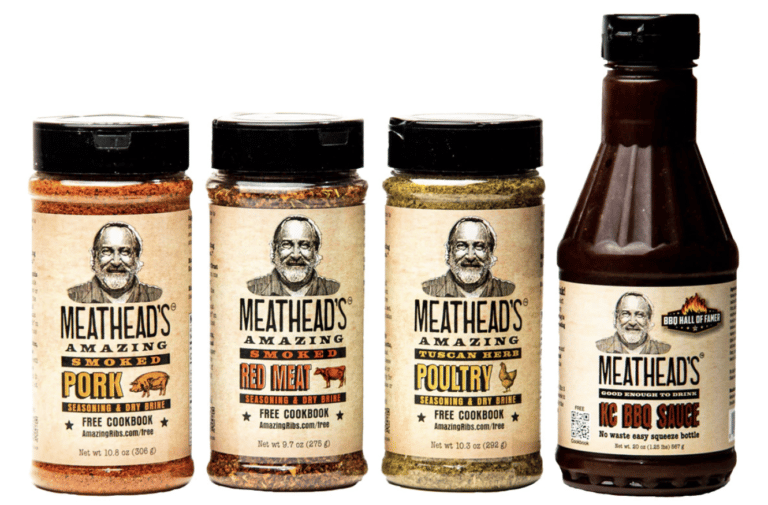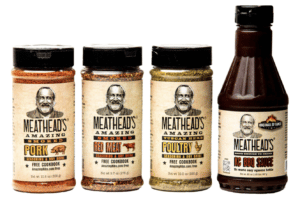 Introduce big, bold flavor to your BBQ and grilling creations thanks to the Meathead's Amazing line of pork, red meat, and poultry rubs as well as a KC-style BBQ sauce. Click here to read more and to purchase.
– THIS IS NOT AN AD –
Long Handled Spatula And Tongs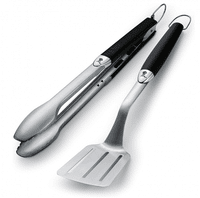 A quality spatula and tongs are essential for good grilling. I prefer those with long handles such as the Weber 2-Piece BBQ Tool Set (approximately $31.99) as they keep you as far from the heat as possible. Equally appealing is the nearly flat scalloped edge on the tongs, making it extra easy to slide them under meat, vegetables, and other ingredients on the grill. Check out the full review here.
Instant Read Thermometer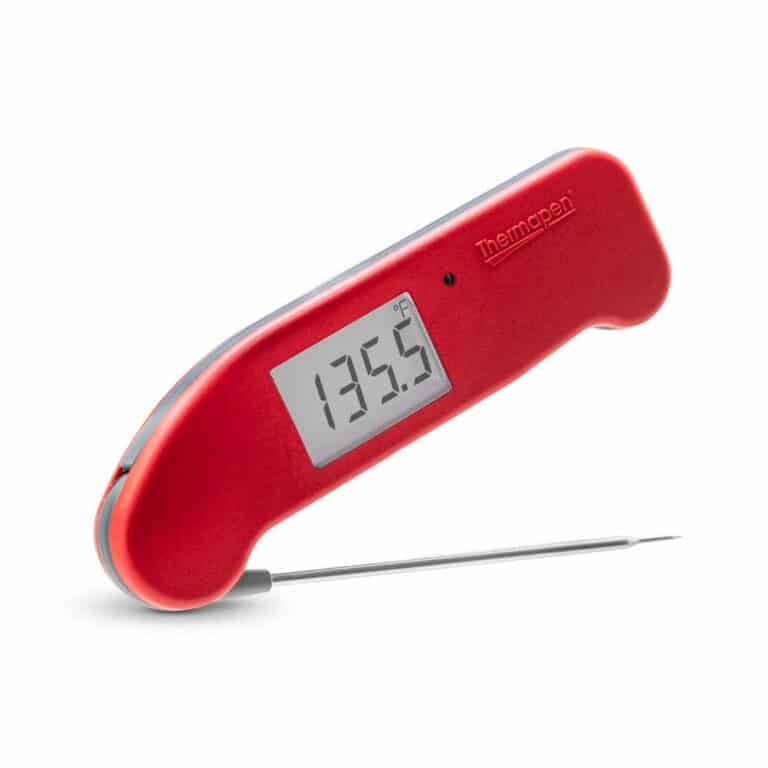 Ensure perfectly and safely cooked food every time with the Thermapen ONE (approximately $99.00) which delivers accurate readings in ONE SECOND or less and is available in a variety of colors. Read AmazingRibs.com's complete review of this and about 200 other thermometers here.
Remote Temperature Gauge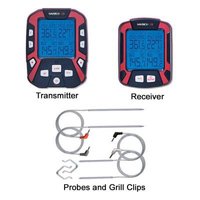 Keep constant track of meat and grill temperatures remotely with the extended range, four-channel wireless Maverick XR-50 Remote Four Probe Thermometer (approximately $79.99). The XR-50 comes with four probes, transmitter, receiver, 2 probe clips, instructions, and a one-year limited warranty. Read more about this and other thermometers here.
Heat Resistant Grill Gloves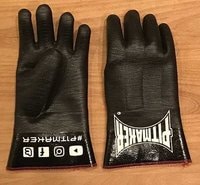 Stay safe when removing grill grates, hot meat, and more with heat resistant gloves such as the Pitmaker High Heat Meat Handling Gloves (approximately $30.00). These one-size-fits-all gloves are USDA approved and are non-porous, making them perfect for handling items up to 450 degrees. You can read the full review here.
Meat Shredding Claws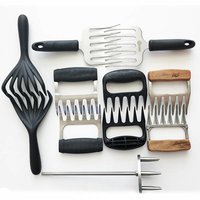 In addition to making you look like Wolverine, shredder claws such as the Original Bear Paws Shredder Claws (approximately $12.95) make quick work of shredding pork butts, smoked chicken, smoked chuck roasts and other meats. They are also handy for lifting large cuts of meat off of the grill. Check out the full review for these and other meat shredding tools here.
Cutting Board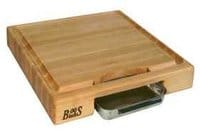 A large heavy duty cutting board such as the John Boos Maple Wood Reversible Cutting Board with Juice Groove and Pan (approximately $186.95) is a must when slicing brisket, pork loin, whole chicken and more. This board not only features quality craftsmanship, it also has a groove that captures juices and directs them to a removable pan for serving alongside the sliced meat. Read the complete review here.
Spice Grinder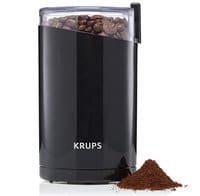 Making your own dry rubs has never been easier thanks to the Krups Electric Spice, Herbs, and Coffee Grinder (approximately $19.99). Originally created for grinding coffee beans, this inexpensive little beauty is perfect for pulverizing the dried spices in your very own signature spice blend! Read more in the full review found here.
BBQ And Grilling Cookbooks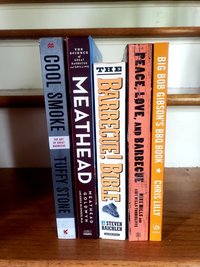 Cookbooks are a great way to add new recipes and techniques to your BBQ and grilling repertoire. Here are some of our favorites.