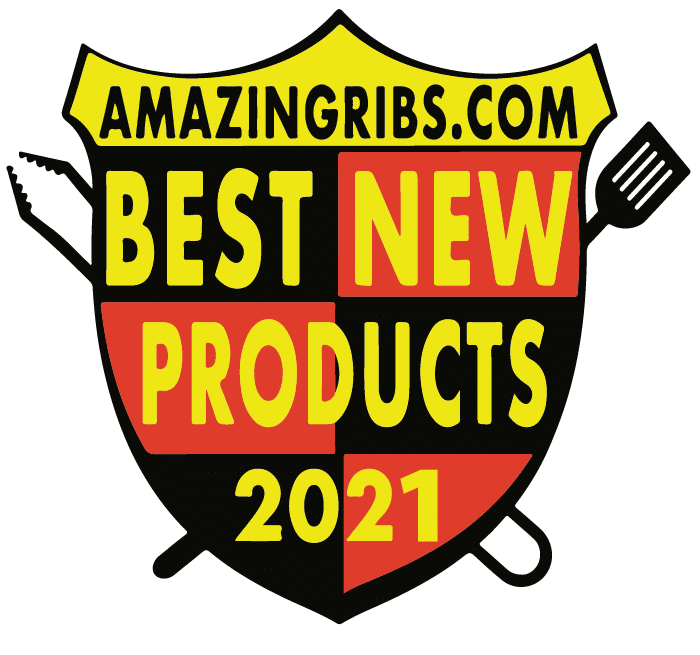 The new Hasty Bake Gourmet PRO 258 replaces the previous Gourmet 256 version of this fine combo grill and smoker. The only features that changed are the hood and warming rack. The new hood uses a unique, 20 gauge stainless steel double walled design taken from Hasty Bake's excellent, top of the line 357 PRO. These cool hoods glide straight upward on a spring assisted lid lift mechanism.
PRO 258 also eliminates the old 256 hood window and adds a gasket to seal the lid when closed.
The laser cut, stainless steel warming rack is another upgrade from the nickel plated wire rack on the old model.
And lastly, HASTY BAKE CHANGED THEIR NAME! Did you notice? They used to be:
Now they are:
They dropped the hyphen. A radical move after being hyphenated for 73 years!
Up your game: Join our Pitmaster Club. Try it out for free for 30 days. No credit card is needed. No spam. Join now and Be Amazing!
Otherwise, construction and performance are identical. Like the Gourmet 256, Gourmet PRO 258's main cooking grates are nickel plated steel rods. Overall dimensions are 30 inches x 21 inches x 47 inches, weighing 170 pounds. It has stainless steel front and side work tables and an 18 gauge, powder coated steel cart.
Meathead loves Hasty Bake! His full review of the previous Hasty Bake Gourmet 256 appears below. With that and the new details above, you have a complete picture of the Gourmet PRO 258.
"Bottom line: I have never worked with finer charcoal grills. They may be out there, but I've never encountered them.
Please do not confuse this superb cooker with the Easy-Bake Oven toy for kids! This is a real grownup serious charcoal cooker. There is nothing you can't do with this grill and it deserves a place in the backyard of every serious outdoor BBQ cook. A friend calls it the Swiss Army knife of grills.
Like what you're reading? Click here to get Smoke Signals, our free monthly email that tells you about new articles, recipes, product reviews, science, myth-busting, and more. Be Amazing!
The manufacturers sent me their Hasty Bake Gourmet 256 Dual Finish Charcoal Grill to test in July 2010. It has 522 square inches of main grate cooking surface, and 283 square inches on an upper grate. My favorite feature is the adjustable height charcoal grate (#6 in the illustration below). It moves up and down with a crank allowing me to lower the coal grate, push the coals to the right side, fire them up, start a big hunk of beef like a rib roast on the left side of the food grate, then, when I get the meat's interior temp to say 115°F, I can slide it over the coals, crank them up to right below the meat, and brown the exterior as the interior rises to 125°F. This lets it work like a Santa Maria grill, perfect for Tri-Tip, or a closed convection roaster perfect for turkey or chicken. It is very easy to set up for 2-Zone or Indirect cooking and smoke roasting or you can just crank it all the way up to sear a steak in a hurry. Remember the heat diminishes rapidly the further the food is from the coals. This system gives you very good temp control.
(1) Bi-Metal Thermometer, (2) Hood, (3) The cooking grates are angled towards the center, and a V-shaped channel ducts much of the grease to a disposable cup on the outside, (4) A large side door that allows you access to the charcoal during the cook, (5) A removable heat deflector that goes between the coals and the cooking grates for better indirect cooking, (6) large, easy to remove charcoal tray, (7) Crank to raise and lower the coal tray, (8) Adjustable Damper, (9) Slide out ash pan for rapid cleanup.
A removable stainless steel work table runs the full length of the front. Gourmet models have an upper rack for cooking or keeping food warm, and a glass window so you can see your food without lifting the bi-fold door on the fixed hood.
In addition to fine searing and indirect convection cooking, the Hasty Bake is a good smoker. It does a fine job of circulating smoke. In fact, it is almost too good. You will need much less wood than you think and if you don't cut back, you could easily over smoke. Yes, it does leak a lot of smoke, but it also retains and circulates a lot, so you need very little wood.
Hungry for more ribs recipes, tips, and techniques? Click here to download our ebook "Amazing Ribs Made Easy" $3.99 on Amazon (free Kindle app runs on all computers and devices). Or, get this book and others FREE as a member of the AmazingRibs.com Pitmaster Club. Click here to join.
So far my only criticisms are relatively minor. I have had problems getting it down under 250°F to 225°F, my favorite smoke roasting temp, but with practice and precise measuring of coals, it can be done. As with every grill that uses a bimetal thermometer, this one is wildly inaccurate according to benchmark tests I have done with a thermocouple. So make sure you get a good digital grill thermometer to get the most out of this otherwise fine cooker. Also, the bi-fold door on the Gourmet will knock plates and wine glasses off the front shelf if you're not careful opening and closing it. Maybe this is just a personal problem?
You will need the optional cover because rain can get in, and you should also get heavy duty gloves because the knob on the side door gets hot. The best way to light the coals is with the charcoal tray and the ash tray sticking out the side door, and you will need gloves or a stick to push it back into position. You will not need a chimney to start coals. You can mound the coals in the charcoal tray and ignite them from below.
Otherwise, fit and finish are very good on the Gourmet. All models have a 5 year warranty on workmanship and parts, a 1 year warranty on finish, and a 10 year warranty on stainless steel components. Some models are available in all stainless, and some are both stainless and black powder coated. A rotisserie is available, and, get this, the Gourmet can run two rotisseries at once!" –Meathead
The new version of this fine charcoal grill is also available in an all stainless steel Gourmet PRO 259 model for $2,599.