ThermoWorks Thermapen ONE Review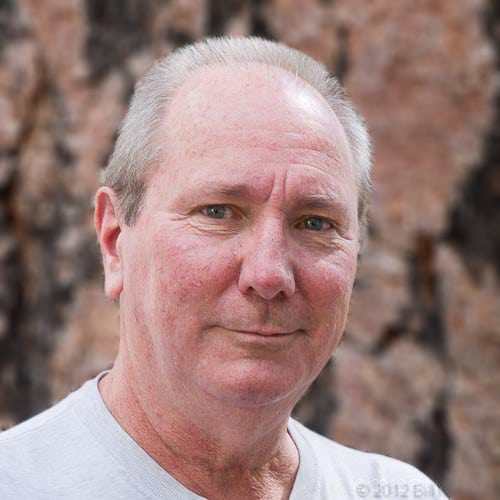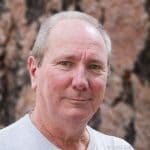 By: Bill McGrath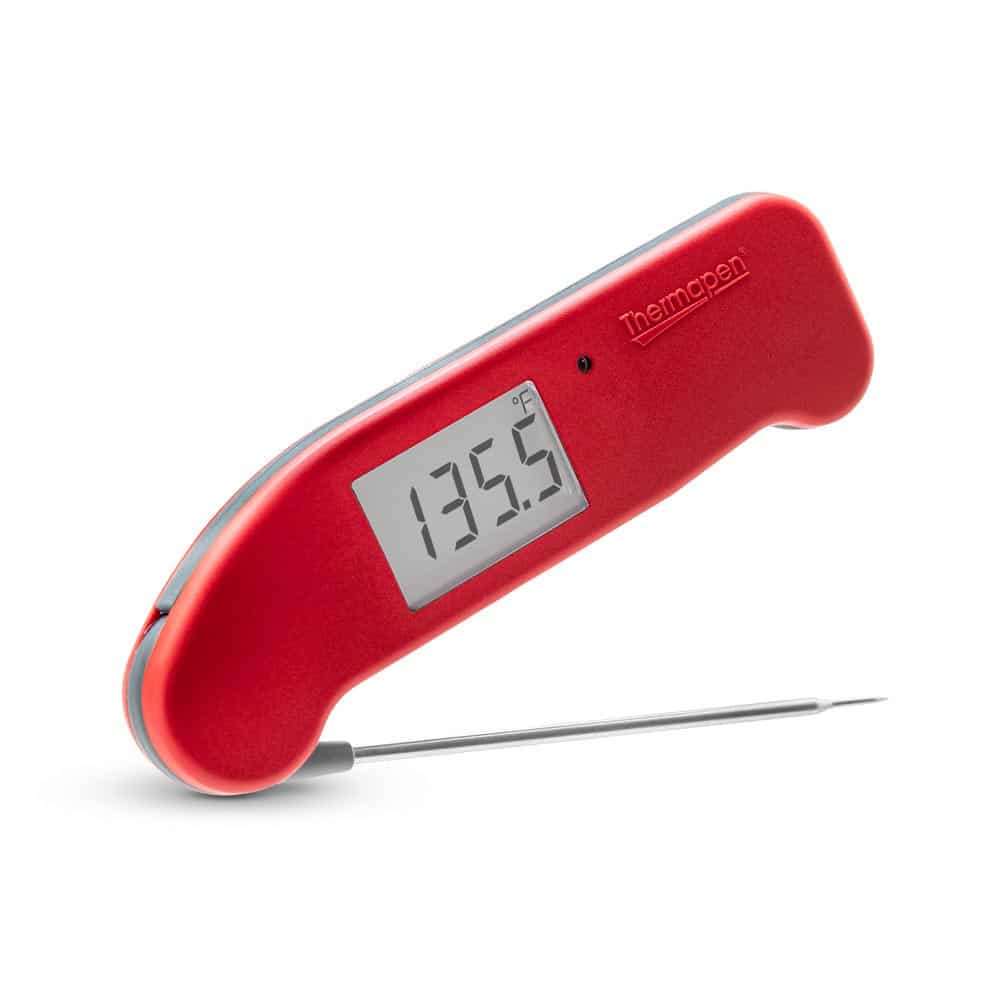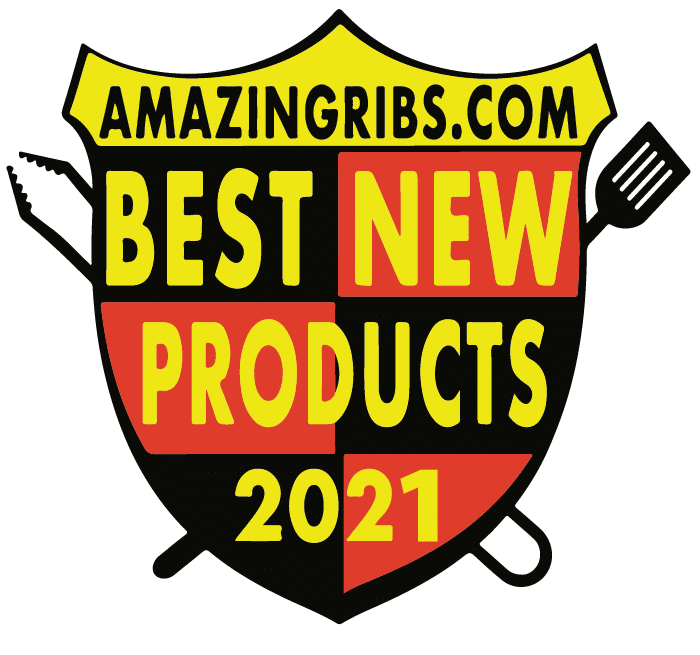 The newest Thermapen, the Thermapen ONE, adds to an extensive list of excellent products from this company. Long the standard by which other instant read thermometers are judged, the Thermapen has evolved again in its feature set, accuracy, and speed.
The new Thermapen ONE features a one-second response time. For the mathematically inclined, that's a time constant of 0.2 seconds, so the reading reaches 99.32 percent of its final value in one second. I'm going to have to take their word for it because I can't get my stopwatch to measure that closely.
The thermometer can be configured to have a 1° or a 0.1° resolution; it comes from the factory set to 1°. The display has a smart backlight that comes on when the light is dim (or you cover up the sensor next to the display with your thumb.) The numbers on the display can be set to rotate in 90° or 180° increments, or not rotate at all, selectable via the setup menu in the battery compartment. The display numbers are slightly larger when read horizontally. Power is supplied by a single AAA battery and is claimed to last 2000 hours if the backlight isn't used.
The Thermapen ONE comes in ten different colors so you can accessorize your apron. The warranty is a very generous five years.
The trend these days is to skimp on documentation, referring the user to a website. ThermoWorks takes a different approach: they give you TWO manuals, one "quick start guide" that gives you an overview and a second that goes into all the details. It's worth reading! You also get a certificate of calibration so you know your thermometer is accurate.
Contact info can be found in the instruction manuals if help is required. You'll find a telephone number, e-mail address, physical address, and website URL.
This thermometer has stolen a march on the instant read category with its ultra-fast response and excellent accuracy. I miss having a Hold button in some situations where I can't read the display easily, but that's my only gripe. Construction is robust and the unit is briefly submersible. Yeah, it's pricey, but you only pay for it once. Top honors all around.
Thermometer Function:

Hand Held

Item Price:

$ 105.00

Where to buy (buying from this supplier supports this website):

Probe:

Length: 4.4" (11.2cm), diameter: 0.13" (3.3mm), tip: 0.064" (1.6mm)

Battery Type:

1xAAA (supplied)

Battery Life:

2000 hrs. (mfgr.)

Safe Operating Range:

–4 to 122°F (–20 to 50°C)

Min & Max Temp:

-58 to 572°F (-49.9 to 299.9°C)

Display Precision:

1° or 0.1°

Actual Temp at 32 Degrees:

32.0

Actual Temp at 130 Degrees:

130.1

Actual Temp at 225 Degrees:

225.5

Actual Temp at 325 Degrees:

325.3

Speed from 32 to 212 Degrees:

~1 sec.

Speed from 32 to 212 Degrees:

~1 sec.

Numbers Display Size:

horizontal: 0.6" (15mm), vertical: 0.47" (12mm)

Water Resistance Rating:

IP67

Weight:

0.25 lbs (115g)

C/F Switch:

Built in CF switch

Backlight:

Built in Backlight

Auto shutoff:

Has Auto Shutoff

Color Options:

Ten colors available-see website

Thermometer Sensor:

Thermocouple

Included:

Thermometer, instructions, calibration certificate

Available Accessories:

Silicone Protective Case
Related reviews
Published On: 6/24/2021 Last Modified: 11/29/2021
Bill McGrath - Bill McGrath is AmazingRibs.com's Thermometer Maven. He has sophisticated equipment, an electrical engineering degree from Cornell University, and an MBA (almost) from UC Berkeley. Despite being mostly retired, he is still the person responsible for developing and updating all of ExxonMobil's training modules.

---