Satay Spice Blend Brings A Taste Of Thailand, Indonesia, And Java To Chicken On The Grill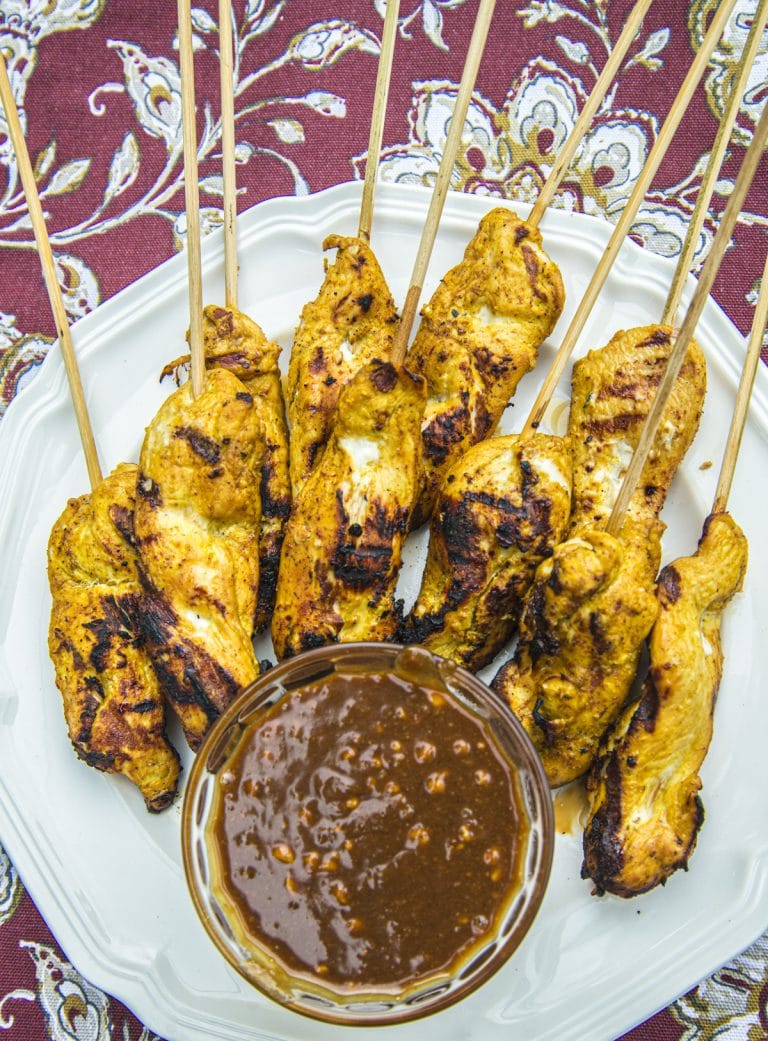 Satay is made all across Asia. It probably originated in Indonesia or Java but can be found in being cooked by street vendors and upscale restaurants in Thailand, Indonesia, Malaysia, Singapore, and even China, Japan, and most Thai restaurants in the US. Usually it is small wooden skewers of chicken, pork, goat, or beef strips, even tofu, coated with a spice blend or marinated, grilled hot and fast til it is slightly charred, and served with a dipping sauce, often peanut based.
Many satays are made by pounding the chicken flat and thin but they overcook and are dry. I leave mine thick and watch them with a thermometer.
Here's a recipe for the Satay Spice Blend.
Here's the recipe for the spice rub to be applied to chicken satay before grilling.
---
---
Makes:
---
Takes:
---
About the chile powder. This is chile powder, powder made from only ground hot chiles such as jalapeno, serrano, or bird chiles. It is not chili powder which is a blend of chile powder and other ingredients.
Make the blend. Dump everything into a bowl and mix them together. Store in a tightly sealed jar in a dark place.

Use the blend. Pound the boneless meat into strips about 1/2 inch thick and 4 inches long. This is thicker than most other recipes, but insures tender and juicy meat. Try to pound them flat so they cook evenly. Then sprinkle them with the Satay Spice Rub.

Grill them over high heat, lid open, turning often so they don't burn, until they are 160F.
---
Calories:
77
kcal
|
Carbohydrates:
3
g
|
Protein:
7
g
|
Fat:
4
g
|
Saturated Fat:
1
g
|
Trans Fat:
1
g
|
Cholesterol:
17
mg
|
Sodium:
309
mg
|
Potassium:
104
mg
|
Fiber:
1
g
|
Sugar:
2
g
|
Vitamin A:
52
IU
|
Vitamin C:
1
mg
|
Calcium:
8
mg
|
Iron:
1
mg
Published On: 2/23/2021 Last Modified: 4/15/2021
Meathead - Founder and publisher of AmazingRibs.com, Meathead is known as the site's Hedonism Evangelist and BBQ Whisperer. He is also the author of the New York Times Best Seller "Meathead, The Science of Great Barbecue and Grilling", named one of the "100 Best Cookbooks of All Time" by Southern Living.

---