Brisket is one of the pillars of low-and-slow barbecue, but it can be a lot of work and a lot of leftovers for a weeknight meal. Enter low-and-slow smoked sliced chuck roast!
Taken from the shoulder of the steer directly above the brisket, beef chuck roast offers as much flavor as its neighboring cut but at a more manageable price and weight. With this smoked sliced chuck roast recipe, you'll have all of the deliciousness on brisket without breaking the bank.
To mimic cooking brisket the traditional way, I rubbed the chuck roast with a simple combination of salt and pepper then cooked it on a smoker it to an internal temp of 180°F (82.2°C), which takes about six hours. That internal temp makes the chuck tender yet sliceable like smoked brisket. Once cooked, it is great on it's own or my favorite way, as a sandwich on a crunchy roll or garlic bread!
Spotlight on our favorite products
Is This Superb Charcoal Grill A Kamado Killer?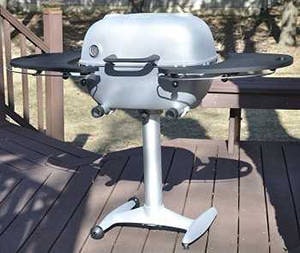 The PK-360, with 360 square inches of cooking space, this rust-free, cast aluminum charcoal grill is durable and easy to use. It is beautifully designed, completely portable, and much easier to set up for 2-zone cooking than any round kamado. Click here to read our detailed review of the PK 360 and get a special AmazingRibs.com price!
– THIS IS NOT AN AD –
If you prefer to pull the meat, cook it to an internal temp of 205°F (96.1°C), as in our recipe for Smoked and Pulled Chuck Roast.
Get a sneak peak at Meathead's next book. He shares chapters with members of our Pitmaster Club as he finishes them. Click here for a free 30 day trial. No credit card needed. No spam. Click here to Be Amazing!