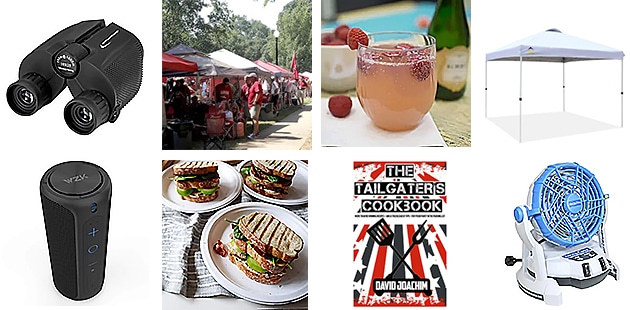 Tailgating is kind of like car camping. You need most of the same stuff–except maybe flashlights and sleeping bags. But if you're planning to party into the night, bring those too! And that's the biggest difference between tailgating and camping: tailgating is a party! For a full checklist of essential tailgating gear, click here. If you want to take your party up a notch, check out our picks for cool extras below, courtesy of our chief Fire Starter, Paul Sidoriak.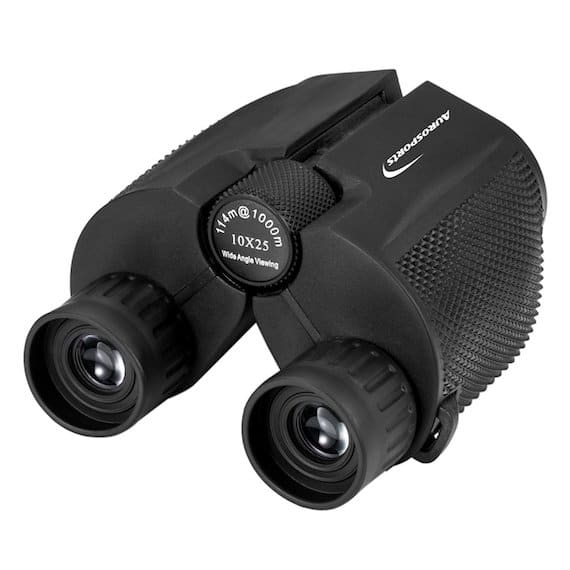 Compact and high-powered, these binoculars will easily fit in your jacket pocket and still leave room for tissues if you're in the nosebleed seats. At less than 30 bucks, they're great for zooming in on the quarterback, people watching, and scanning the stadium for friends.
Click here to buy the Aurosports 10×25 Folding High Powered Binoculars on Amazon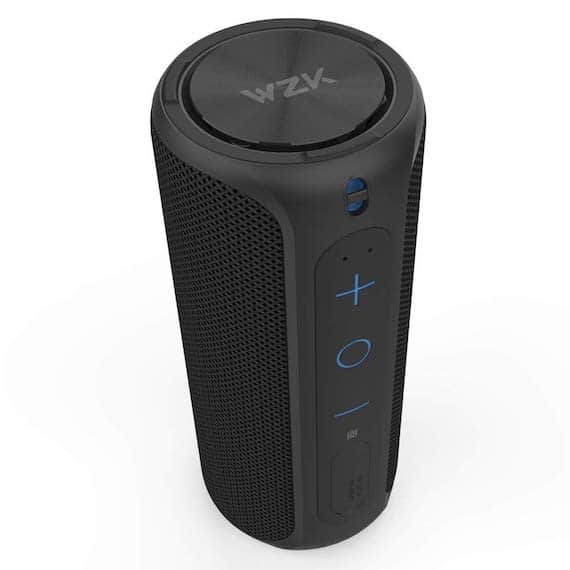 You got the food, now just add music, and it's a party! Perfect for average size tailgates, this portable outdoor wireless speaker syncs up with any mobile device so anyone can play their music. It's waterproof so you don't have to worry about passing rain showers or the occasional spilled beer from an enthusiastic tailgater.
Click here to buy the WZK Portable Wireless Outdoor Bluetooth Speaker on Amazon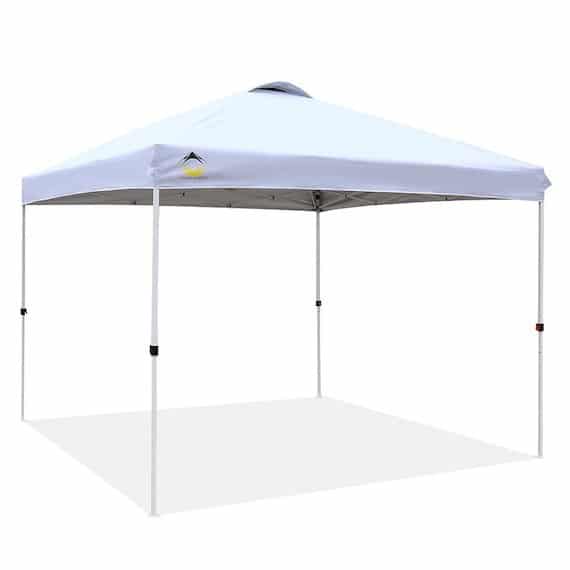 A good sturdy pop up shelter may seem pricey, but spending little more than $100 can really take your tailgate to the next level. With a pop up shelter, you're ready for any weather. This 10×10 unit sets up quickly so you can get on with the festivities. It doesn't need staking, which is impossible on asphalt surfaces, and if wind is a factor, you can simply tie water jugs or sandbags to the legs. It comes with a convenient roller bag, and shades or additional shelters can be purchased separately to expand the possibilities of your party space.
Click here to buy the Crown Shades 10×10 Pop Up on Amazon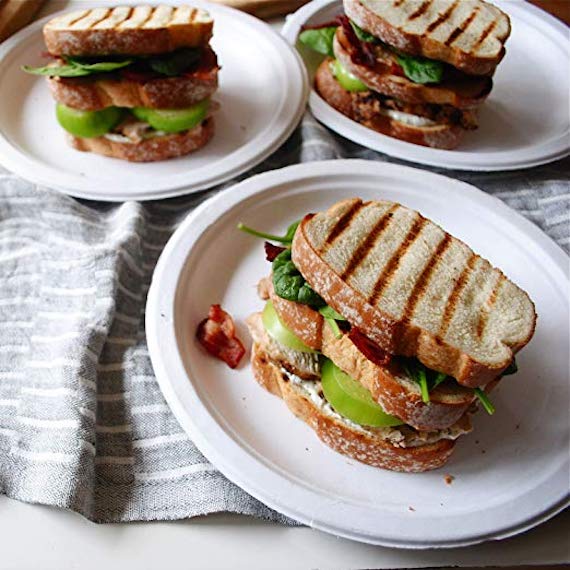 Flimsy paper plates can easily ruin a tailgate party. Who wants to spill chili all over their favorite gameday jersey? These eco-friendly plates from Chinet are cut and leak resistant and even microwavable. Plus 100-pack costs less than 10 bucks. You'll have plenty to feed the whole crew.
Click here to buy the Chinet Classic White Fiber Plates on Amazon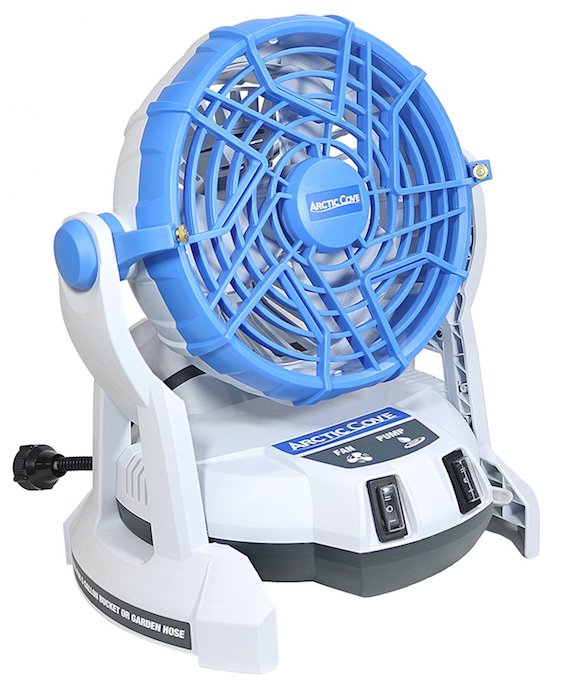 Be cooler than your neighbors this season with a portable misting system. This setup sits on a 5 gallon water bucket and mists cool moisture into the air so you can stay cool during hot weather tailgates. Battery operated and portable, it mists for up two hours on a single charge. Or hook it up to a standard garden hose if you have access to one.
Click here to buy the Arctic Cove 18V Variable Speed Fan and Water Mister on Amazon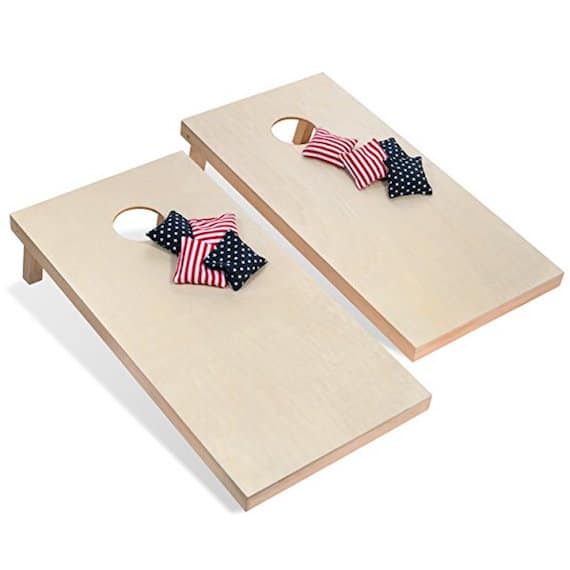 This regulation size cornhole (bag toss) game comes with a convenient carrying case, and you can choose from over 150 color designs for your personalized bags. You can even choose custom colors to match your favorite team's color. The precision cut boards weigh about 15 lbs each, so they are sturdy and built to last but not too heavy to toss in the car.
Click here to buy the Tailgating Pros Cornhole Boards on Amazon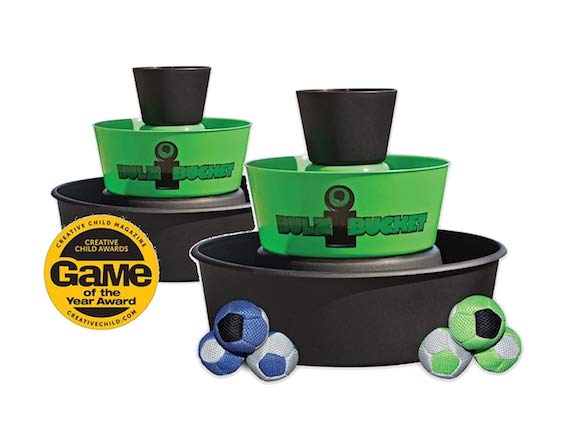 Want to amp up your pregame activities? The Bulzibucket game is part skiball, part cornhole, part hacky sack, and all sorts of fun. Just throw the bag toward three tiers of landing areas to score points. This game is lightweight, portable, sets up in seconds, and sure to get you a line of tailgaters ready to take on the next winner.
Click here to buy the Bulzibucket game on Amazon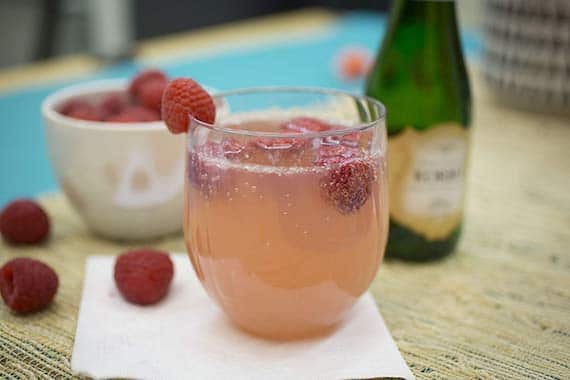 Keep it classy at your next tailgate by using disposable wine glasses. Of course, they're perfect for beverages but also hold all kinds of desserts and salads.
Click here to buy Chinet Cut Crystal Stemless Wineglasses on Amazon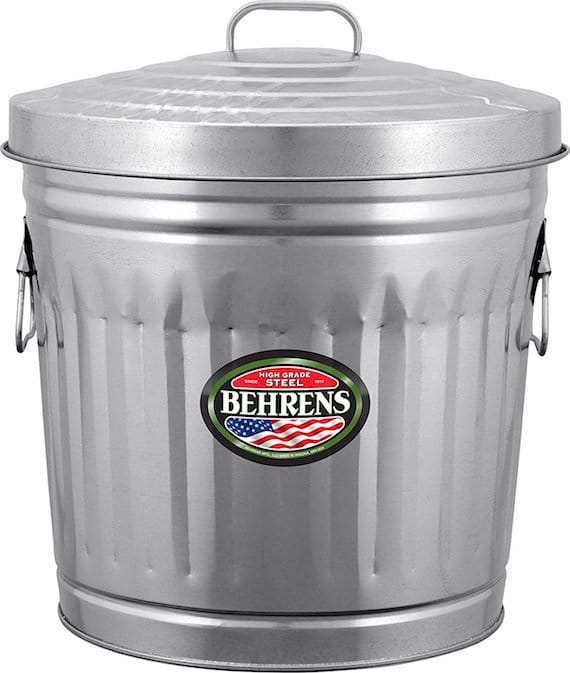 If you are charcoal grilling, don't forget to dump the hot coals out of the grill so they can cool safely while you watch the game. A small galvanized steel ash can is an easy way to prevent a dumpster fire, literally.
Click here to buy the Behrens 10 Gallon Galvanized Steel Trash Can on Amazon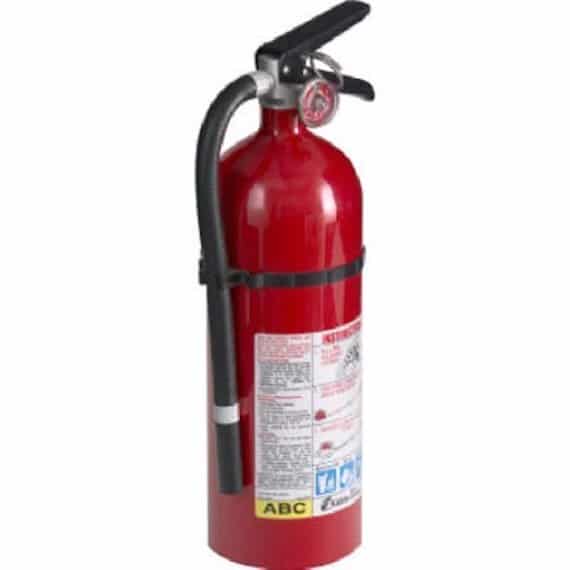 Accidents sometimes happen when cooking outside. It's always a good idea to keep a fire extinguisher on hand–even if it's just to keep your neighbor's overheated tailgate party from setting yours ablaze!
Click here to buy the Kidde Pro 210 Fire Extinguisher on Amazon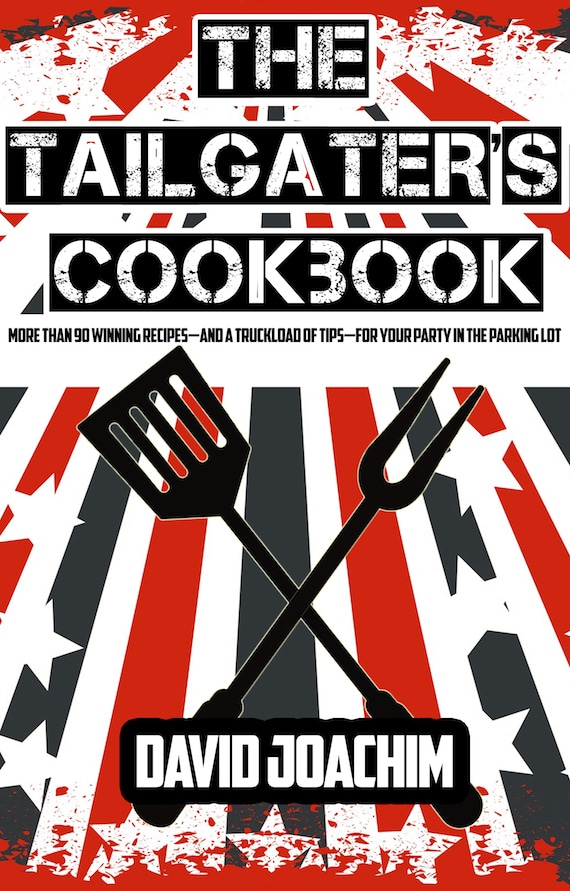 And if you really want to dig deep into tailgate history, trivia, planning, and more than 75 tried and true gameday recipes for both the grill and the cooler, pick up a copy of The Tailgater's Cookbook by our own website editor, Dave Joachim. This book contains everything you need to cook up a great party in the parking lot and the Kindle version is only $3.50!