Step up your competition BBQ game with a sure-fire chicken thigh recipe from the hottest team on the barbecue cooking circuit!
Ask any competition BBQ cook what category causes them the most stress. Most of them will say "chicken."
For the uninitiated, it would seem that grilling a piece of chicken is relatively easy compared to the skill and patience required to turn out perfect brisket or ribs. But chicken is not forgiving. Dry pieces with burnt on BBQ sauce may be acceptable at backyard cookouts, but competition chicken is another animal altogether: it has to be darn near perfect in every way – from the uniform shape and size of each piece (usually thighs) and the glistening coat of silky BBQ sauce to the bite-through skin and moist, flavor-packed meat.
At AmazingRibs.com, we strive to give you the best, so when it came time to add a chicken recipe to our growing catalogue of competition BBQ content I turned to one of the biggest names in the competition barbecue game – Darren Warth!
Spotlight on our favorite products
Bring The Heat With Broil King Signet's Dual Tube Burners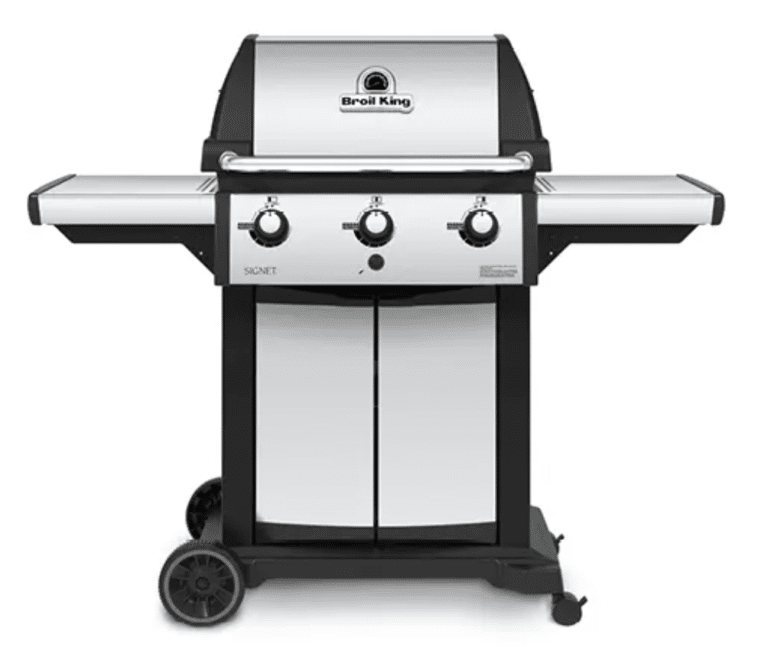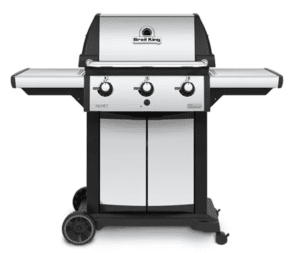 The Broil King Signet 320 is a modestly priced, 3-burner gas grill that packs a lot of value and power under the hood including dual-tube burners that are able to achieve high, searing temps that rival most comparatively priced gas grills. Click here to read our complete review.
– THIS IS NOT AN AD –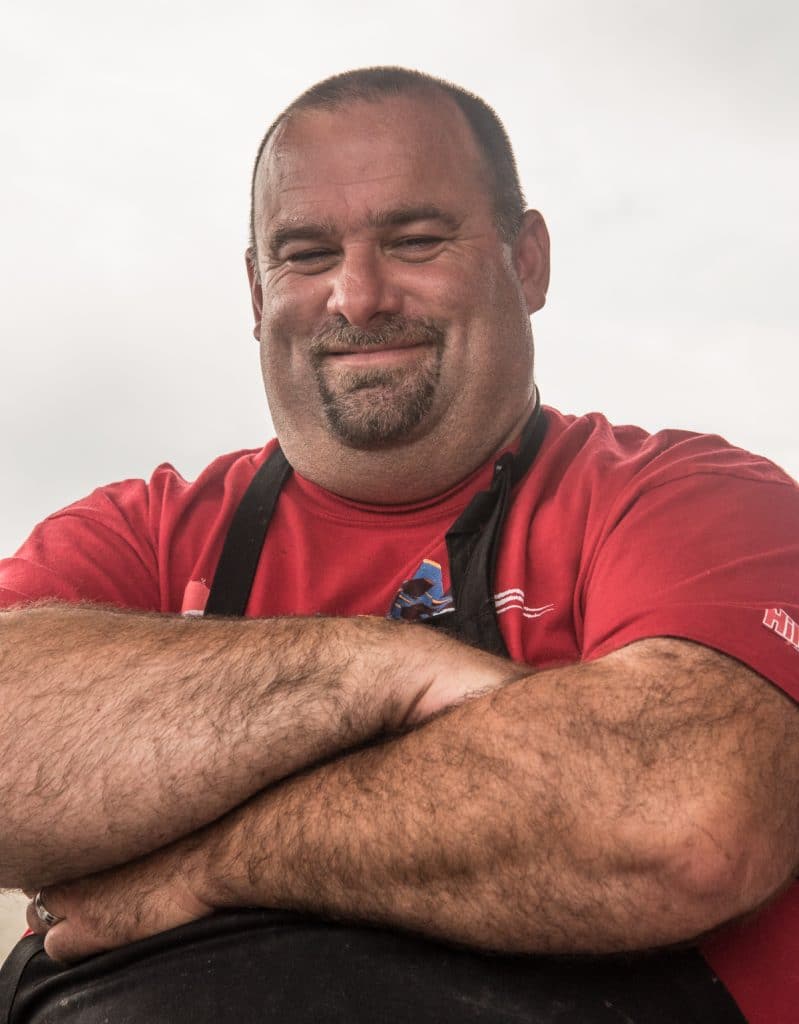 For over 15 years, Darren and his wife Sherry have been lighting up the competition BBQ circuit as team Iowa's Smokey D's BBQ. They have more than 800 category wins and over 75 state championships, including prestigious wins at the American Royal World Series of BBQ, the Jack Daniels World Championship BBQ Invitational, the Kingsford Invitational, the Sam's Club National Championship, the King of the Smokers, and the Houston Livestock Show and Rodeo World Championship Bar-B-Que Contest.
How's their skill with grilled birds? At the 2018 American Royal World Series of Barbecue Open Competition, the Warths beat out hundreds of teams with a perfect score in the category. Darren explained their award winning methods in the Des Moines Register: "I seasoned them and cooked them in the cooker and then I finished them on the grill. And then I sauced them and turned them in."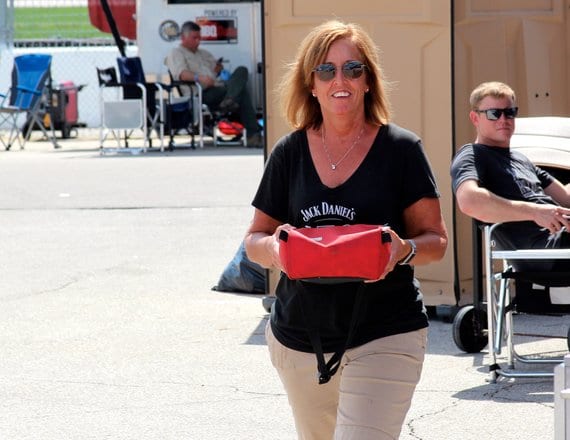 It's as simple as that. But the exact ingredients and techniques make all the difference! For details, see below. Here is the competition chicken recipe that has won countless BBQ contest awards around the country.
Discover how to create perfect award-winning competition BBQ chicken with this tested recipe from Darren Warth of Iowa's Smokey D's BBQ.
Serve with: your favorite local beer, but only after turn-ins.
---
---
Makes:
---
Takes:
---
Metric conversion:
These recipes were created in US Customary measurements and the conversion to metric is being done by calculations. They should be accurate, but it is possible there could be an error. If you find one, please let us know in the comments at the bottom of the page
Method
Prep. To trim the thighs, remove the fat on the edge of thighs and any visible blood veins. Scrape the edges of the skin to remove any remaining excess fat. The goal is to make all the thighs same size so that they cook equally, weighing approximately 5 ounces (141.8 g) after trimming.

Combine the water and injection mixture, stirring until the injection mixture has completely dissolved.

Place a wire rack in a pan and set the chicken thighs on the rack skin side down. Inject about 1 ounce (29.6 mL) of the injection mixture into each thigh. Aim to inject each thigh approximately five times in various muscles. Sprinkle bottom of thighs (the non-skin side) with Big Poppa Smokers Sweet Money Rub and place them in the refrigerator uncovered for 2 hours.

Remove thighs from refrigerator. Turn them over with the skin side up and reshape them so they all look uniform. Sprinkle the tops of the thighs (the skin side) with Simply Marvelous Genie's Trinity Rub. Place the thighs back in refrigerator uncovered for 1 hour.

Fire up. Prepare a smoker for indirect cooking. Alternatively, you can set up a charcoal grill for 2-zone cooking by placing a chimney full of lit charcoal briquets on one side of the grill's charcoal grate in order to create direct and indirect cooking zones. Adjust the smoker or grill vents to bring the temperature to 275°F (135°C).

Cook. Place all 12 thighs skin side up in a small foil pan. Cut the stick of butter into 12 equal pieces and place one piece on top of each thigh and place in the smoker (or on the indirect heat side of a grill) until they reach an internal temperature of 165°F (73.9°C), approximately 1 hour. Cover the pan tightly with foil or a pan lid and cook for an additional 40 minutes until thighs reach an internal temp of 195-200°F (90.6-93.3°C).

Remove the pan from the smoker or grill. If you are using a grill, adjust the vents to bring the temperature to 300°F (148.9°C). If you are using a smoker with a removable diffuser plate then remove the plate for direct heat cooking and adjust the vents to bring the temperature to 300°F (148.9°C). If you are using a smoker without a diffuser plate then prepare a grill or drum cooker for direct heat cooking, about 300°F (148.9°C).

Remove the thighs from the pan, sprinkle lightly on both sides with Simply Marvelous Sweet Seduction and put on a wire rack skin-side up on a 300°F (148.9°C) grill or drum with a small chunk of cherry wood for extra smoke flavor. Rotate the thighs every 5 minutes until the rub is set and the bottoms of thighs are dark and almost crispy, approximately 10 to 15 minutes total. Note that the goal with this step is to combine the backyard grilled flavor on the thighs with the juicy tenderness of a pan cooked thigh.

Prep again. As the thighs cook, combine the Texas Pepper Jelly Craig's BBQ Sauce, Blues Hog Champions Blend Sauce, and apple juice in a small saucepan. Warm the BBQ sauce over medium-low heat until heated through. Reduce the heat to low or pour the sauce into an insulated thermos such as a Yeti Rambler to keep it warm while the chicken finishes cooking.

Serve. Remove thighs from grill and let them sit for 5 minutes before dunking each thigh in the warm BBQ sauce. Place the sauced thighs back on a rack to drain and then gently place at least 6 thighs into the turn-in box for a KCBS sanctioned contest, or serve to your guests.

Here is a video from our friend Malcom Reed of HowToBBQRight.com and his friend Eric Lee showing how they do competition chicken thighs. Be sure to subscribe to The How To BBQ Right YouTube channel here.
---