Like a little spice in your bowl? Try Chicken Tortilla Soup.
Our Pitmaster Club members post recipes in The Pitmaster Club forum, and occasionally we ask for permission to share the best recipes with the public. Here is an outstanding recipe from RonB that was inspired by a few recipes he saw online. Recipe adapted for publication by Steve Nelson.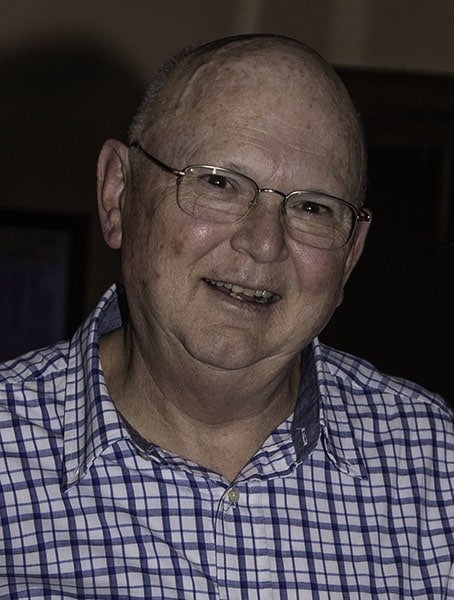 If you're a fan of southwestern cooking, dig into a bowl of hot tortilla soup. This versatile recipe can also be made with either chicken or pulled pork. Either way, you'll love the rich, smoky, medium-spicy broth.
Serve with: a Mexican beer such as Tecate or Corona.
---
---
Makes:
---
Takes:
---
Ingredients
Soup
12

ounces

chicken breasts

(2-3 medium)

4

cups

low sodium chicken broth

1

teaspoon

Morton Coarse Kosher Salt

1

teaspoon

ground black pepper

1

onion

1

red bell pepper

1

jalapeno pepper

3

tablespoons

olive oil, plus some for chicken

3

cloves

garlic

½

(15 ounce)

can black beans

½

(14 ounce)

package frozen sweet corn

1

(10 ounce)

can Rotel tomatoes with green chilies

1

(10 ounce)

can fire roasted tomato sauce

1

teaspoon

ground cumin

1

teaspoon

chili powder

1/4

teaspoon

cayenne pepper
Garnishes
2

corn tortillas

(or flour)

2

tablespoons

olive oil

2

ounces

grated Monterey Jack cheese

2

tablespoons

chopped fresh cilantro

1

tablespoon

sour cream

2

slices fresh avocado
Notes:
Grilled Chicken Option. Fire up a grill to medium heat. Brush the chicken breasts with oil and season with salt and pepper. Grill the chicken until it reaches an internal temperature of 160°F, 8 to 10 minutes per side. Set aside wrapped in foil to keep warm.
Pulled Pork Option. You can replace the chicken with 12 to 14 ounces pulled pork. Reheat in a saucepan over medium heat with a little chicken stock if necessary to rehydrate it. Then add it to the soup as directed in place of the chicken.
About the salt. Remember, kosher salt is half the concentration of table salt so if you use table salt, use half as much. Click here to read more about salt and how it works.
Metric conversion:
These recipes were created in US Customary measurements and the conversion to metric is being done by calculations. They should be accurate, but it is possible there could be an error. If you find one, please let us know in the comments at the bottom of the page
Method
Prep. Chop the onions, bell pepper, and jalapeno (remove the seeds for less heat), and mince the garlic.

Cook. Cook the chicken breasts by simmering in the chicken broth in a medium pot until tender enough to shred, about 15 minutes. Remove and let cool. Reserve the chicken broth.

Sauté the onion, bell pepper, jalapeno and garlic in oil over medium heat in a large enameled cast iron or other stock pot until softened, about 5 minutes. Season the vegetables lightly with salt and pepper. Drain and rinse the beans, then add to the pot along with the corn and both cans of tomatoes with their juices. Season again lightly with salt and pepper. Let simmer.

Meanwhile, take two forks and shred the chicken until it's completely pulled apart. Add to the pot along with the reserved chicken broth. If the soup needs more liquid, add hot water to the soup until the desired consistency is reached. Season with cumin, chili powder and cayenne. Stir well and bring to a gentle boil. Reduce the heat to low and simmer for at least 30 minutes or up to 1 hour.

Make garnish. Preheat oven to 400ºF. Paint the tortillas with olive oil on both sides and cut into 1/2 inch (13 mm) strips. Arrange the strips on a cookie sheet and bake until crisp, 10 to 15 minutes. Sprinkle with salt and set aside.

Serve. Ladle the soup into bowls and garnish with small amounts of cheese, cilantro, sour cream and sliced avocado. Other options include chopped red onion, scallions, salsa or pico de gallo. Serve hot with the slices or crushed pieces of crispy tortilla strips on top. Another option would be to serve with plain warmed whole tortillas, either corn or flour.
---