When life gives you lemons and a grill, you make grilled lemonade!
David Rosengarten is a superb chef, a brilliant taster, an entertaining writer, and an inspirational teacher. He is best known for his popular TV programs on The Food Network, where he hosted about 2,500 shows in the 1990s.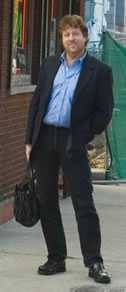 I met Rosengarten in Ithaca, NY, where he was working in a wine shop and I was writing about wine and teaching wine part time at Cornell. I hadn't seen him for several years until one day I got an email from him at my new home in Chicago. He was coming to town to conduct a spectacular gourmet dinner for the benefit of Share Our Strength, an important charity that fights hunger. He wanted to taste the best Chicago Hot Dogs and wanted me to help him find them. The next morning we started at 7 a.m. and hit four classics stands by noon (yes, there are hot dog stands open at 7 a.m. in Chicago). By 2 p.m. he was on a plane back home to NYC. On our drive around town I asked him what he preferred to drink with barbecue and without hesitation he said "lemonade" and that he had a great recipe.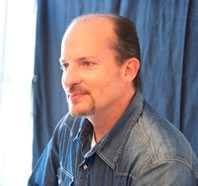 Chris Lilly is one of the best pitmasters in the nation. He is executive Chef of Big Bob Gibson's in Decatur, AL, owner of more competition trophies than you can count, and an advisor to Kingsford. I met him at the Jack Daniel's world Championship Invitational Barbecue in 2005. He was a competitor and I was a judge. We hit it off instantly, and our paths have crossed many times since, even at Big Bob Gibson's. He makes his homemade lemonade by slicing the lemons in half and then he grills the cut side over medium heat until there are grill marks and have a light touch of smoke.
So I combined both recipes.
Spotlight on our favorite products
A Propane Smoker That Performs Under Pressure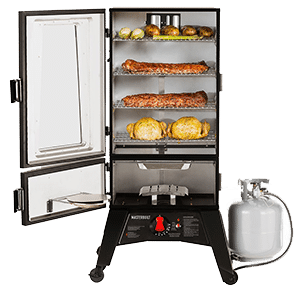 The Masterbuilt MPS 340/G ThermoTemp XL Propane Smoker is the first propane smoker with a thermostat, making this baby foolproof. All you need to do is add wood to the tray above the burner to start smokin'.
Click here to read our detailed review.
– THIS IS NOT AN AD –

For making grilled lemonade, you'll need a 1 gallon pitcher, and you can squeeze the lemons by hand, but a juicer is more efficient and it will help you get more juice. I have two that I can recommend. The OXO Good Grips Citrus Squeezer (above) is nice because it strains out seeds and pulp, but it requires a bit of hand strength.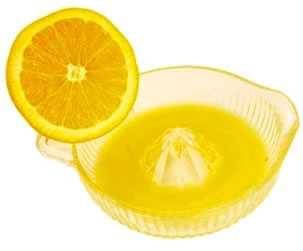 The Norpro Glass Citrus Juicer (above) is inexpensive and really easy to use, but you need a strainer to separate seeds and pulp.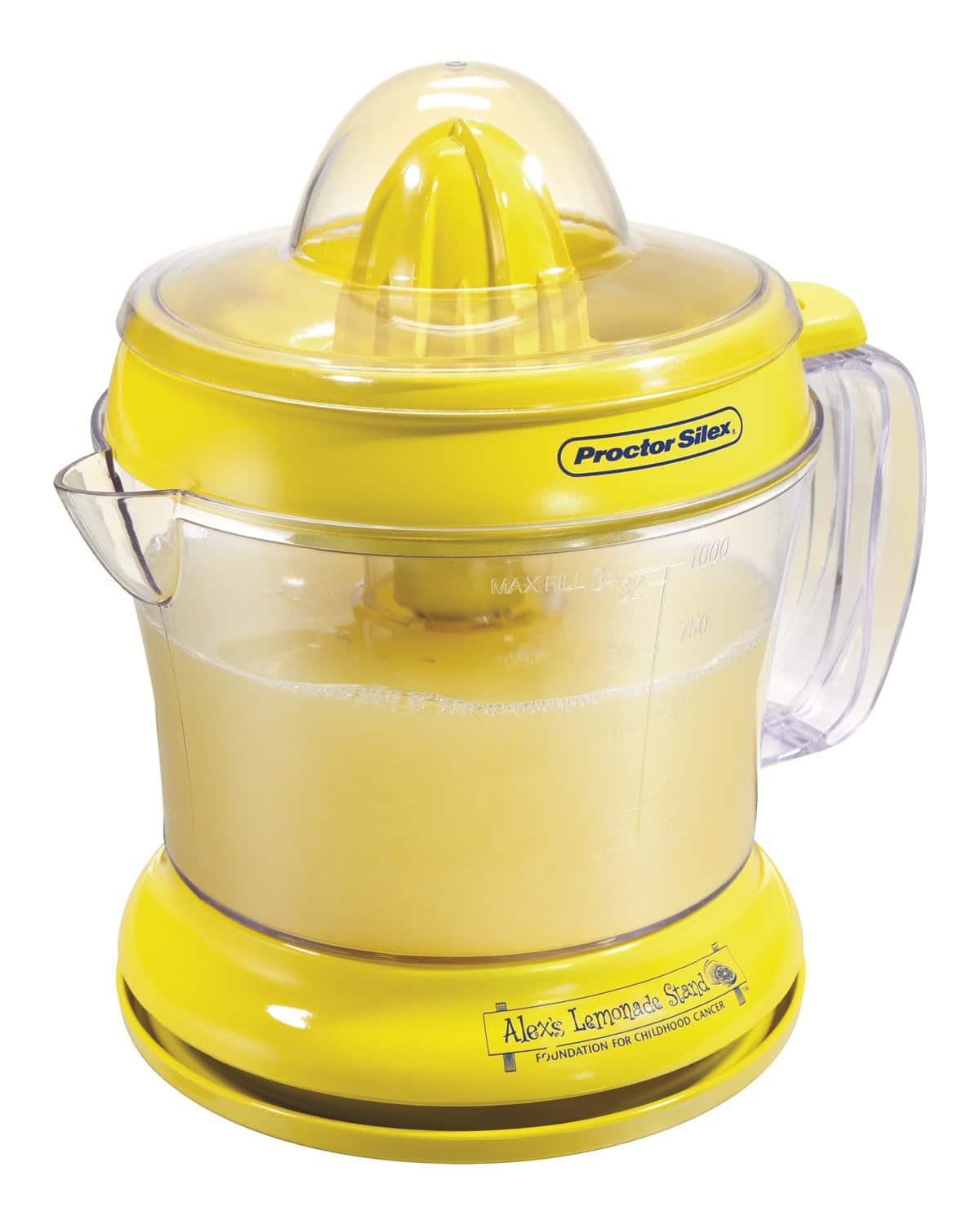 A reader tipped me on the Proctor Silex Alex's Juicer.
Here's a video by our friend Jason King.
Grilled lemons? Absolutely. Brisk, refreshing lemonade with a smoky flavor.
Serve with: your favorite BBQ.
---
---
Makes:
---
Takes:
---
Ingredients
1 1/4

cups

fresh squeezed lemon juice

(about 5 large lemons)

1

cup

of granulated sugar

(less if you want it more sour)

3

cups

warm water
Metric conversion:
These recipes were created in US Customary measurements and the conversion to metric is being done by calculations. They should be accurate, but it is possible there could be an error. If you find one, please let us know in the comments at the bottom of the page
Method
Prep. Wash the lemons thoroughly. Cut them in half at the equator and place them in a non-reactive pan. The acidity in the lemons can react with the aluminum or cast iron and discolor both. Don't lose any juice that leaks.

Fire up. Preheat your grill to medium high, about 325°F (163°C). When it is hot, make sure the grates are really clean. There can be no traces of grease on them.

Cook. Place half the lemons, cut side down on the grill and cook until the surface browns slightly but don't let them blacken. Remove them and put them back in the pan.

Prep again. Squeeze all the lemon halves into a 1 gallon (3.9 L) pitcher, then add the squeezed lemon halves to the pitcher (you should get about 1/4 cup (60ml) of juice per lemon), add the warm water (warm water helps dissolve the sugar), dump in the sugar, and stir well with a wooden spoon.

Taste for sweetness. Add a little more sugar if you think it's necessary. Refrigerate for at least an hour. Surprisingly, when lemon juice has had a chance to age an hour or three, the flavors open up, similarly to the way red wine flavors open when aired.

Serve. When ready to serve, stir the lemonade, fill the glasses with ice cubes, and pour.
---