The other secret to chili verde: homemade salsa verde
Southwestern Mexican American cuisine often involves some sort of salsa verde or green sauce. This basic sauce is made with a variety of green peppers combined with tomatillos. Although the tomatillo looks like a small green tomato and is actually member of the same family, it comes from a different plant and has its own unique sweet and sour citrus flavor. This Southwestern chili recipe calls for homemade salsa verde, a.k.a green enchilada sauce. Combined with smoked and cubed pork butt, the sauce makes a rich and medium hot chili verde that is a Southwestern classic.
Our Pitmaster Club members post recipes in The Pitmaster Club forum, and occasionally we ask for permission to share the best recipes with the public. Here is an outstanding recipe from member 'ofelles' adapted for publication by Steve Nelson.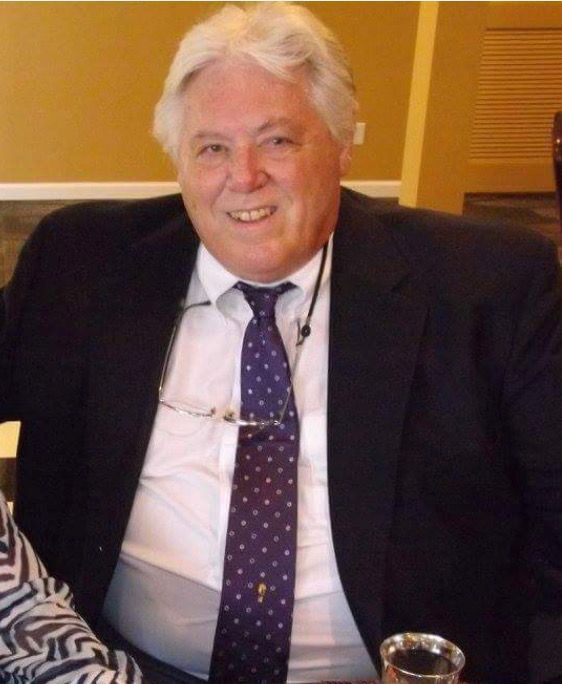 Like what you're reading? Click here to get Smoke Signals, our free monthly email that tells you about new articles, recipes, product reviews, science, myth-busting, and more. Be Amazing!
This recipe combines the popular salsa verde with smoked pork butt to take chili verde to the next level.
---
---
Makes:
About 4 quarts
---
Takes:
---
Ingredients
Chili
1

pound

pinto or black beans

3-4

pounds

pork butt

(shoulder)

½

pound

bacon

2

jalapeño peppers

1

onion

1

tablespoon

ancho chili powder

1

teaspoon

Morton Coarse Kosher Salt

½

teaspoon

ground cumin

½

teaspoon

sweet paprika

½

teaspoon

ground black pepper

¼

teaspoon

cayenne pepper

3

tablespoons

all-purpose flour

4

cups

Salsa Verde

2

cups

chicken broth

1

cup

masa harina

(Mexican corn flour)

Juice of one lime

¼

cup

chopped fresh cilantro
Garnishes
Shredded cheddar jack cheese

Avocado slices

Sour cream

Sliced jalapeño peppers

Chopped fresh cilantro

Lime wedges
Notes:
About the salt. Remember, kosher salt is half the concentration of table salt so if you use table salt, use half as much. Click here to read more about salt and how it works.
Metric conversion:
These recipes were created in US Customary measurements and the conversion to metric is being done by calculations. They should be accurate, but it is possible there could be an error. If you find one, please let us know in the comments at the bottom of the page
Method
Prep the beans the night before. Soak the beans in water to cover overnight. The next day, drain, rinse, and cover with fresh water by 1 inch (25.4 mm). Bring to a boil over high heat, then reduce the heat to low and simmer gently until the beans are tender, 1 ½ to 2 hours.

Fire up. For smoke flavor in this chili, first you smoke a pork butt. But don't fully cook it. It only needs to get to an internal temperature of 120 to 125°F (48.9 to 51.7°C). To do that, prepare a grill for indirect cooking by placing a chimney full of pre-heated charcoal briquettes on one side of the grill's charcoal grate in order to create direct and indirect cooking zones. Adjust the grill vents to bring the temperature to about 250°F (121.1°C) on the indirect side. Alternatively fire up a smoker with your favorite wood to the same cooking temperature.

Smoke. Prepare the pork butt by trimming any silver skin and excess fat. Rub the roast with a binder (such as water, oil, mustard, or hot sauce) and apply your favorite pork seasoning, such as Meathead's Memphis Dust. Smoke for about 2-3 hours until the roast takes on a good amount of smoke and reaches an internal temperature between 120° and 125°F (48.9° to 51.7°C). Remove from the smoker and allow to cool for about 20 minutes. Cut the roast into ¾ inch (19 mm) pieces and set aside. You can also do this step the night before if you like, so you can get going on the chili the next day.

Make the chili. Cut the bacon into ¼-inch (6.4 mm) lardoons and cook in a skillet over medium high heat until crisp. Transfer to a paper towel to drain. Add the cubed pork into the bacon grease and cook until browned all over, about 5 minutes, turning often. Remove the seeds and membrane from the jalapeno, then chop into small dice and add to the browned pork. Cook and combine for about 2 minutes. Remove the cooked pork and jalapenos. Drain the bacon grease, reserving 2-3 tablespoons.

Chop the onion and mince the garlic. Heat a heavy Dutch oven over medium heat, and add the reserved bacon grease. Sauté the onions until they begin to soften, 2 to 3 minutes. Stir in the ancho, salt, cumin, paprika, cayenne, and black pepper. Continue to cook until onions are translucent, 2 to 3 more minutes. Add the garlic and continue to cook for an additional minute. Reduce the heat to low and sprinkle the flour into the onion and garlic mix. Cook for 1 minute. Begin slowly pouring the salsa verde into the mix, whisking continuously to prevent lumps from forming. Once incorporated, stir in the chicken broth.

Add the smoked pork cubes, browned bacon, and beans to the pot. Increase the heat to medium high and slowly bring to a boil. After the chili begins to boil, reduce the heat to low and slowly simmer for 3 hours.

After the simmer, mix together about ½ cup (46.5 g) of masa harina with enough water to make a loose paste and add to the chili. Stir until the chili begins to thicken. For even thicker chili, add additional amounts of masa paste [up to another ½ cup (46.5 g)]. Simmer for another 30 minutes then stir in the lime juice and fresh cilantro.

Serve. Ladle the chili into bowls and garnish with cheese, avocado slices, sour cream, and a few sliced jalapenos to taste. Top with a sprinkling of chopped cilantro. Serve with lime wedges and some tortillas, if you like.
---
Nutrition per Serving
Calories:
672
kcal
|
Carbohydrates:
59
g
|
Protein:
50
g
|
Fat:
24
g
|
Saturated Fat:
7
g
|
Trans Fat:
1
g
|
Cholesterol:
121
mg
|
Sodium:
1642
mg
|
Potassium:
1812
mg
|
Fiber:
11
g
|
Sugar:
9
g
|
Vitamin A:
1211
IU
|
Vitamin C:
19
mg
|
Calcium:
127
mg
|
Iron:
7
mg