Fresh Pico De Gallo Adds Zip To Countless Dishes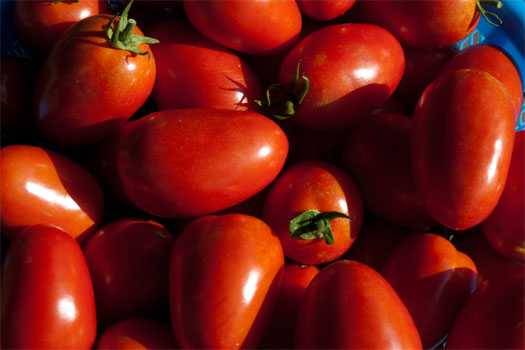 Celebrate summer's freshest produce with this vibrant pico de gallo recipe
Fresh tomatoes, scallions, jalapeno, and cilantro are the cornerstones of our addictively delicious recipe for homemade pico de gallo. Add a touch of brightness to tacos, quesadillas, and other Mexican dishes; a bold bite to scrambled eggs and omelets; a vibrant twist to salsa and chips; and so much more.
In the mood for a unique grilled twist on "traditional" tomato salsa, or salsa roja? If so be sure to check out our amazing recipe here!
This fresh and vibrant pico de gallo recipe will be a surefire hit at your next backyard bash.
---
---
Makes:
---
Takes:
---
Prep. Slice the tomatoes in half lengthwise. Chop into small cubes, about 1/8", and add to a medium bowl.

Slice the jalapeño lengthwise and scoop out the seeds and the white ribs and the stem end with a spoon. Chop into small bits and add to the bowl.

Chop or mince the the cilantro, scallions and garlic, and add them to the bowl. Squeeze in the juice of half a lime. Rub the lime skin on a zester to get about 1 teaspoon of lime zest into the bowl.

Chill. Refrigerate the pico de gallo for at least 30 minutes to allow the flavors to meld. You can add the black pepper at any time, but hold off on the salt til the last minute because it tends to draw moisture out.

Serve. Taste the pico de gallo and add salt and pepper to taste. Serve with tortilla chips or add to countless dishes including tacos, quesadillas, omelets, and more.
---
Related articles
Published On: 8/15/2018 Last Modified: 4/15/2021
Meathead - Founder and publisher of AmazingRibs.com, Meathead is known as the site's Hedonism Evangelist and BBQ Whisperer. He is also the author of the New York Times Best Seller "Meathead, The Science of Great Barbecue and Grilling", named one of the "100 Best Cookbooks of All Time" by Southern Living.

---