Celebrate summer's freshest produce with this vibrant pico de gallo recipe
Fresh tomatoes, scallions, jalapeno, and cilantro are the cornerstones of our addictively delicious recipe for homemade pico de gallo. Add a touch of brightness to tacos, quesadillas, and other Mexican dishes; a bold bite to scrambled eggs and omelets; a vibrant twist to salsa and chips; and so much more.
Spotlight on our favorite products
Is This Superb Charcoal Grill A Kamado Killer?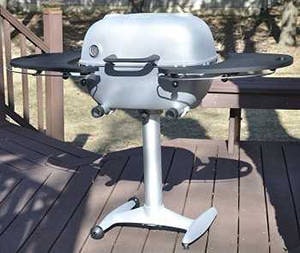 The PK-360, with 360 square inches of cooking space, this rust-free, cast aluminum charcoal grill is durable and easy to use. It is beautifully designed, completely portable, and much easier to set up for 2-zone cooking than any round kamado. Click here to read our detailed review of the PK 360 and get a special AmazingRibs.com price!
– THIS IS NOT AN AD –
In the mood for a unique grilled twist on "traditional" tomato salsa, or salsa roja? If so be sure to check out our amazing recipe here!
This fresh and vibrant pico de gallo recipe will be a surefire hit at your next backyard bash.
---
---
Makes:
---
Takes:
---
Ingredients
Metric conversion:
These recipes were created in US Customary measurements and the conversion to metric is being done by calculations. They should be accurate, but it is possible there could be an error. If you find one, please let us know in the comments at the bottom of the page
Method
Prep. Slice the tomatoes in half lengthwise. Chop into small cubes, about 1/8" (3.2 mm), and add to a medium bowl.

Slice the jalapeño lengthwise and scoop out the seeds and the white ribs and the stem end with a spoon. Chop into small bits and add to the bowl.

Chop or mince the the cilantro, scallions and garlic, and add them to the bowl. Squeeze in the juice of half a lime. Rub the lime skin on a zester to get about 1 teaspoon of lime zest into the bowl.

Chill. Refrigerate the pico de gallo for at least 30 minutes to allow the flavors to meld. You can add the black pepper at any time, but hold off on the salt til the last minute because it tends to draw moisture out.

Serve. Taste the pico de gallo and add salt and pepper to taste. Serve with tortilla chips or add to countless dishes including tacos, quesadillas, omelets, and more.
---