Merguez is a spicy sausage from North Africa whose popularity has spread all over Europe with African immigrants. You'll find it being grilled in Berlin on street corners and in Paris in white tablecloth restaurants. It is usually made with lamb but sometimes with beef or a blend of the two. It is cased in links, served as patties, as meatballs, and often formed into a tube and skewered. Use this recipe for making your very own homemade Moroccan lamb merguez sausage, perfect for grilling up at your next cookout.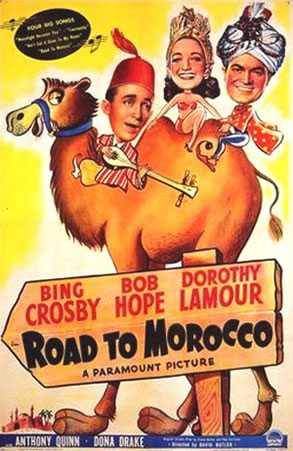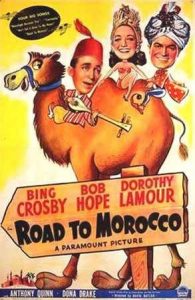 Take your grilled sausage game to North Africa with this recipe for homemade Moroccan Merguez lamb sausage.
Serve with: an IPA
---
---
Makes:
About 4 pounds
Servings:
3-ounce servings
---
Takes:
---
Ingredients
3

pounds

lamb shoulder

1

pound

lamb or beef fat or both

10

garlic gloves

minced

2

teaspoons

whole cumin seed

2

teaspoons

whole fennel seed

2

teaspoons

coriander

2

tablespoons

American paprika

2

teaspoons

hot red pepper flakes

¼

teaspoon

allspice

¼

teaspoon

cinnamon

1

tablespoon

Morton Coarse Kosher Salt

2 ½

teaspoons

finely ground black pepper

¼

cup

fresh parsley

chopped

4

ounces

chilled water
Notes:
About the salt. Remember, kosher salt is half the concentration of table salt so if you use table salt, use half as much. Click here to read more about salt and how it works.
Optional. Add 1/4 teaspoon of cayenne for a little extra heat, as they like it in Morocco.
Optional. About 8 feet of lamb casings.
Metric conversion:
These recipes were created in US Customary measurements and the conversion to metric is being done by calculations. They should be accurate, but it is possible there could be an error. If you find one, please let us know in the comments at the bottom of the page
Method
Slice the meat and fat into cubes removing gristle and sinew. Place it on a plate or pan in the freezer, along with the grinder parts that will contact the meat. Leave it there for about 20 minutes until it is firm but do not let it freeze. This makes grinding easier.

Meanwhile, mince the garlic and chop the parsley.

Toast the cumin, fennel, and coriander seeds in a frying pan over a low heat for one or two minutes until fragrant. Allow the seeds to cool and then grind them to a powder in a spice grinder or pestle and mortar.

Make sausage. Grind the chilled meat with a 1/4" (6.3 mm) die. Toss the toasted spices and chopped garlic and parsley into the meat. Then mix in the water and everything else until thoroughly combined.

Test a piece. Pinch off a small piece of the sausage and cook it in a frying pan. Let it cool then taste it to see if the seasoning is how you want it. If not, adjust the seasonings.

Shape. Form the sausage into patties, meatballs, skinless tubes, or encase it in lamb casings.

Serve. Once prepared, you can grill or smoke it, or store it in the fridge for about 5 days or in the freezer for about a month.
---
Nutrition per Serving
Calories:
245
kcal
|
Carbohydrates:
1
g
|
Protein:
9
g
|
Fat:
23
g
|
Saturated Fat:
12
g
|
Polyunsaturated Fat:
1
g
|
Monounsaturated Fat:
8
g
|
Cholesterol:
41
mg
|
Sodium:
367
mg
|
Potassium:
159
mg
|
Fiber:
1
g
|
Sugar:
1
g
|
Vitamin A:
450
IU
|
Vitamin C:
1
mg
|
Calcium:
17
mg
|
Iron:
1
mg