Slice Into Moist And Tender Pork Loin, Sous-Vide-Que Style
By: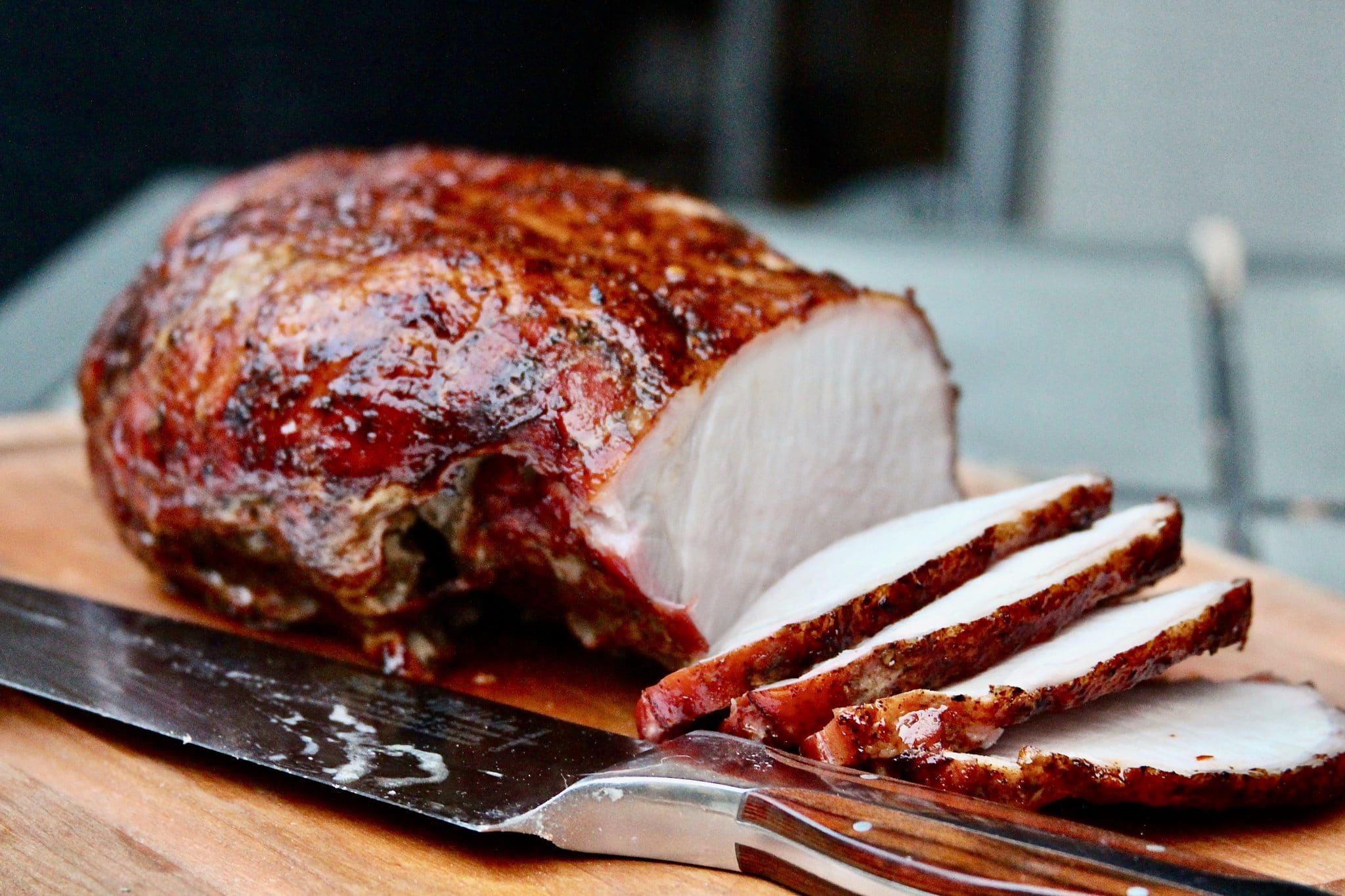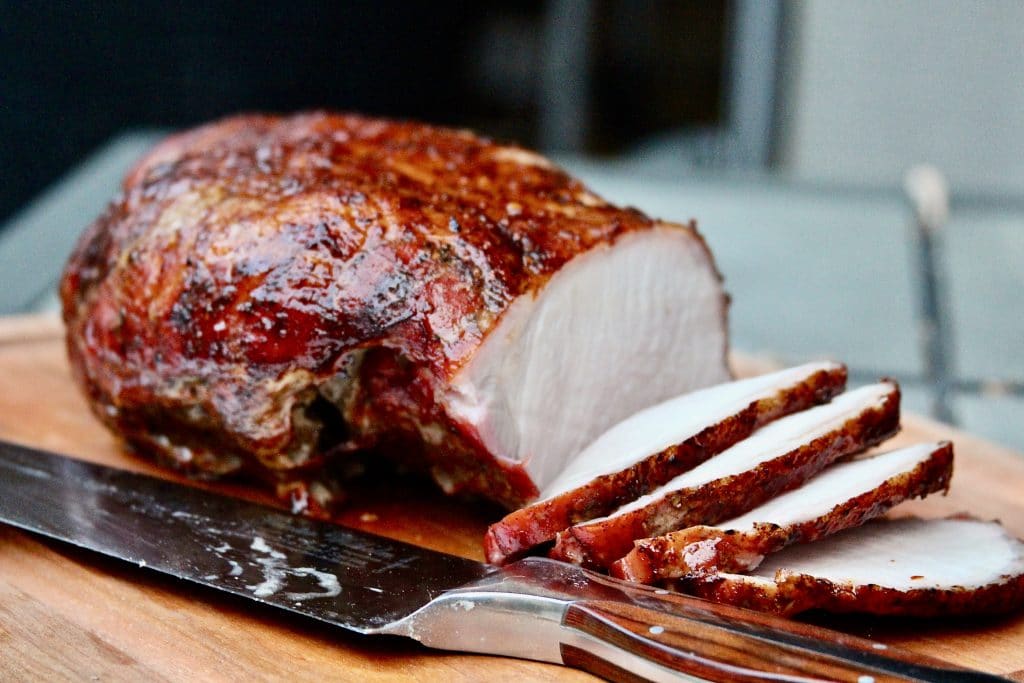 Create perfect pork loins every time with this recipe for sous vided and smoked (sous-vide-que) pork loin
When it comes to selecting large value cuts of meat, boneless pork loin has long been one of my top choices. On sale, it can feed the entire family for nearly the same price as a "supersized" meal from a famous fast food joint.
Sold whole, a boneless pork loin (not to be confused with the much smaller tenderloin) weighs roughly 10 pounds. Most grocers offer smaller three- to five-pound portions that are often labeled as center cut pork loin roast. If, however, smaller sections of the loin aren't available, you can always portion out a whole boneless roast yourself at home. Simply cut it crosswise. The remaining loin can then be frozen whole or cut into 1-inch thick pork chops to be used at a later date.
As with most value cuts, the secret is cooking it properly. An extremely lean piece of meat, pork loin can easily go from moist and tender to shoe leather if cooked much beyond an internal temperature of 145°F. I'll admit that I did just that early on in my BBQ career. I decided to smoke a pork loin all day just as I would a pork butt. After the meat reached 190°F, I proudly presented it to our waiting guests only to slice into it and discover a dry-as-bone disaster.
Today, my pork loin skills are much more advanced and I know how to keep it moist and juicy. There is, however, always room for improvement, especially in the tenderness department. Enter my new favorite method of preparation — sous-vide-que. By cooking the pork loin for several hours in a low temperature water bath at 140°F (a temperature derived from our sous vide que time and temperature guide here), you can achieve melt-in-your-mouth tenderness without compromising on moistness. Plus it's super simple.
Explore the world of Sous Vide Que, the ultimate marriage of water and smoke, by clicking here to download our ebook "Sous Vide Que Made Easy" for $3.99 on Amazon (free Kindle app runs on all computers). Or get the book and others FREE as a member of the AmazingRibs.com Pitmaster Club. Click here to join.
After four hours in a warm sous vide bath, you rapidly cool it down in a 50/50 mix of water and ice, and then it can be smoked on the grill without drying it out. Or, if you want to make it ahead of time, you can refrigerate the cooled-down pork loin for a day or two or freeze it for several weeks before heading to the grill.
When you are ready to complete the "que" portion of the sous-vide-que method, simply smoke the pork loin over indirect 325°F heat until it reaches an internal temperature of 120°F (remember, the loin is already perfectly cooked during the sous vide stage, so the goal is to add smoky flavor while heating it through just enough to make it taste pleasantly warm). When it's done, this smoked pork loin will wow your crowd without breaking the bank.
By using the sous vide cooking method then hitting the grill, this juicy, tender, and smoky pork loin will wow your crowd without breaking the bank.
Serve with: Lager or pale ale.
---
Course:
Dinner, Main Course
---
Makes:
---
Takes:
Cook Time:
1
hour
30
minutes
Sous vide immersion circulator

One gallon sealable freezer bag
---
---
Calories:
308
kcal
|
Carbohydrates:
3
g
|
Protein:
54
g
|
Fat:
12
g
|
Saturated Fat:
6
g
|
Cholesterol:
143
mg
|
Sodium:
696
mg
|
Potassium:
863
mg
|
Fiber:
3
g
|
Sugar:
3
g
|
Vitamin A:
168
IU
|
Vitamin C:
3
mg
|
Calcium:
15
mg
|
Iron:
4
mg
Related articles
Published On: 10/10/2017 Last Modified: 3/27/2021
Clint Cantwell - Clint Cantwell is AmazingRibs.com's Senior Vice President of Whatever, charged with creating recipes, writing articles, shooting photos, and a little bit of everything else. He was named one of the "10 Faces of Memphis Barbecue" by Memphis Magazine and was the winner of Travel Channel's "American Grilled: Memphis".

---