Rosemary takes this ultimate bar snack over the top.
This delicious grill roasted, rosemary scented cashews recipe was inspired by a munchie served at the Union Square Cafe in New York City and a recipe by Ina Garten. Once smoked on the grill, they are perfect as a snack at any backyard BBQ and grilling party or tailgating adventure. If you don't have a smoker or grill you can make most of these recipes just fine in your indoor oven.
The Union Square Cafe is one of only two restaurants ever to have won all three of the following James Beard Awards: Outstanding Service, Outstanding Wine Service, and Outstanding Restaurant. The other happens to be their sister restaurant, Gramercy Tavern. I have modified the recipe a bit to make it easier, but the result is a delicate, complex, buttery, upscale flavor. Serve these with a buttery chardonnay.
Spotlight on our favorite products
The Efficiency Of A Kamado Plus The Flexibility Of The Slow 'N Sear Insert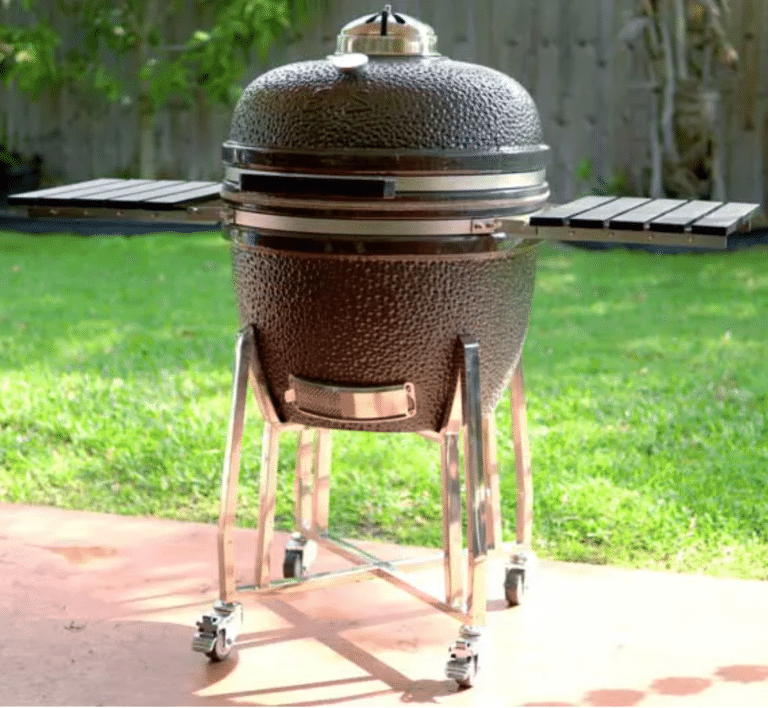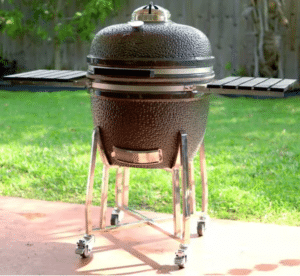 Built around SnS Grill's patented Slow 'N Sear charcoal kettle accessory, this 22-inch kamado is a premium ceramic grill that brings true 2-zone cooking to a kamado. Click here for our article on this exciting cooker.
– THIS IS NOT AN AD –
Be sure to visit our "how-to" post on party nuts here to learn more about grill roasted nuts including the best tools for grilling the nuts, suggested ingredients for customizing this and other recipes and so much more!
Rosemary is an unexpectedly delicious addition to these grill roasted candied cashews.
---
---
Makes:
---
Takes:
---
Notes:
About the rosemary. It is hard to find powdered rosemary, so just take dried rosemary leaves and grind them in a mortar and pestle or put them in a spice grinder or a coffee grinder.
About

 

the

 

salt

. Remember, kosher 

salt

 is half 

the

 concentration of table 

salt

 so if you use table 

salt

, use half as much. Click here to read more 

about

 

salt

 and how it works.
Metric conversion:
These recipes were created in US Customary measurements and the conversion to metric is being done by calculations. They should be accurate, but it is possible there could be an error. If you find one, please let us know in the comments at the bottom of the page
Method
Fire up. Preheat your grill/smoker to 225°F (107.2°C) in the indirect zone.

Cook. Wet the nuts with running water and then put them on a grill topper and smoke for 30 minutes. Flip them once.

Prep. Combine the rosemary, sugar, chipotle, and salt in a bowl large enough to hold all the nuts. Melt the butter, pour it into the bowl and mix. Dump in the cashews and mix until coated.

Spread on a sheet or plate and let them dry for 12 to 24 hours or else they will leave your fingers buttery. If you don't mind licking your fingers, no need to wait.

Serve. After drying, serve the nuts or store in an airtight container.
---