Get A Whiff Of Homemade Smoked Almonds With Simon And Garfunkel Rub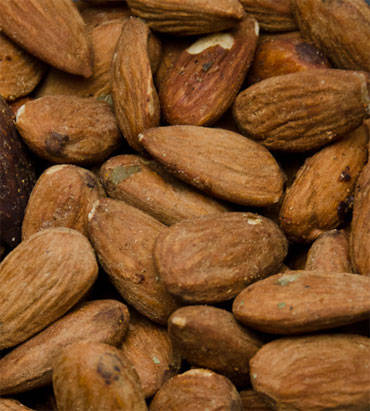 Canned smoked almonds have nothing on this homemade recipe featuring a full flavored herb rub.
Your guests will love these grill smoked almonds made extra flavorful with AmazingRibs.com's multi-purpose Simon and Garfunkel poultry rub seasoning. It's got the usual "Scarborough Fair" herbs: parsley, sage, rosemary, and thyme. If you're not familiar with the song, check it out here.
Be sure to visit our "how-to" post on party nuts here to learn more about grill roasted nuts, including the best tools for grilling the nuts, suggested ingredients for customizing this recipe, additional recipes, and so much more!
This variation on smoked almonds is amped up with my popular poultry spice mix recipe, Simon & Garfunkel Rub.
---
---
Makes:
---
Takes:
---
Fire up. Preheat your grill/smoker to 225°F in the indirect zone.

Prep. Soak the nuts in water for 10 minutes and then drain. Sprinkle with the spice mix and stir.

Cook. Place on an oiled grill topper and smoke for 30 minutes, stirring and flipping after 15 minutes.

Cool. Take them off, spread the out in a pan and let them cool and harden thoroughly for about 2 hours.
---
Related articles
Published On: 10/6/2020 Last Modified: 4/26/2021
Meathead - Founder and publisher of AmazingRibs.com, Meathead is known as the site's Hedonism Evangelist and BBQ Whisperer. He is also the author of the New York Times Best Seller "Meathead, The Science of Great Barbecue and Grilling", named one of the "100 Best Cookbooks of All Time" by Southern Living.

---